When it comes to choosing a new TV, everyone is looking for a great deal on a package that ticks as many boxes as possible. It needs to be smart, have great picture quality and look good wherever you choose to place it. Join us as we find out if the new Sony XG8305 range manages to provide everything we're looking for…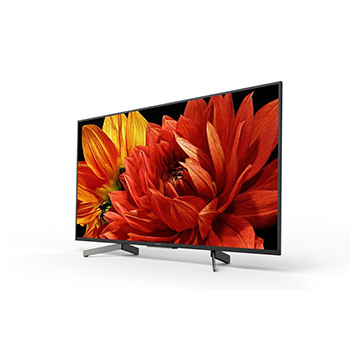 The Sony XG8305 comes in two sizes, 43 and 49-inches, and today we had the larger size available for us to get to grips with. The eye-catching details on paper are the inclusion of the Android TV Smart system and also Sony's X1 processor. The X1 is Sony's flagship chip from a few years ago, so it's great to see it filter down to this range so quickly.
What the X1 processor provides is the capacity for higher brightness through Super Bitmapping HDR. There's also improved image depth and more detailed textures through the object based HDR remaster. What this all adds up to is more realistic images even from non-HDR sources.
One other benefit of the X1 chip is its ability to treat different sources individually. While there are plenty of different ways to access 4K content nowadays, it doesn't mean that all sources are equal. A 4K Netflix stream doesn't provide the same quality as a UHD Blu-ray. To manage this the X1 processor provides more help to inferior source material and lets better sources largely get on with the job. Practically, this means you always get the best picture quality possible no matter how you get your content.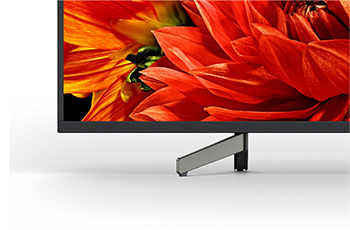 When it comes to opening this new TV up, we are impressed straight away with the build quality. Everything is finished in a brushed metal for a sleek look. Mounting the TV on its two V shaped feet is nice and easy with just a few screws. Cables are easy to tuck into the feet for a clutter-free look.
The XG83 uses the Android TV operating system which is much improved from its earliest builds and is now one of the best systems on the market. Set-up is simple if you have an Android phone and not much harder if you don't. The app selection is broad with all the usual options from the BBC and ITV as well as new services like Netflix and Amazon Prime.
Once we've ticked all the boxes to set-up, we dive into some 4K Netflix with the 2nd season of Stranger Things. While this isn't the Dolby Vision version as the XG83 doesn't support it, we're still happy to see the quality of the HDR handling from the X1 processor. It really does get the best from sources like Netflix. There is plenty of detail in the darker scenes of the opening road chase.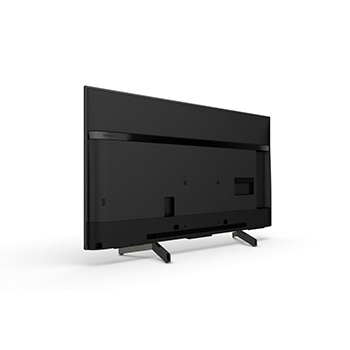 The inclusion of Triluminos colour also means we see a wider range of colours from this Sony display. Something which really comes into its own with HDR content like Stranger Things. You simply have a more lifelike picture with truer tones and hues. There are no issues with panning shots either thanks to the Motionflow XR technology built in. Everything is smooth without being too much.
To summarise, we think the Sony XG8305 is a great TV for the money. It brings a fantastic processing chip to a new lower price point and delivers a classy build quality to match. The smart system ticks all the boxes and plays well with smart home devices. It's a great option whether you're streaming 4K from Netflix or investing in UHD Blu Rays. To see if the XG83 might be right for you, why not pop into your local Richer Sounds today?
Click here to find out more about the Sony BRAVIA XG8305 TV range.
Author: Robert, Brighton store