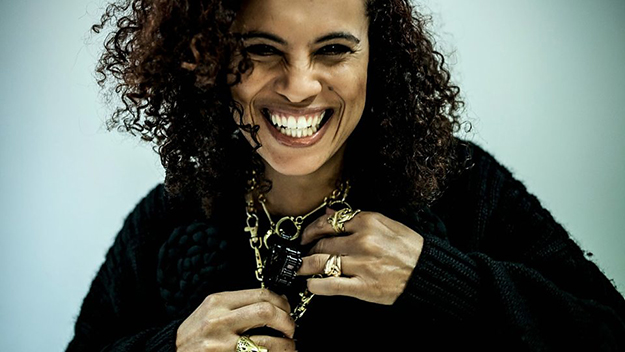 Those under the age of 20 probably won't remember Swedish singer Neneh Cherry or possibly recognise her big hit "7 Seconds" (a collaboration with Youssou N'Dour which won an MTV Europe Music Award) from the mid-90s. Whilst her fans might have been a little peeved that her last solo album was released after a wait of 18 years, her latest offering Broken Politics has followed a comparatively swift four years later and, as its title suggests, is a critical examination of the current happenings in the world…
Recorded in Woodstock, New York at Creative Music Studio (where her stepfather Don Cherry used to frequent) by producer Four Tet, this is softer and almost frailer in some places than previous albums. Cherry has never been one to sit comfortably within the safety of a single genre's boundaries and Broken Politics is no exception. Whether it's the Asian-infused ethereal melody of opening track "Fallen Leaves" or the reggae/dub rhythm of first single "Kong", Cherry floats amongst the sampled loops and eclectic instrumentation with her smooth vocals flowing with the tide of the music. Despite the elements of electronica in the production of Broken Politics, this is still a very raw, organic and real sounding album.
The stripped back arrangement of "Deep Vein Thrombosis" is a perfect example of where Cherry's vocals are left to lead the way and hold centre stage over the subtle piano accompaniment and percussion. It sounds almost like a live rendition of the track in the "unplugged-style" you might see on Later with Jools Holland or similar. It's an excellent track and should strike a chord with anyone who can appreciate the musicality of the performance. It's the same story with "Slow Release" where you're focussed more on the lyrical content rather than the music like you might be with more commercial songs. This isn't to say that the music is neglected but more that Cherry and Four Tet's decision to place it in the background is deliberately on point when it comes to certain songs. It allows Cherry to hit home with lines such as "I turn our world around I can't turn it back, we're right here now in another lapse".
Despite starting strongly, some songs don't quite hit the right spot such as the somewhat off-kilter and dark undertone to "Faster than the Truth" and "Natural Skin Deep" also feels like it's trying too hard with some of the production effects despite the interesting steel drum sample used as the main melody. It seems like Cherry's best work is when things are stripped back and her humanity and compassion is allowed to shine through.
Cherry's fifth release sounds like a collection of forlorn laments at face value, but when given the space to sit down, close your eyes and purely listen to what's on offer, it's then easier to appreciate the depth of emotions on show and the performance given. Some tracks, like "Black Monday", are actually rather uplifting despite the subject matter which just shows the talent Cherry has for communicating through song. Not being the most accessible collection of songs, Broken Politics won't appeal to everyone but for those who don't mind a little personality and individuality to their music, this record can be pretty rewarding.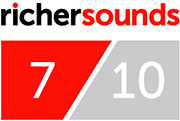 Author: Steve, Bristol store