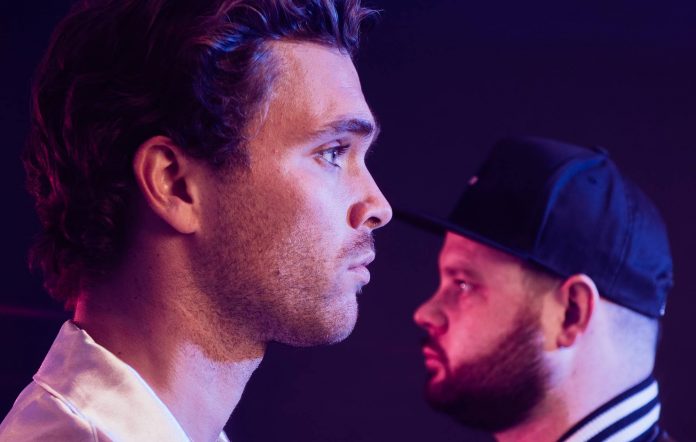 Three albums in ten years. Despite a rocky start in the UK following their Australian conception – Royal Blood have been ubiquitous since charting, be it on radio replays or finding life on game soundtracks – will their third album keep them as relevant as previous works?
Diet Muse. That is what this reviewer has perhaps disparagingly called Royal Blood for most of their run. There MIGHT be (is) some bias here of the former being one of my all time favourite bands. However it's not a denigration. Royal Blood, much like Muse are adept at defying the genres they skirt the edges of – yet somehow hitting the musical zeitgeist dead on with each release.
Trouble's Coming, or at least the opening track says it is. There's enough dirty guitar strums and clever effects trickery, alongside the typically melodic vocals from vocalist and guitar/bass trickery wizard Mike Kerr to let you know exactly who you're listening to. There's enough subtle trap beat to allude to a more modern sound than some of their heavier releases, but it falls a little flat – possibly not the trouble they wanted.
With some more synthed-up vocals, including some rare back up from drummer Ben Thatcher, 'Oblivion' opens the album a little more. Explosive drum fills help to lead the track along the fuzz of Kerr's strings and the pitches of his voice.
The band tries to keep up some of the poppier, more modern tones on 'Million and One', and 'Either You Want It' but it feels like a similar set of missteps. There's nothing wrong with sounding like The Amazons, nor the band themselves, just maybe not if you've carved out your niche in the rockier side of the musical world.
Bridging the gap between the new-ish, more sampled and processed sound and the dirtier, harder sound are 'Limbo' and previously leaked track 'Boilermaker' which this reviewer at the very least has heard pumped across the airwaves on a few stations already, so if you're still tuning in to rock-led stations, you may have picked up on them too. Asides from the radio-friendly lyrics – they're both great tracks.
If someone reading this wants a challenge – please, please let me know if there is a gapless lead in from 'Mad Visions' and 'Hold On'. Apart from having similar structure and tone, both tracks demand a listen for their attention-grabbing sound and Matt Bellamy-esque vocal hooks. But the arguably agitating (read: reviewer is pedantic) factor is not being able to tell if they're meant to lead on so perfectly to one another.
A second challenge is this – why do so many rock bands feel the need to end a belting, thrashing album with a softly, softly piano vocals track at the end. It drops momentum and gives an unnecessary phone light/lighter waving moment at the end of a mosh-pit led gig.
If you ARE a fan of the grungier, more distorted back catalogue – there is something for you too! 'Who Needs Friends' has all the smashy-smashy drums riffs and plenty of lo-fi, lo-distortion vocals and power chords you know and love.
If you, reader, pay attention to the colleague writing these reviews, you may notice that aside from a more flowery writing style, this reviewer tends to put a lot of weight on title tracks. If the album has a track named after it, or vice versa, I believe it should be the best on the album.
Thankfully, Typhoons is a great example of this – the track, not the album…or maybe both. Kerr explores his entire vocal range, with clever samples, loops and riffs with a structure that never lets up and keeps you held the entire time. It's enough to wash away memories of some of the more dud tracks – almost.
Royal Blood have kept form for the most part. The album isn't without missteps or tracks that feel out of place, but overall it's still a solid offering, even if staff at HMV would probably struggle to pick which aisle it goes in.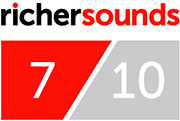 Author: Steve, Chiswick store