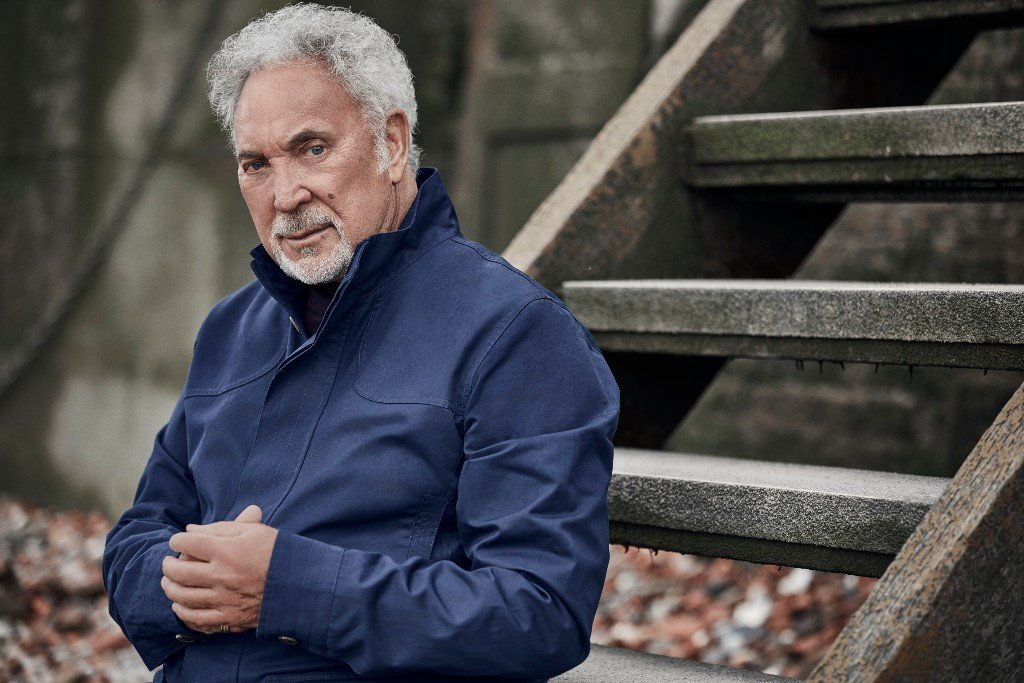 Where to begin with Tom Jones – he's been going strong since the 1960's, been described as a 'musical shape shifter', been a judge on The Voice (where he's been persuaded to show off his dulcet tones more than a handful of times) and been knighted – with his 41st album overall, and 4th cover album; where will the latest release take us?
This reviewer's first exposure to Tom Jones was managing to lock himself in his parents' Vauxhall Cavalier (burgundy/maroon, if that helps the mental image) and nearly deafen himself listening to Sexbomb on the built-in stereo – and then apparently proceed to sing it on loop for weeks.
There almost seems to be a small homage to his more overt popstar days with – you've guessed it – the track 'Popstar'. More of a simplistic, modern piano backdrop with sampled choral vocals as opposed to jazzy backing vocals, but it's catchy and full of deep baritone passion.
This new album is less of the soulful but still outright pop, loaded with sax. Both opening tracks, the original 'I Won't Crumble With You If You Fall' and the fascinating cover of 'The Windmills Of Your Mind'.
The former is calm, loaded with keys and almost acts like a warm-up to the frankly strange and ethereal version of the latter. Everything from moog-like synths and harps appear in this absolute fever dream of a cover – and it's all the better for it. Jones' inimitable voice anchors all of this chaos, managing to conjure a very different version of this track than you've ever heard before.
As the album progresses, it starts to feel more and more like a concept album – a simple and unadulterated version of the stream of musical consciousness in Jones' head, 41 albums in and himself clocking in at 80 – it's a ride of musical experiences across the decades; all pinned by the same voice that's barely changed in 60 years. It is of course a covers album at heart – but the differences between the originals are pronounced, and many will be unknown.
There's still some that don't hit the highs of the originals, but there's not a poor song on the album.
The 60's gets a strange, hazy, nostalgic nod in 'No Hole In My Head' from the weaving, slightly off-key sitar strings and keyboard tones, giving a heady, hippy vibe to the backdrop, but not quite dulling you as Jones' powerfully sings over this strange ensemble.
One More Cup of Coffee gives the 70's it's due with this Bob Dylan cover. Their voices couldn't be more different – but much like Dylan, Jones leads the track with voice alone, the guitar and otherworldly effects are expertly placed to the rear of the track, only given any real credence when he's not singing with a voice reminiscent of the 'Delilah' era.
The 80's gets a nod to the acoustic hey-day (the only part of the 80's aside from some of the rock this reviewer tends to accept on a playlist) as Jones' covers The Waterboy's – This Is The Sea. Replete with bluesy organ pipes and sparkling guitar notes akin to Tracy Chapman, it's an evocative and excellent rendition.
We're brought closer to the modern era – even if the synths aren't – on Lazarus Man, formerly of Terry Callier. With fuzzier guitar amidst the extra-clean keyboard lines, the song is a NINE MINUTE long journey of a track, with singing, spoken word, strange poetic moments and some genuinely impressive work from the musicians behind this album.
And with that – a sign off to the unsung, or rather, not-singing heroes of this album. The producers and session musicians who've quietly honed their craft to sit in on this wild experience of an album.
Put aside 90 minutes of your time, put yourself in a room and grab your drink of choice – you're in for an experience if nothing else from this album.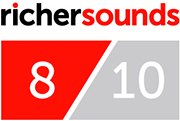 Author: Steve, Chiswick store