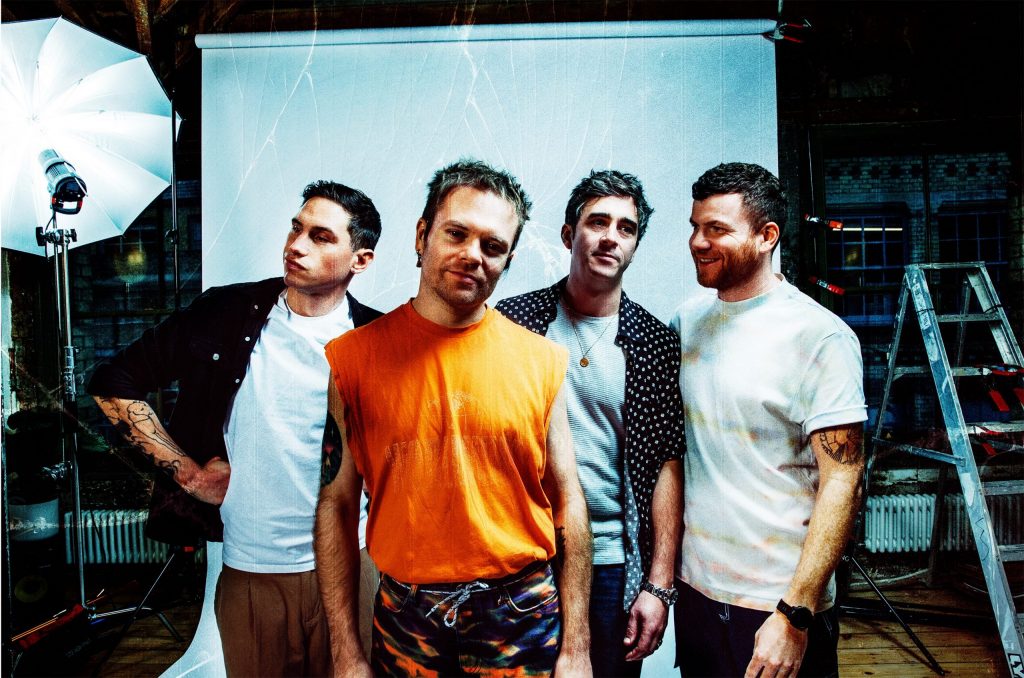 Bring on the trumpets! Enter Shikari, the St Albans stalwarts, have returned with their seventh studio album, A Kiss For The Whole World.
This record literally bursts open with a regal fanfare of trumpets, signifying an unexpected and exciting new chapter in the band's 20-year-long career – and reminding me of a sweet advert almost as old as they are. As they continue to carve their place in UK music royalty, this album is a continuation of the band's experimentation, whilst still rooted in their early post-hardcore sound, but have they started to spread themselves too thin across genres?
The album's opening, and indeed, title track, 'A Kiss For The Whole World', sets the stage with its electrifying brassy intro and forceful riff that propels you into the album. Instantly, it becomes evident that there's no messing around here. The band's trademark blend of electronic elements with post-hardcore intensity in the riffs remains intact, but they add fresh and unexpected elements, keeping me (and hopefully other listeners and reviewers) on their toes throughout the record.
One standout track, '(pls) set me on fire', exemplifies the emotional depth of this album. It seamlessly combines the relentless fury and guttural screams reminiscent of their early material such as 'Sorry (you're not a winner)' with poignant lyrical anguish. Frontman Rou Reynolds lays bare his vulnerability, singing, "Can you strike a match, make me disappear?" It's a hauntingly raw and emotionally charged song that showcases Enter Shikari's growth and maturity as artists – less unbridled rage and more of that word that shows up more and more as artists develop, introspection.
Throughout A Kiss For The Whole World's run, themes of emotional struggles and introspection continue to resonate. 'Dead Wood' delves into feelings of his own inadequacy, with Reynolds questioning, "Am I no good? Am I made of wood?" The track confronts personal doubts with a compelling mix of introspection and raw sonic brilliance. Meanwhile, 'Blood Shot' envelops listeners with its swirling synths and irrepressible energy, along with most of the album, it's set to be an absolute belter for live shows.
The album's creation has started to be referred to as 'Shikari 2.0,' arising from a moment of mid-pandemic reflection when the band faced creative challenges. Reynolds admitted that during that period, they felt like they were experiencing the death of their band. The absence of human and physical connection to others became central to his songwriting process. This metamorphosis is evident throughout the album, where Enter Shikari emerges with renewed vigor and creativity. Instead of death, they rise like some strange electrically charged phoenix – and inadvertently remind me of Fallout Boy's homecoming track from their latest work, and both together remind me my inner emo kid is showing.
A Kiss For The Whole World manages to capture the essence of immediacy, intimacy, community, and belonging, which seemed lost during the pandemic, but still tinge it with an edge of anger and angst. It's an album that pulsates with the energy of reunion and rediscovery, reflecting on the things that truly make life worth living. The band's ability to experiment fearlessly with their signature sound results in a dynamic and engaging listening experience that still doesn't betray their strong roots.
Enter Shikari's evolution is palpable in every track, with 'Shikari 2.0' showcasing their willingness to evolve and push their boundaries. While they've earned a reputation as the voice for the disenfranchised of late, and started off as an odd, angry fringe band, this album demonstrates that they are far from being past their prime. If anything, 'A Kiss For The Whole World' marks a new era for the band—one that looks incredibly impressive.
As the world yearns for connection and renewal, Enter Shikari reminds us that there's still beauty to be found in the midst of troubled times. With this album, they have reaffirmed their position as genre-blending pioneers. A fantastic album for newcomers and old fans like this reviewer – may they give us another 20 years.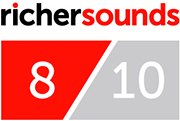 Author: Tom, Cardiff Store