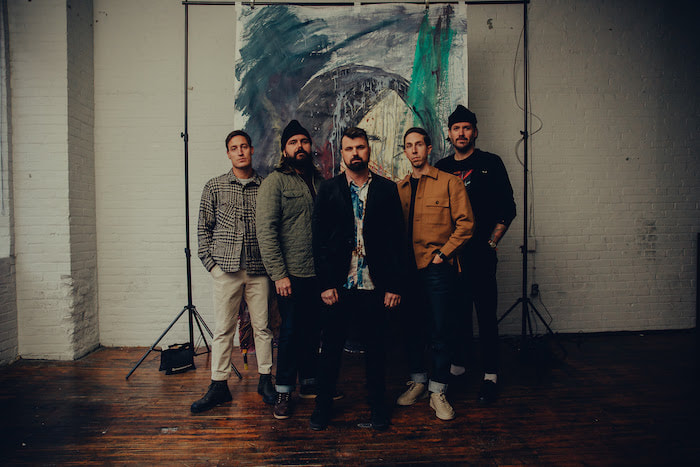 Silverstein's last release in 2017 was a solid entry to their longstanding career – but will their latest release show they've still got it, or will the strange few years that have occurred since have made them lose their edge?
The album opens with 'Our Song'. Managing to somehow NOT have this as the title track due to shoehorning the album title 'Misery Made Me' into the chorus of all places confused this reviewer, but onto the song itself. With plectrum scrapes and punk-rock overdrive, Silverstein are blistering straight out of the gate with no need for a warm up before hitting the rest of the album, they've been doing this long enough.
With a picked intro reminiscent of Bullet For My Valentine, 'Ultraviolet' doesn't let the pace drop for a minute. With plenty of emo vocals, duelling guitar melodies and all underpinned by a drummer who seems ready to try and take over the volume of the rest of the band, it speaks to a very happy black-haired teen that resides somewhere in my past self.
In this more retrospective vein, there is also the unbridled screamo fury of 'The Altar/Mary', full of screams, muted chords and metallic ringing all jarringly linked through a picked rhythm and sudden clean lyrics.
A few songs in and it becomes immediately clear that Silverstein have no massive evolution, sonic change or new tricks up their sleeve after all this time. Is this a bad thing though? This reviewer says no, not when you're managing to keep your genre alive and keeping everything polished and full of high quality new material. The song title might be 'It's Over' but the band and genre at large are clearly anything but.
There's a collaborative number in the album as well. Mike Hranica from The Devil Wears Prada joins in on 'Slow Motion', whilst other genre heavyweights such as Andrew Neufeld feature elsewhere. Each collab track manages to blend the talents of both Silverstein and the respective artist so that neither gets the lion's share of the limelight on the track.
However, one collab track with 'Nothing, Nowhere', stands head and shoulders over the others. Easily a single-worthy track on it's own, it manages breathe a little modernity into Silverstein's melody. Yes the vocals are literal more youthful, but the production has been tweaked and sounds refreshed and brings a little more vigour to the album at large.
Whilst the pace is relentless for the most part, like all good emo band albums, it ends with the softer and more gentle acousticy piece…if it ain't broke. Misery is suitably full of North American drawl to long out the vowels that's oh so indicative of their brand of emo rock; again, not a bad thing.
As aforementioned, the album may not bring anything new or revolutionary to the table, but the formula Silvertstein are working to is still working to their favour, and long may it continue.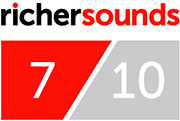 Author: Tom, Cardiff Store