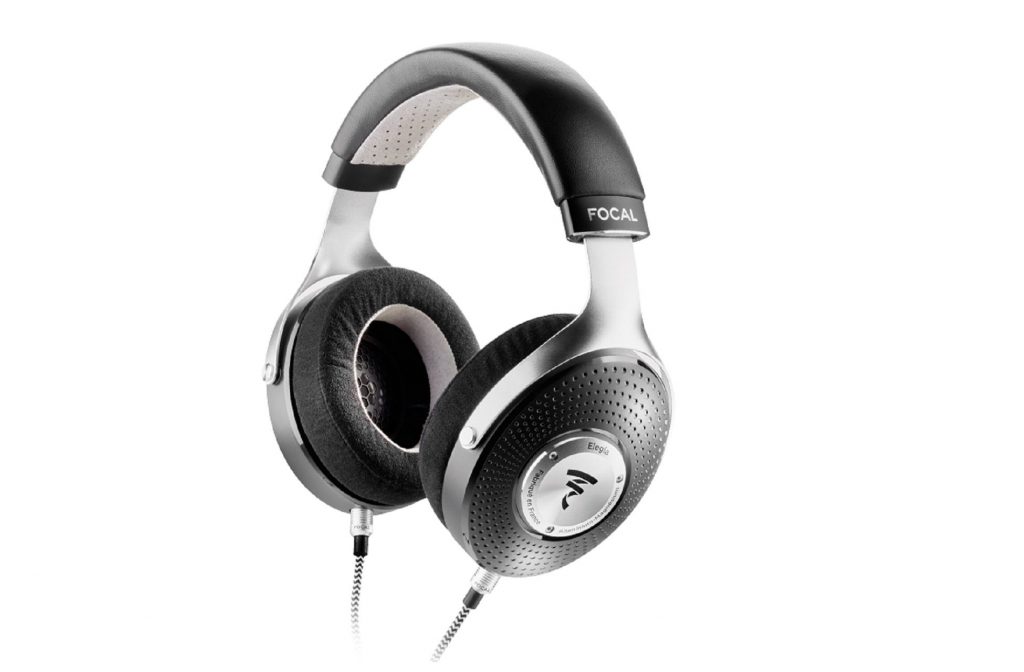 French loudspeaker manufacturer Focal's pivot into headphone production couldn't have gone much better. With near-universal praise bestowed upon the company's designs from its very first model onwards, it has gone from strength to strength.
With the release of today's subject, the Elegia, Focal continues to refine its ideas, improving on previous designs while also bringing new tech to the table. Let's take a closer look.
A closed-back, over-ear design, the Elegia is ideal for those who prefer full-size headphones for their daily commute, or in noisier environments at home or work. Although there's no active noise cancellation on board, the closed-back design, plus the choice of materials used in their build, mean the Elegia blocks out a chunk of outside noise. In a world of Bluetooth connectivity, the wired connection may initially appear to be something of a throwback. The upside is there's no charging or pairing – you literally just plug n' play! As we shall see, it also helps promote superb sound quality.
Inside the Elegia's stylish cups are Focal's in-house-designed 40mm drive units, made from aluminium and magnesium. It probably shouldn't be a surprise that a company so well known for its speaker drivers has produced class-leading units for their headphones, too. Unlike many rivals, the full-range design uses single drivers that are capable of covering the entire frequency spectrum. This means you get smooth, seamless playback, without the interference of crossovers or filters degrading the sound.
In terms of source, commuters will be pleased to know that a high sensitivity and low impedance make these cans easy to drive from even fairly low output players. As with all good designs, however, the Elegia very much improves as the source does – meaning that the sky is virtually the limit when it comes to just how good these can sound. Plug into a high-end portable audio player from the likes of Astell & Kern, or a good quality portable DAC, such as the Chord Mojo 2, and you get improvements across the board. Enhanced sound-staging, greater separation of instruments and a more natural take on vocals are all instantly apparent.
Initial listening takes place with an iPhone 12 and its cheap-and-cheerful dongle, but bringing the Chord Mojo 2 into play (which was also in for review) let us get an idea of what the Elegia was truly capable of. We gave the cans a thorough run in before getting down to proper listening, and would recommend this process to loosen them up from new.
Kicking off proceedings was the excellent 'Rough and Rowdy Ways' by Bob Dylan, the widely praised 2020 LP, which features all new tracks. Produced under Dylan's longtime pseudonym, Jack Frost, the album has warmth, presence and a vitality that is often found wanting in modern recordings. 'Crossing the Rubicon' is a desert rock-tinged blues jam that is a highlight of the back half of the album. It sounded simply fantastic on the Elegia, with a sense of scale and separation that did full justice to the recording. Dylan's vocal was strong, his trademark growl stretching out syllables and phrases – I'd swear I could even hear him smile at one point – and the Elegia brought a clarity to proceedings that made it easy to go along for the ride.
Next up, and switching to something slightly different, is Aphex Twin's 2014 release 'Syro', another album that was hugely praised on release, and probably the finest distillation of Aphex's signature sounds that you're likely to hear in his extensive back catalogue. Acid-house squelches, jaw-shattering drill-and-bass drum patterns, snare rushes – you name it, Syro has it. Lead single, 'Minipops 67' runs this gamut of styles, and was a true test of how well the Elegia could handle breakneck stops and starts, as well as contrasting the lowest bass to the highest bursts of noise. The answer to this was: exceptionally well! The Elegia sounded like the best open-back headphones for scale and spaciousness, but maintained the heavy thuds of bass and drums like the best-sounding closed-back cans. Even the fastest tracks were handled with aplomb, the Elegia never loosening its grip on proceedings – which is exactly what's required for this type of music to sound its best.
All told, the Elegia is a hugely informative, deeply impressive and wonderfully musical listen – and one that shows that there is still huge potential in wired headphones for music on the move. Well done Focal!
To learn more or book a demo of these great headphones, please visit your local Richer Sounds store.
Author: Chris, Liverpool Store