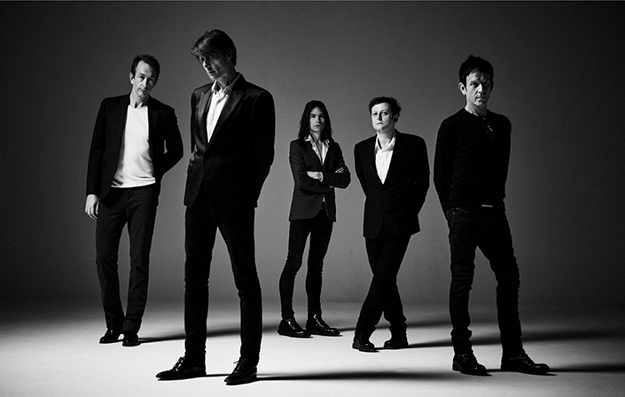 Suede's 8th studio album arrives 25 years into their recording career.
This includes the 7 year break the band took from 2003, which in itself was enveloped by an 11-year gap between albums 5 and 6. The band have built this one up as being their most ambitious, and the expectations from their feverish fans (I am one of Facebook's 'Insatiable Ones' myself) matches the band expectations in scale. With a big time producer (Alan Moulder; The Killers, U2, Nine Inch Nails, Smashing Pumpkins amongst many others) and the City of Prague Philharmonic Orchestra present on 8 of the albums 14 tracks there really is a feeling of reaching for new heights here. The band have always had a big sound so how do they manage with this aiming big strategy?
Well, reception from very enthusiastic fans has been very enthusiastic! Myself? I'm loving it, I feel it as a possible career highlight which has led me to go see the band live for the first time since they toured in support of album No.3 Coming Up. The band and in particular lyricist/vocalist Brett Anderson has spoken of a theme to this album but won't elaborate, saying he prefers the listener to read into it and settle on the concept themselves, something I'm more than happy to do. Musically this is a massive album, the guitar anthems are huge and the interwoven orchestral movements, whether complimenting or leading are wonderful. Opener "As One" illustrates this, it's cinematic, and though early on there's an atypical Suede riff this has an Omen overture feel to it and it leaves you eager to hear the rest of the album. It also serves warning that orchestra and rock meet here in one of their most perfect unions ever. 'Wastelands' is a huge Suede-anthem and as the chorus screams 'When it all is much too much, We'll run to the wastelands' it's hard not to melt. The snow gets an early mention too, and make no mistake, this is a winter album, wind in your face and cold rain pricking like needles. 'Mistress' shows us a different part of the twilight town, as the other woman skulks behind her locked door, cold and alone, but loved and needed. A brief spoken word piece (don't cringe – it works) leads into "Beyond the Outskirts" which sounds autobiographical to anyone that's read Brett Andersons classy life story (vol.1) 'Coal Black Mornings'. 'Beyond the outskirts, Come with us, We'll jump out of the page' indeed. It's one of the few orchestra free tracks yet it's still massive, small town dreaming and blank feelings all over my face. And Coming Up riffage makes its first touchstone appearance around the 2:20 mark which, put simply, makes you smile even through the desolate picture being painted. "Chalk Circles" is simply outstanding, a synth washed nursery rhyme, feelings of abandonment, friendship bracelets and a ring-road with a massed demonic choral hook – Scott Walker.
"Cold Hands" is fabulous glitter stomp Suede, more Coming Up era guitar feeling, it's an anti-anthem blast, 'I followed you and now I want to curl up and die' is possibly the album's bleakest moment and its most helpless track. And it runs into "Life Is Golden", an absolute killer anthem, a song to Brett's children ('The same blood runs through your veins') that rises above being mawkish by simply being amazing. 'You're not alone, look into the light/You're never alone, your life is Golden'. Think 'All the Young Dudes' 2018, really.
"Roadkill" is a brave experiment, a poem about a dead bird recited as spoken word. Sounds a bit sixth form? But it's lifted by its surroundings and outright bravado. 'Today I found a dead bird…', haunting, inhabiting somewhere between "Future Legend" and "Glass Spider". A bit more Omen in the mix, it shouldn't work… "Tides" is a slab of gothic finery, pretty desperate, but powerful and still strangely hopeful and uplifting. "Don't be afraid if Nobody Loves You" was the album's first official single, the fact that it's, for me, the weakest song here is a statement of how good this album is, because it's still wonderful – Suede-anthemic and huge, promising love and beauty in a wilderness.
"Dead Bird" is a coda to the earlier spoken word piece, it's basically a field recording of Brett and one of his kids burying a dead bird they've found all underpinned by the City of Prague Philharmonic Orchestra. It's 26 seconds long. And here the album steps up and just gets better for the final climatic concerto of its closing three tracks. 'All the Wild Places' is a none too subtle rewrite of Scott Walker's "Plastic Palace People". 'Oh, of all the wild places I love, you are the most desolate' is its chorus. "The Invisibles" was the first song made available from the album and is a huge orchestral number with heavy Scott Walker overtones too. I'd love to hear him sing these songs. This is like a (national) anthem for Suede fans, 'We are the invisibles, strange and lonely' with real life just out of reach.
And as you sit thinking 'Well how can they better that?' "Flytipping" turns up and full stops the whole album. Not quite rock opera, but close enough, orchestra drenched sections crash into piledriving rock introduced by drum rolls so Beatle-ly that you swear the band have sampled some old Oasis B-side. 'And I'll take you to the verges, as the paper drifts like falling snow' is a pretty killer line, as is the it's closing 'And I'll pick you wild roses in the tunnels by the underpass'. Lyrically, musically it's a peak, both the track and the album it comes from. For a band that already have their acknowledged masterpiece ('Dog Man Star') this album is a masterpiece, soon to be, I'm sure, acknowledged too.
My understanding of the loose concept, The Blue Hour refers to a particular time in life, adulthood just before middle age, when you can appreciate childhood through your offspring more than you ever did when you were a child yourself. It's the pre-dusk time of day and life, it's the area between suburbia and the countryside. The fly tipping and trash that covers the wastelands are the marks we as individuals leave on the planet and on our descendants.  That's my take, my interpretation.
For the financially flush (or foolish?) there's a beautiful box set version, with CD, LP and an exclusive 7", the brash, snotty and early Suede sounding "Manipulation". Apparently, there was nowhere it fitted into the album? It should have been wedged in crudely, bang in the middle, like the rude awakening it is. Also in the box is a wonderful instrumental version of the album, here, especially the more orchestral tracks have a life. A cinematic, life of their own. I really haven't bought in to an album like this since Bowie's Blackstar. Like that, this is a career highlight, in this case very possibly the band's best.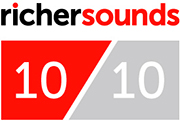 Author: Ian, Romford store