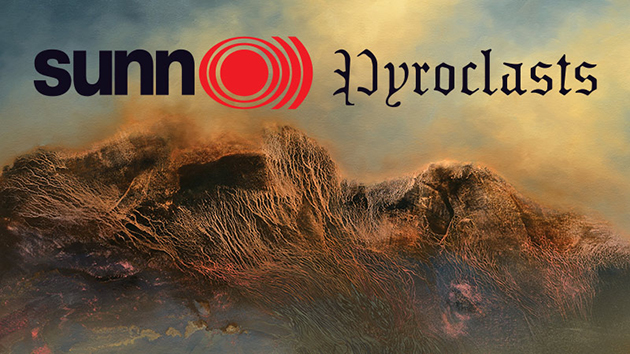 Dark ambient drone metal lords Sunn O))) have produced an exciting new follow up to their partner album Life Metal released earlier on this year…
Seattle's Sunn O))) (pronounced "sun") are not for the average music fan, but more for the avid explorer of their favourite genre's more intricate adaptations. Pyroclasts is what some may call an extension of, or a partner album to 2019's earlier effort Life Metal – a magnificent peak in its own right. The tracks that have manifested on the album were once the meditative practice sessions that used to take place every day before the recording of Life Metal took place. These sessions were designed to sync each member with one another, and acted as a respite from the constant pressure of recording; a kind of common ground for all musicians. Beyond this, an overall tonal quality, atmosphere and mood all share traits on both releases.
Core members Stephen O'Malley and Greg Anderson who have been with Sunn O))) since their inception in 1998 (originally performing and recording under different monikers from the early 1990's) are still managing to deliver cutting edge music in their respected field. Building their repertoire with a staggering combination of down tuned electric guitars, heavy distortion, use of feedback and a cornucopia of other effects and background noises to culminate in a powerful, emotional sound.
Life Metal was an excellent example of how all of these artistic choices come together effectively and Pyroclasts extends that grandeur a little further, but not quite to the overwhelming event of its predecessor.
Starting with the track "Frost (C)", it opens with a shimmer of light guitar drones that dance around the higher frequencies ever so subtly, until opening the flood gates of bass and heavy mid-range getting on for a minute into the track. Joining these colossal tones are wind effects that envelop the listener into a blistering wasteland, that when listened to on a pair of good headphones can be quite a moving phenomenon upon first listen. From here it builds with Sunn O)))'s traditional powerful guitar swells and low-end rumble.
Second track "Kingdoms (G)" has an underlying pulsating drone which is reminiscent of a heartbeat – making the track feel alive and colossal in size. This pulse varies throughout the track and slows as it nears the end. The track swells and builds massively through its 11:04 minute run time, with some harsher guitar shrieks piercing the mix every now and then. Closing two tracks "Ampliphaedies (E)" and "Ascension (A)" continue the form of the previous two tracks with a few harsher effects inserted sparsely to spice up proceedings. "Ampliphaedies (E)" is easily the darker of the bunch with some deep and heavy drones being the centre piece whereas album closer "Ascension (A)" manages to convey a much lighter and positive feel through its brighter tones.
Pyroclasts is an enticing listen in its own right, but to listen to this back to back with Life Metal where the two releases are almost synonymous, this is where the album truly becomes remarkable. Sunn O))) have crafted music that makes the listener reflect, think and ponder upon life's greater mysteries; every listen could render a new revelation. A fine addition to any avid music fan's collection, this album comes with some of Drone Metal's finest tracks, but it is ever so slightly overshadowed by the band's monumental predecessor. Sunn O))) have been known to be some of the loudest live performers going, so catch them live for a what is surely to be a moving, overwhelming experience!
Sunn O)))'s magical depth and intricate sound is best heard on the finest gear available. Book a demo at your local Richer Sounds to envelop yourself in the most detailed and powerful headphone and DAC combo or be blown away with the immense sound of a stack system and floor standing speakers. Give your local shop a call so we can recommend what is right for you!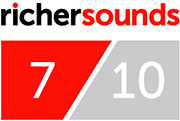 Author: Matt, Solihull store