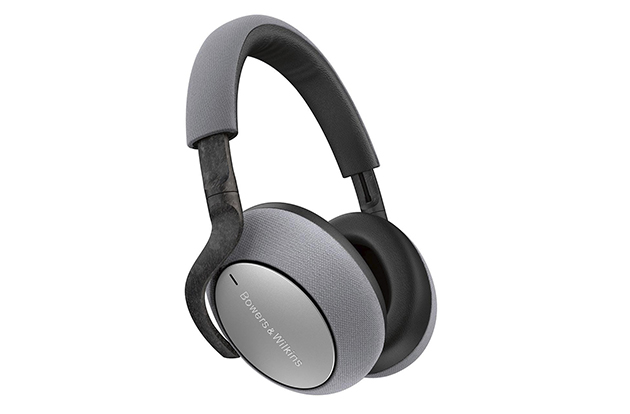 The commute: nothing new to many but still a daily slog. What if you could drift away during those minutes spent crammed on a bus, train or tram?
Noise cancelling headphones provide the answer, not just delivering excellent audio quality but drowning out the world around us at the same time. Today we look at how Bowers & Wilkins take on the challenge of creating a sea of calm in today's busy world with the PX7 headphones.
Noise-cancelling headphones have been around for a few years now, but the technology has taken great leaps forward with the use of adaptive noise cancelling and partnered smartphone apps. These new technologies have beaten new ground and now the reality is that the marketplace is full of high-quality options. Bowers & Wilkins have been building some incredibly competitive headphones for some time and today we look at their flagship PX7 noise cancelling headphones. These headphones use the same trickle-down technology which B&W are famous for, in this instance the 43.6mm drivers being modelled by the same engineering team as the 800 series of speakers. Not a bad family relation!
The PX7 are an over-ear design which means that they are much less reliant on a tight fit to stay on the head. By having a looser fit they are more comfortable over long periods and therefore can genuinely be considered for long haul flights. For us, comfort really is the key with noise-cancelling headphones; if they're not comfortable you're unlikely to relish popping them on after a long day in the office. Of course, this extra comfort could be spoiled if the battery isn't up to the job, but thankfully B&W haven't skipped a beat here. The PX7 pack a 30 hour battery with the ability to quick charge another 5 hours in just 15 minutes. Even forgetful travellers such as ourselves can take comfort in this formidable battery.
The build of the PX7 is some of the best we have seen, with a woven fabric covering most of the headphones and carbon fibre arms providing a rigid frame for these to rest on. They are incredibly strong and bend to a reasonable degree meaning small accidents shouldn't result in broken headphones. The ear cups are finished with a beautiful metal cap on the outside with B&W's name embossed in a very classy way. You'll certainly turn heads walking down the street in a pair of these. There are also clever little tricks such as the 'lift to pause' functionality meaning that if someone starts to talk to you or there's a tube announcement, there is no awkward rummaging for your phone to stop the music. Simply lift the ear cup and the audio stops, it even starts up again when you put it back in place. It's a nice little feature and one we wish more manufacturers would adopt.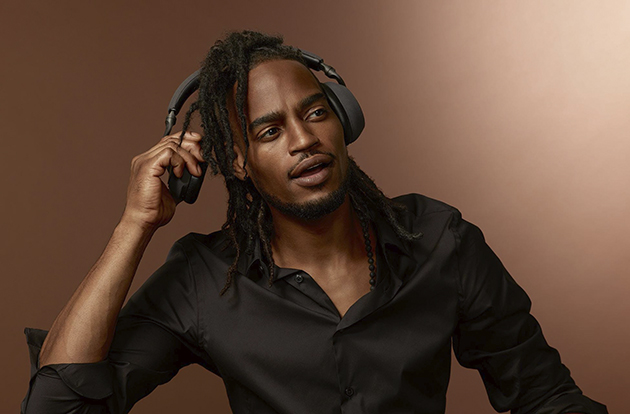 We also liked the inclusion of real actual buttons on the ear cups for playback control. While many popular alternatives have embraced touch-sensitive ear cups, we just don't like all the accidental button presses which come when adjusting or removing the headphones. B&W obviously had us at heart when they were designing the control system here.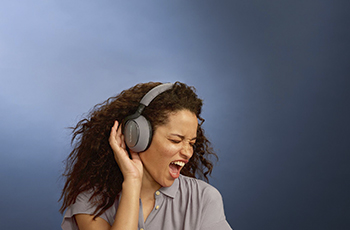 Of course, none of this would make the PX7s worth recommending if they don't sound good. We settle down in our demo room with the air conditioning on to see how they handle some light background noise. The PX7 are not phased at all, we listened away to a few songs seeing if we could detect the air con's usual whir, but we couldn't hear a thing even during break in the music. The sound itself is exemplary, and you can certainly tell that B&W have a background in high end audio speakers. The sound is crisp but with plenty of bass and doesn't leave the midrange wanting at all. They deliver an open soundstage which is surprising for a pair of headphones at this price. They certainly don't leave you feeling enclosed.
If you're in the market for a high end pair of noise-cancelling headphones for enjoying the time you spend commuting, then we think you could do an awful lot worse than the PX7s. In fact, we think these are some of the best headphones of this type on the market and certainly some of the most stylish. They're comfortable and deliver a sound which belies their price tag. Why not pop into your local Richer Sounds store today to try out a pair for yourself?
Learn more about the Bowers & Wilkins PX7 headphones.
Author: Robert, Brighton store