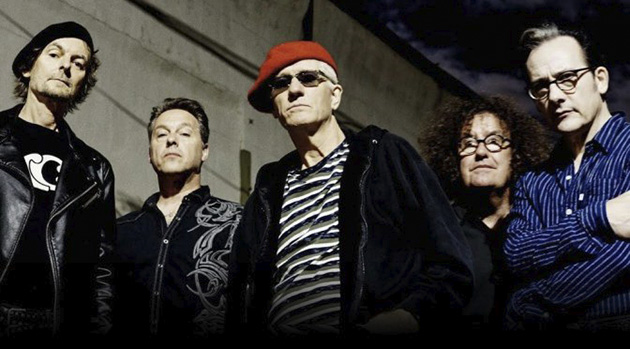 The Damned eh? Now in their 42nd year and with a quite high profile 11th album Evil Spirits to their name, produced by Tony Visconti as well. Lemmy was once (sort of) their bass player. Who'd a think it?
I'm by no means a huge fan, I do have the first four albums, the only one I bought on release day being their fourth, 1980's The Black Album, and apart from the follow up to that, Strawberries (1982) I don't think I've heard any of the subsequent albums in their entirety. But this piques my attention, partly because of the whole high profile got it all together feel of this release and partly because of the Visconti involvement (us Bowie fans… ), but is it any good?
In the April issue of Shindig, the band runs through their main inspirations for the latest album; Small Faces, Electric Prunes, Scott Walker, and The Monkees amongst others. A list of late 60's (with some early 70's) psychedelic and baroque pop visionaries who could put their foot down on the heavy pedal. Not big news, think of 80's hit singles, covers of "Eloise" (Barry Ryan) and "Alone Again Or" (Love). These influences are evident in the music, right from the opening notes of opener "Standing On The Edge Of Tomorrow", almost a manifesto statement, 'This time could be the last time…' it's opening gambit. It's a tight performance, with a melody that crescendos and hooks you right in.
"Devil In Disguise" has classic Damned keyboards, and a tight rock production. There's no real nod to punk here, the album is full of tight musicianship and far from rejects the past but rather refines it as a polished new offering. "We're So Nice" offers a promise of punk spirit in its title, but it too offers a heavy 60's vibe under its modern rock presentation. "Look Left" sounds bizarrely like Spandau Ballet, yet it's still the 60's vibe that pervades, a Doors-y keyboard rounding the track off. The title track rounds off the first half of the album, an early 70's rock groove with the guitar pyrotechnics to match.
"Shadow Evocation" is a full on 60's rock symphonic blowout, huge drums, underpinning hooks and a soft croon holding it all in place. The ghosts of Scott Walkers' "The Plague" and "The Rope and the Colt" loom heavy over proceedings. "Sonar Deceit" is a (Captain) Sensible Motown beat track, an eco-evolution lament that is a million miles from punk lyrically, yet knowingly acknowledges the groups roots whilst still being very wrapped up in the retro feel of the album. "Procrastination" marries many of these elements into one song, those keyboards are there, the guitar licks are very 'rawk and rowl', the tune is stolen from the 60's and it works.
The Damned have in this album managed to evoke half a century of rock, pop and punk in one trim chunk, both by the song and the album as whole. The "Daily Liar" is the most riff obvious song here, it's has the cheese without the metal, a tirade against the tabloid press presented with Who style panache and backing vocals. It's one of the most urgent songs here. "I Don't Care" closes out, a rejection of modern politics, arriving as piano balladry and blooming into a joyous psych out.
And so, following on from the aforementioned "Eloise" in '86, a number 3 hit single, The Damned have with Evil Spirits achieved their first top ten album in the UK (in with a bullet at No.7!). The fact that these two events have occurred 32 years apart is remarkable and tells a story of its own. Evil Spirits is a late-in-life triumph, though not a masterpiece, and for a bunch of 60-year-old guys in a 42-year-old punk band, that's way more than can be expected.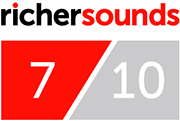 Author: Ian, Romford store