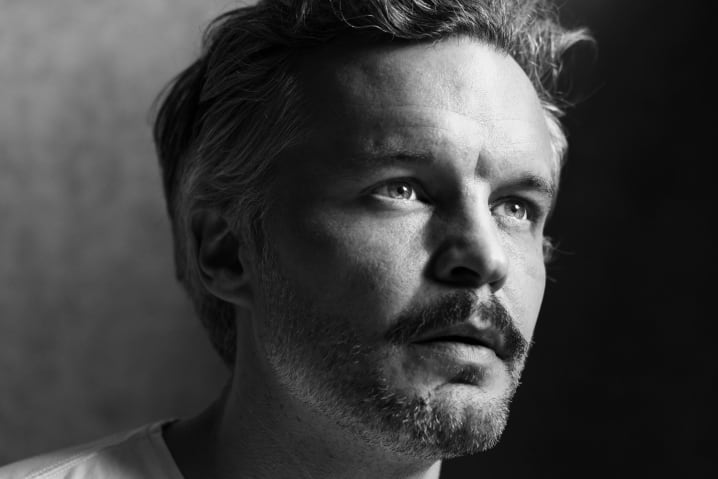 The Tallest Man on Earth, the musical moniker of Swedish singer-songwriter Kristian Matsson, has always been synonymous with intimate and introspective folk music.
However, with his seventh album, Henry St., Matsson unveils a new chapter in his musical journey, embracing a fuller sound and band arrangements that bring his heartfelt compositions to life in captivating ways. But will the same raw emotion manage to shine through with more band members to complicate his music?
It's absolutely with some bias that I write this review. As an avowed fan of Sweden's greatest export (yes, Matsson), he's been responsible for the soundtrack to some very emotional moments in this reviewer's life, always somehow managing to provide words or at least music where needed. So I'm diving in with some trepidation, but as a reader, you can rest assured that the score has already had the proverbial 'pinch of salt' added to it.
In Henry St., Matsson collaborates with a talented group of musicians, including producer Nick Sanborn of Sylvan Esso, Phil Cook on piano, Ryan Gustafson on guitars, lap steel, and ukulele, TJ Maiani on drums, Adam Schatz on saxophone, and the horn and string contributions of CJ Camerieri and Rob Moose, respectively – quite the list! Together, they create a sonic landscape that enriches Matsson's poignant storytelling without overpowering its essence.
The album's opening title track sets the tone, as Matsson's expressive vocals find solace over the gentle piano. It's a departure from his usual acoustic guitar-driven approach, but it immediately captivates, drawing listeners into a world of introspection and vulnerability, the new band actually serving to draw you in as a listener, as opposed to forcing a gap between yourself and the artist. Matsson's lyrics reveal a willingness to explore his doubts and fears, as he muses, "I'm a little dude in the scape of songs… I just don't know if I can take it anymore." It's a display of raw honesty that adds depth to his already compelling songwriting.
Throughout Henry St., the band arrangements elevate Matsson's melodies to new heights. Tracks like In Your Garden Still, New Religion, and Goodbye showcase the perfect fusion of folk and pop sensibilities. I'll admit, listening to In Your Garden Still, I was hoping for some sort of thematic sequel to my second favourite of all his back catalogue, The Gardener. Sadly, no such luck for this reviewer, but it's still fantastic.
The interplay between Matsson's intricate finger-picked guitar lines and the tasteful embellishments from the band creates a harmonious blend that is both engaging and emotionally resonant. The result is a collection of songs that are richly textured, yet retain the inherent intimacy that has become a hallmark of Matsson's work.
One standout moment is the single "Looking for Love", where Matsson's nimble guitar work takes centre stage, supported by the band's artful arrangements. The song builds upon a fast finger-picked guitar line, which serves as the driving force behind the infectious melody. Sanborn's production adds layers of atmospheric elements, creating a lush soundscape that envelops the listener. It's worth noting here that the production value has never been more obvious here than against his previous works. Usually with a little lofi fuzz, it's easy to identify the raw nature of Matsson's work, but on this latest album, it's all polished without feeling clinical or too clean.
Lyrically, Henry St. is a testament to Matsson's ability to craft evocative and thought-provoking imagery. In tracks like "Bless You," he masterfully explores themes of love and parting, using poetic phrases to convey complex emotions. Lines such as "In love, there is the catch to bless you softly when you fly" demonstrate Matsson's lyrical prowess and his ability to find beauty in the midst of heartache. The album also delves into themes of resilience and finding solace in nature, offering a welcome respite from the chaos of the world.
Henry St. is an album that rewards attentive listening. While it may not grab immediate attention with bombastic hooks or flashy production, it feels like it's been produced exactly as it needed to be. Matsson's stubborn optimism shines through even in moments of doubt, and his melodies and lyrics possess a timeless quality that resonates deeply with listeners – and still very much so with this reviewer.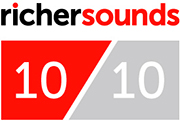 Author: Tom, Cardiff Store