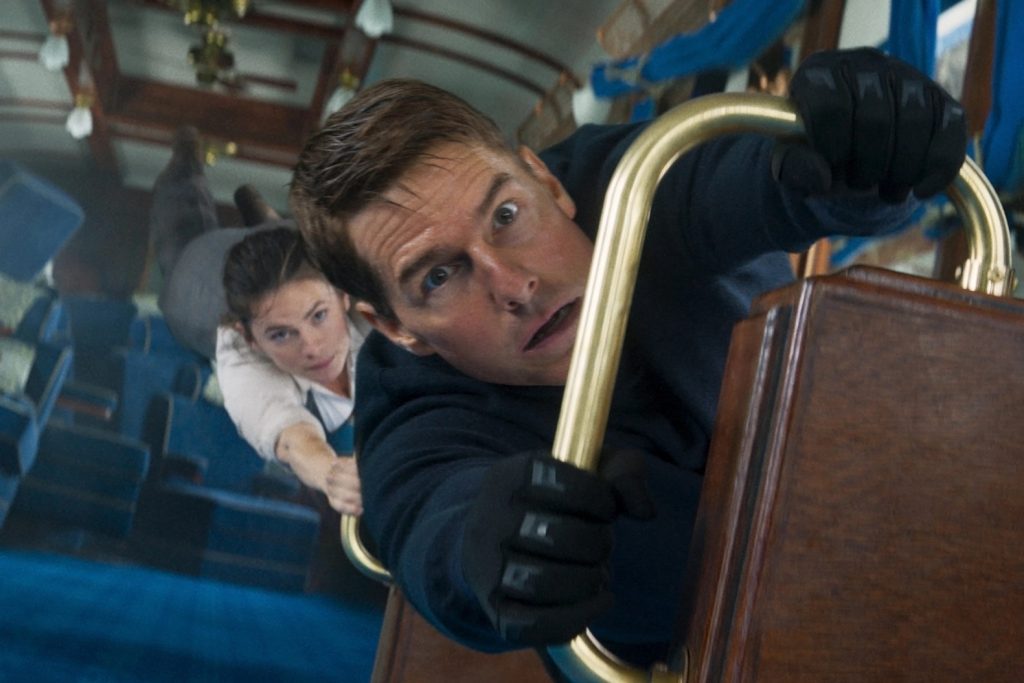 Ethan Hunt and his IMF team must find the key to a deadly Artificial Intelligence that in the wrong hands can threaten the whole of humanity.
From arguably the most successful and hardest working actor over the last 30 years, Tom Cruise has quite rightly been elevated to superstardom through his larger than life work ethic. Which has seen him climb sheer rock faces, cling for life to the side of a plane at takeoff, and perform free fall skydives… all in the name of entertainment. Here, Cruise collaborates superbly for the fourth consecutive time with director Christopher McQuarrie, bringing us the most thrilling ride since last year's 'Top Gun: Maverick', a film praised with essentially saving cinema post-Covid. With Cruise wanting his efforts to be seen on the biggest screen with the best possible sound, this new mission is already set to be an absolutely classic cinema outing.
Beginning with a thrillingly claustrophobic opening sequence on a Russian submarine, we are inadvertently introduced to the deadly artificial intelligence that requires two interlocking keys to ignite its lethal, potentially world destroying super brain. The post-titles info dump lets us take the breath required before the ride starts once again, which this time doesn't let up until the final sequence – and what a final sequence! But more on that later. This is where we are introduced to our new leading lady, Grace, played by Hayley Atwell… who has most certainly found her groove, fitting perfectly into this cast as the streetwise, multi-talented villain looking to steal one half of the key. Director Christopher McQuarrie spotted Atwell on stage in Alexi Kaye Campbell's 'Pride' in 2013 and didn't have a role for her then, but built one around the actress. Not an unusual occurrence in Hollywood of course, but here it has most certainly worked.
Grace and Hunt's glorious, professional pairing runs through the heart of this almost 3 hour film, that rushes by all too quickly. With now well-known stunts including 'Trixie' the Fiat 500, which Cruise crashed within the first frames of filming, but kept it in the movie to give us the marvellous sense of real danger he wanted to convey. The frenetic chase scenes through Rome were all done by Cruise himself drifting with just one hand whilst cuffed to Hayley, with an unrecognisable Pom Klementieff as the lethal henchwoman, 'Paris' (minus her green mantis makeup) in a car pulverising Hummer. The chase seems to build and build in tension and excitement whilst also providing brilliant splashes of humour when needed.
With Ving Rhames as Luther Stickell, and Simon Pegg as Benji Dunn back in the mix, we have the well established comedic camaraderie required to lift the dark tone the film's A.I. plot creates. Which considering the film began pre-lockdown, the story eerily foreshadows some technological issues that are only becoming more relevant in real life. Rebecca Ferguson as Ilsa Faust returns as the hidden fourth member of Ethan's team who is hidden away in the Arabian desert after M.I.6 is holding the other half of the 'key'.
Also, with the marvellous current trend for strong female characters, Vanessa Kirby as Alanna Mitsopolis comes in late to the movie and is put to use in a great way which I won't spoil here – but it just works so well. As a cast that is only getting bolder, Esai Morales playing Gabriel, the bringer of dark times and the human face to the 'Entity' Ethan is desperate to stop falling into the wrong hands – even at the cost of his and his team's lives.
The final motorbike – parachute mountain jump sequence which has been greatly publicised, with Cruise making 500 skydives and 13,000 jumps to prepare whilst on a limited calorie diet to keep his weight down; was filmed on the first day. Potentially causing a break in filming thankfully went according to plan and is absolutely mesmerising to watch. At this point the whole cinema held its breath once again. This surprisingly is not the final sequence which for the majority of act three is set on the famous Orient Express. This mind-boggling sequence must have been an epic challenge to film, but when seen will absolutely justify seeing this on the biggest screen possible (preferably your nearest IMAX cinema).
I cannot praise the film enough, and 3 hour runtime just flies by. Cruise wowed us with 'Top Gun: Maverick' last year, thrilled us with 'Dead Reckoning' this year and will surely leave us desperate for more with 'Mission: Impossible Dead Reckoning Part Two', which is currently in post-production and slated for release in 2024.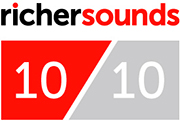 Author: Piers, Maidstone Store