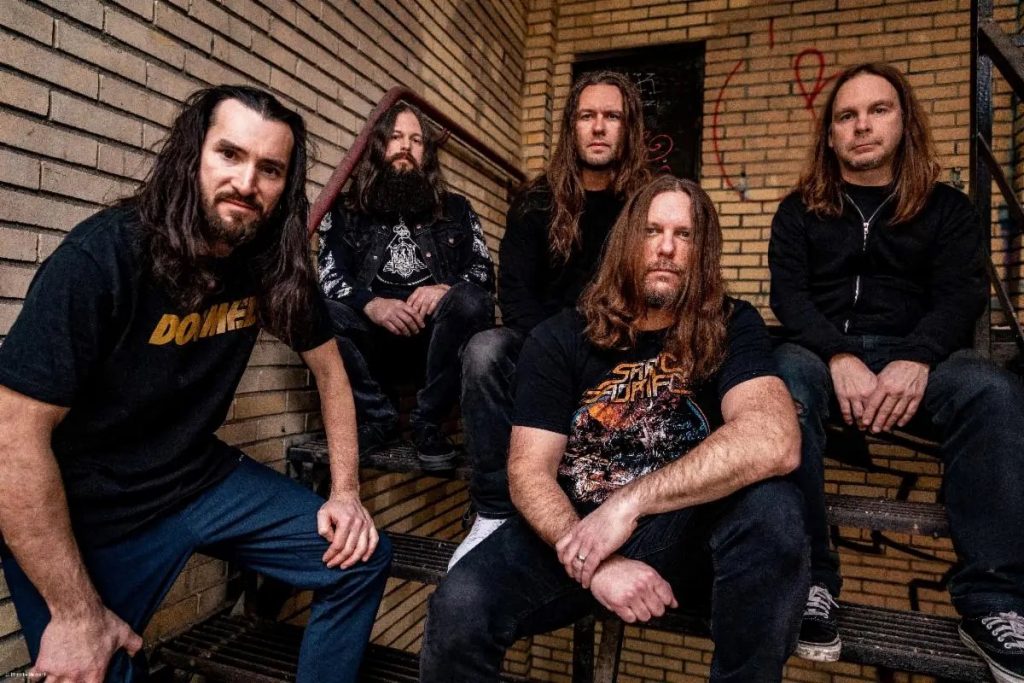 With their eighth studio album, The Wretched; The Ruinous, the Massachusetts metalcore warriors Unearth are marking their 25th anniversary and the first album without founding guitarist Ken Susi. However, this will go to show if their best years are behind them?
For over two decades, Unearth has been a relentless force in the metalcore scene, helping carve the path for the New Wave of American Heavy Metal (NWOAHM) alongside bands like Killswitch Engage, Lamb of God, and Hatebreed. The album pays homage to their past, particularly drawing inspiration from their acclaimed 2004 release, The Oncoming Storm. The influence of that era looms large, but rather than feeling like a rehash, The Wretched; The Ruinous presents these familiar elements in a thrilling and revitalised way. Unearth's musicianship on this album is nothing short of exceptional – which although its expected, doesn't make it any less impressive to be this consistently metal!
From the moment the title track 'The Wretched; The Ruinous' roars into action, Unearth showcases their trademark machine gun chug and triumphant choruses, setting the tone for the intense ride that lies ahead. Guitarist Buz McGrath has had his work cut out to do the work of two in delivering an onslaught of hefty riffs, interwoven with subtle yet rousing melodies that ignite the listener's senses. The relentless drumming by Nick Pierce, adds a visceral and guttural layer of intensity to the album. From track to track, Unearth's precision and passion remain unwavering, proving that they are still masters of their craft, striving to reach Meshuggah's level of complexity at this depth of music.
Vocalist Trevor Phipps also shines brightly on The Wretched; The Ruinous, demonstrating his versatility and willingness to explore new territory. He stays true to his signature snarls and roars, ensuring that the album retains its core essence. However, Phipps also steps out of his comfort zone, experimenting with different vocal styles. Notably, his singing on 'Into The Abyss' offers a refreshing change of pace, while 'Broken Arrow' sees him channelling his inner Liam Cormier, resulting in a captivating and Cancer Bats-esque performance.
One of the album's most impressive aspects is its willingness to explore new sonic territories, making it one of Unearth's most diverse offerings to date. 'Mother Betrayal' stands out as a prime example, marrying their early material with blackened influences, and even venturing into black metal vibes. McGrath's lead work on this track elevates the sonic structure to epic proportions, making it a standout moment on the album.
As the album delves deeper, 'Dawn of the Militant' emerges as another highlight, reminiscent of classic metalcore greatness. It brings to mind the sounds of bands like Earth Crisis and Strife, while also showcasing Unearth's ability to strip down their sound to create something raw, solid, and heavy. The breakdown on this track is nothing short of breathtaking, displaying a level of musicianship that's undeniably ridiculous in the best possible way.
The Wretched; The Ruinous reaches its apex with the closing track, 'Theaters of War' (insert squealing guitar fill here as you read it out). It feels like the culmination of everything that came before, building up to an explosive crescendo that merges all the punishing elements of the album into one catastrophic almost metal-operatic mosh pit. Unearth's proficiency in crafting a powerful ending to their albums is in full force, leaving this reviewer with a sense of exhilaration.
The album's lyrical content further complements the sonic assault, focusing on themes of apocalypse (par the course, but it still doesn't feel tired) and environmental degradation. Unearth weaves their lyrical focus into gripping and compelling material, creating a surprisingly thought-provoking experience.
The Wretched; The Ruinous is not without some minor flaws (I am a reviewer, and should probably try to find some despite enjoying the band). Some listeners might find the production of Trevor Phipps' vocals distracting due to the audible sibilance and whooshing sounds when he enunciates certain syllables. While this might be a stylistic choice, it feels unlikely and seems like there was a rush in mastering some aspects of the album.
However, with nitpicking aside, Unearth's The Wretched; The Ruinous stands as a testament to their enduring dedication to metalcore. While it doesn't break new ground in the genre, the album is a powerful reminder of how exciting metalcore can be when executed with passion, integrity, and a willingness to experiment. Unearth continues to be a beacon of consistency and evolution in the metalcore landscape, making The Wretched; The Ruinous a must-listen for longtime fans and newcomers alike.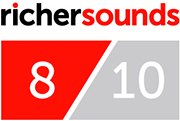 Author: Tom, Cardiff Store