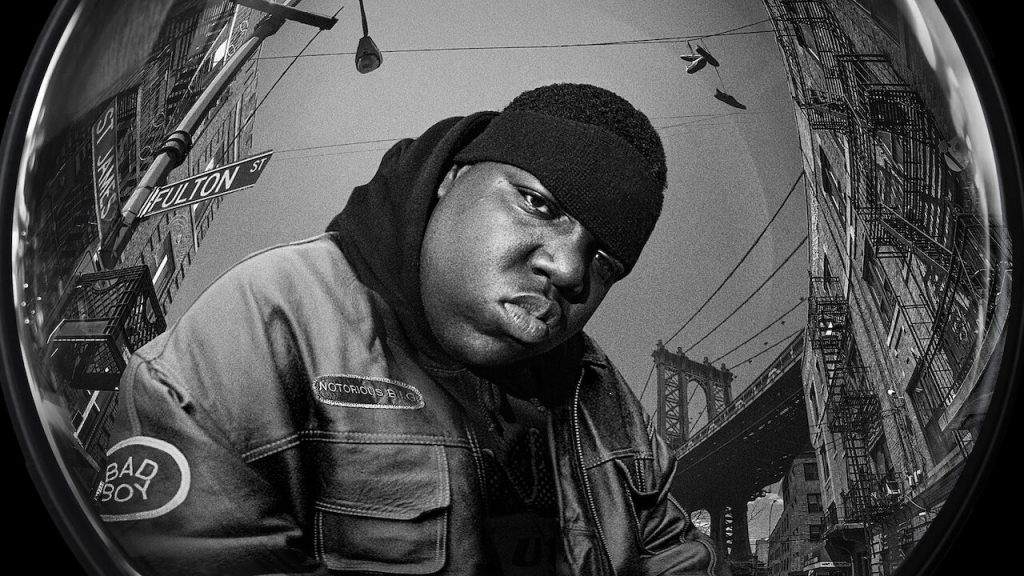 One of the first things that comes to mind when you think about Notorious B.I.G. are the words 'I Love It When They Call Me Big Poppa', his feud with Tupac and ultimately his murder in 1997. This documentary however reveals a side of Biggie Smalls that not many of us knew.
Using a compilation of rare footage filmed by Christopher Wallace's best friend, Damion "D-Roc" Butler and in-depth interviews with his childhood friends and family, I Got A Story To Tell celebrates the life of Biggie Smalls and documents his journey from young hustler to rap legend. Biggie is one of hip-hop's most mythologised figures whose life got cut short by violence and his story is one of those that has been told and retold.
From the beginning of the documentary, we get shown footage of the day of Biggie's funeral and see how everyone in Brooklyn paid their respects by celebrating on the streets, rapping his lyrics and showing the world why he mattered and what he meant to his city.
Members of Biggie's entourage while growing up share various stories during their interviews of what it was like living in Brooklyn in what is today seen as a golden era of hip hop. We also see Biggie's mother, Voletta Wallace, reminiscing about the time her friend told her 'Christopher's album was filled with profanity'. Then we move onto industry mogul Sean "P Diddy" Combs describing the raw natural talent he recognised from when he first heard a young boy from a different neighbour rap who then later became one of his closest friends. What was interesting about the way the documentary was put together, and what my initial fear was, is that the film didn't go into what was necessarily 'expected' from a documentary on Notorious B.I.G.. Instead it focused on different aspects of Biggie's life, such as various influences he had growing up. We get a look into his Jamaican roots and the period during which jazz musician Donald Harrison took it upon himself to show young Christopher the up and coming art scene in their neighbourhood.
Ultimately what the film achieves is that as an audience we get a glimpse into the 'gap' that many of us perhaps didn't know as much about, between his early days of rap battles in the streets amongst kids to his days of being branded a hip hop icon. While some might say that opting to give more screen time to old footages and stories rather than focusing on his 'iconic' moments, such as his feud with Tupac or his personal relationships; from my point of view, and I think I speak for many others as well, it felt strangely refreshing for a change. His music, his style, his rhymes – they defined an era to which many artists look up to these days. Christopher Wallace had a vision of what his future could be, of what the future of hip hop would become and whether you like him or not, one can't deny that he in fact did change the course of hip hop forever.
For life-long fans who grew up on Biggie's music and witnessed the impact he made on the urban music scene in the 90's, this documentary will perhaps be seen as a frustratingly thin take on someone who is still considered a rap legend 24 years after his death. There's only so much you can cover in 97 minutes, and perhaps one could say it doesn't bring anything new to the table or that the documentary only gives us a glimpse on what a lot of people would deem vital parts of his life story. However for anyone that is less familiar with Christopher Wallace's work or simply for someone who wants a different take on his life story Biggie: I Got A Story To Tell is worth a watch.
Biggie: I Got A Story To Tell is streaming now on Netflix.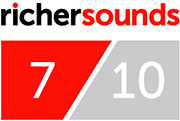 Author: Patricia, Customer Services