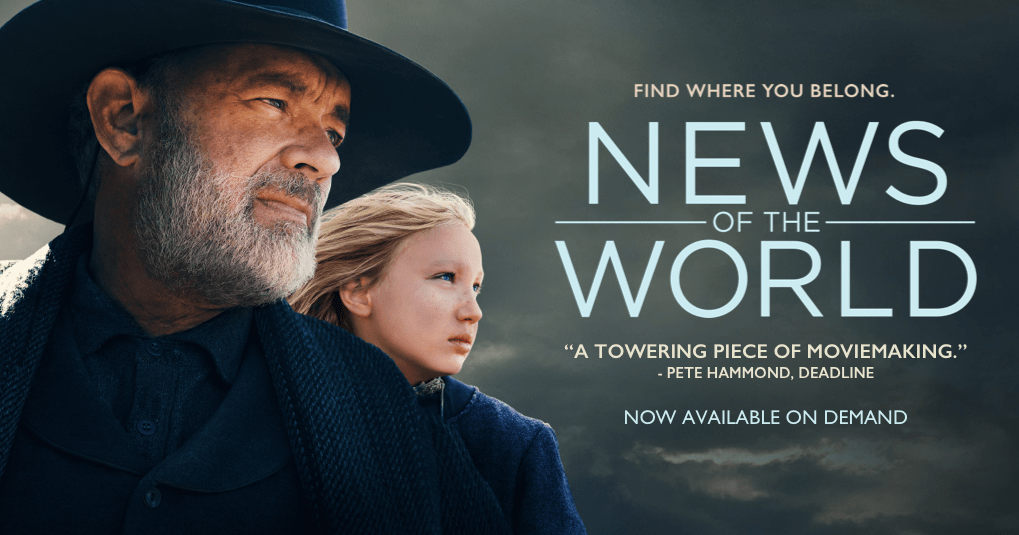 Depending on your outlook, News of the World not being a dramatic reinterpretation of the story behind Britain's most infamous tabloid newspaper may come as a disappointment. Instead this is an adaption of the 2016 novel of the same name by Paulette Giles, co-written and directed for the screen by Paul Greengrass. For those of you sat at home feeling starved of new Westerns, this might just be the tonic you're after.
News of the World tells the story of an American Civil War Veteran, Captain Kidd (Tom Hanks) who travels across the southern states of the U.S. delivering news to anyone who will listen. On his travels he comes across a young orphaned German girl, Johanna (Helena Zengel) and ends up caring for her as he tries to find her a permanent home. Having lost her birth parents and the Indian family that had taken her in, Johanna is less than keen to go along and the two don't immediately see eye to eye and Kidd isn't over enamoured with the idea of having a companion on his journeys.
Anyone familiar with Paul Greengrass' more recent output might be surprised to learn that this isn't more frenetic or action packed. He's taken a more measured approach to the storytelling here, the pace is unapologetically slow. Whilst that won't be to everyone's tastes it certainly suits the material and gives the audience time to drink in some of the lavish visuals on offer. The sweeping vistas and rolling plains look incredible and its certainly up there with some of the best looking modern Westerns and the Netflix 4K presentation goes some way towards making up for not getting to see this on a cinema screen.
The performances certainly help the film through its slower moments and whilst it's pretty much a given that Hanks will turn a good performance the real star here is (relative newcomer) Helena Zengel. Her performance as the young Johanna is nothing short of superb. She rivals Hanks' screen presence and the pair have real chemistry that is the beating heart of the film. If you are looking for a superbly acted character-led piece then you've come to right place.
For all its measured pace and excellent performances it's a shame that the script at times lacks subtlety. Despite its period setting, the film certainly isn't shy about passing comment on the media situation we currently live in. It's a little disappointing that these are some of the weaker elements on offer. One particular scene when Hanks' character visits a town ruled by a local gang leader is just too "on the nose" to be effective. There are moments here when Hanks may as well be looking directly into the camera, breaking character and unashamedly telling the audience, 'look, this film has a message' it feels unnecessarily preachy and breaks some of the immersion with an otherwise engaging story.
Minor gripes aside though, the positives outweigh the negatives. If you can live with the glacial pace at which the film moves, News of the World is an enjoyable and beautifully shot Western that delivers some superb performances. If the slow pace isn't your thing though, it may just be a film that you end up appreciating for its craft alone.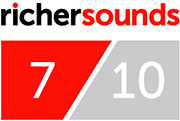 Author: Paul, Bath store