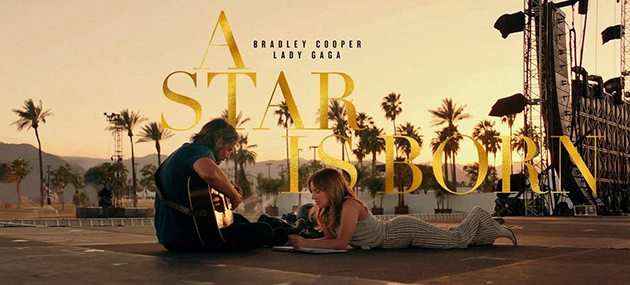 Lights, camera, action! The stars are here – or more to the point, Bradley Cooper and Lady Gaga are – in this example of how to sprinkle a breath of fresh air over a film not once but three times adapted for the silver screen.
Sure, the previous attempts all had a leading cast to draw in the cinema-going public, but Brad's got an ace up his sleeve. Please welcome to the stage Lady Gaga (real name Stefani Germanotta), who has shown through her choice in acting roles that she can do more than just sing. With recent appearances on fan favourite American Horror Story and the graphic novel adaptation of the Sin City sequel 'A Dame to Kill For', Gaga has repeatedly surprised audiences with the quality of her acting. Here we find Gaga in her comfort zone in a semi-auto biographical piece in places that reflects some of the trials real life Stefani went through to get to where she is today. Really, it should come as no surprise that the soundtrack is great, the perfect accompaniment to a movie that deals with everything from love and relationships to success and addiction. I think you will agree that this is a shoe in for 'Best Picture' come Oscar season and I have no doubt a whole bunch of other awards.
Shot by none other than Cooper himself in what is his first credited role as director. Along for the ride with Cooper is other Hollywood alumni in the form of Matthew Libatique, cinematographer of such recent success as Oscar winning Black Swan and the Golden Globe winning The Fountain.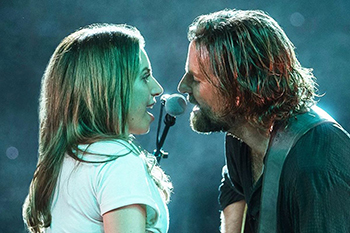 Mr. Libatique has an eye for the real, instantly capable of capturing elements that are truly emotive lending the dialog a partner in the way a shot is delivered for maximum emotional effect. It perhaps seems obvious that a drama about musicians would have great sound design, but the Dolby Atmos soundtrack on offer here is fabulous. Not content with only one movie for this October weekend, Mr. Libatique also shows his hand with cinematography duties on a very different film that's no less capable of drawing the crowds: Venom starring Tom Hardy, a very different project opening opposite Mr. Cooper's directing debut that is sure to make for a record breaking take at the box office for this usually more quiet autumnal release slot.
Cooper's seasoned musician lead "Jackson Maine" is instantly recognisable. We have seen this before, but with Cooper's previous roles often of the more comical and fantastic, be it the likes of his prosthetic stealing Rocket Racoon in Guardians Of The Galaxy and comical parts from the Hangover movies, it's refreshing to see Bradley in this heartwarming real life drama. Maine is instantly likeable, but as the film progresses we get to see that life on the road has lead dear Jackson to become a tired and self-obsessed road musician, becoming more detached as the years go by. When the lights are up, he can carry a show and sing a jaunty tune winning the crowd every time.
Yes, that really is him singing and might I say doing an admirable job when in such accomplished company as chart topping Lady Gaga. The tale has been told before: the successful stage star with a unfulfilled personal life – Jackson meets Gaga's "Ally" after a gig in the first bar he can find, and lo and behold she turns on the charm with a memorable take on "La vie en rose". Jackson's smitten, but this girl might just really have something. What follows is the expected laughs and shy looks leading to quiet moments where our leads show, what I must say, are very believable scenes that are at once very natural and don't have that normal infatuated look of two people falling for each other because its in the script, instead displaying a real sense of emotional attachment.
So after a brief getting to know one and other with an impromptu night on the tiles, Ally warms to Jackson and of course after Jackson gets to grips with some choice samples from Ally's soon-to-be career-inducing crowd pleasers, Jackson is determined to show this girl that she's really got what it takes and of course with a little of the old Jackson magic, they'll be great together.
The movie has a real "feel good" heart when the going is good but of course that's not the only song this movie has to sing, as the plot soon shows us what a life on the road has allowed Jackson to do to himself. With Ally's star on the rise and his own diminishing, Jackson's drinking drives a wedge between them and soon depression sets in. Coopers portrayal of this age old stereotype is at times hard to watch, as we see what a truly devastating addiction to alcohol does to a person and those that care for the dear old Jackson, it's as heartbreaking as only a real world issue can be.
It is not all surprising that with the talent involved this take on A Star is Born is perhaps more relevant now in this digital age of self-made musicians as it can and should serve as a warning to all of us searching out our own slice of fame and fortune that perhaps it's the simple things in life we should hold dear to.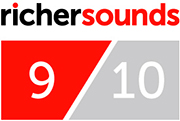 Author: Dave, Plymouth store