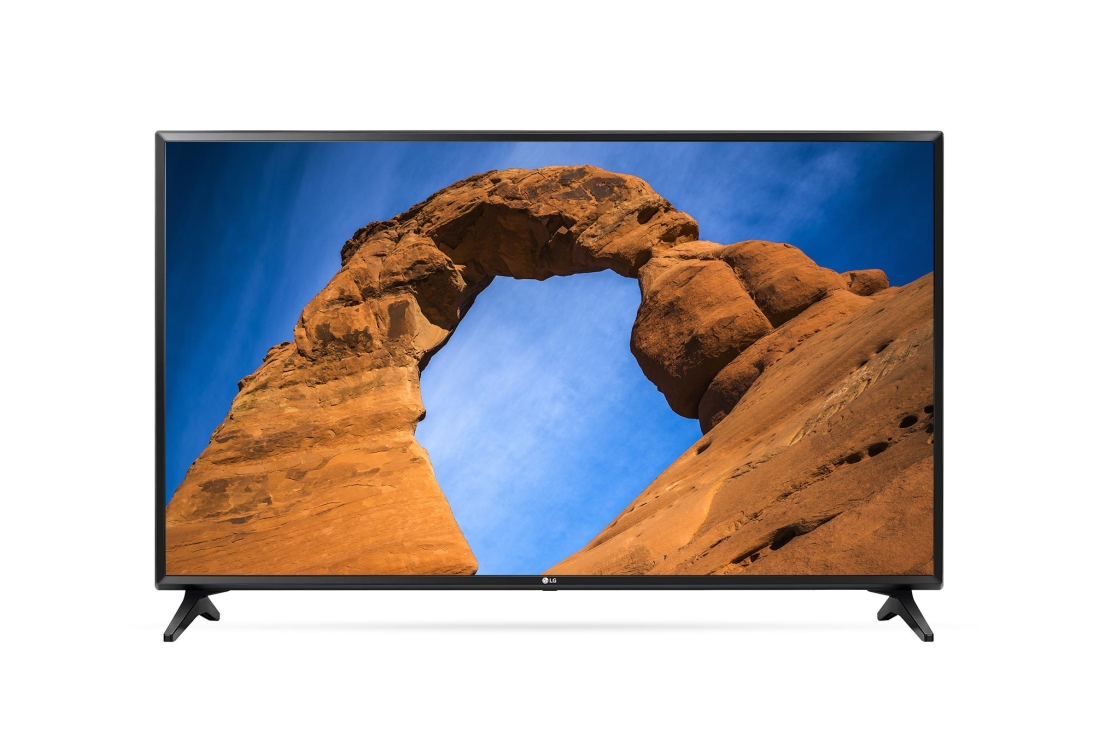 Nowadays, TVs are geared towards the world of 4K UHD and all the technology you may need to get everything looking its best in your home environment. But what if you're just after Full HD? Well, look no further as LG has supplied you with their new LK5900PLA range…
Available in two sizes (43-inch and 49-inch), the range is similar in design to other LG ranges having a slimline design with feet on either side, not to detract from the TV's image itself. This kind of design lends itself to modern home environments, but will also fit into a rustic decor as long as the platform is wide enough to accommodate its legs.
Like I said in the opening, this range is Full HD and not 4K UHD and although it doesn't have the ability to go up to the most modern of TV signals, it's definitely no slouch when it comes to image quality. Boasting 60Hz refresh rate whilst also utilising LG's patented TruMotion 100 gives it a great balance between refresh rate and frame interpolation allowing for a good visualisation of motion without becoming too cold and clear. It also has Dynamic Colour Enhancement that, as the name implies, enhances the contrast colour and clarity of whatever is being broadcasted onto the screen. One last thing that the range has, is its Active HDR ability allowing them to outshine other Full HD TVs by greatly improving peak luminance as well as minimal black levels giving you a greater range from the lightest light to the darkest dark.
Of course, this is still a modern TV range so it comes packed to the brim with all the latest smart functionality thanks to LG's WebOs 4.0 system that runs fluidly thanks to the built-in quad core CPUs. Within the smart system you'll be treated to all the wonders that we've come to expect with smart apps and being able to use your TV as a web browser at the touch of a button.
Connection wise you'll be looking at 2 HDMIs (1 with arc ability), 1 USB, a component and composite input, a Freeview input and 1 digital optical out. This, in my opinion, is more than enough for someone who's looking for a TV mainly for its smart capability, but with the option to have one or two HDMI reliant units running and possibly even an older scart based unit once it's been converted to composite.
In closing the LG LK5900PLA range is a great alternative if you want a good looking TV, but don't want to go for 4K UHD and with its image and Smart ability it's still a great choice. If you want to talk about this and other TVs, then don't hesitate to get in touch with your local store either over the phone or face-to-face.
Click here to learn more about the LK5900PLA TV range
Author: Hal, Plymouth store