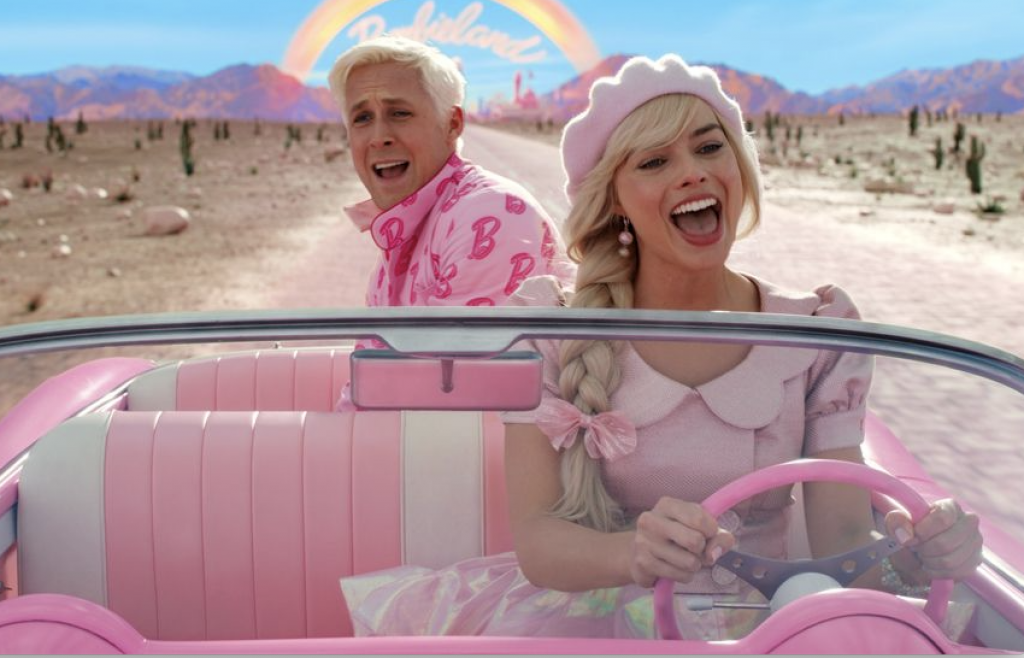 Barbie's life is perfect until she begins having disturbing visions of the 'real world'. Now she must travel to a strange land and discover what she's really made of in order to save Barbieland.
From legendary studio Warner Bros, comes one of the most highly anticipated blockbuster films of the summer, 'Barbie', with her dynamic high-flying sisters and of course, Ken. A production five years in the making (creating a pink paint shortage along the way), and originally intended to be played by Amy Schumer then Anne Hathaway, we are in the highly capable hands of director Greta Gerwig. Gerwig gave us the much loved 'Little Women', co-written with partner Noah Baumbach and lovingly co-produced by Margot Robbie, we are delivered the perfect, pink plastic world where women are doctors, lawyers, builders and presidents, and the Kens are… only happy when the women are looking at them.
Based on the well-known toy created in 1945 by Ruth Handler (played here by the diminutive Rhea Pearlman), and named after her daughter Barbara… Barbie has been brought to glorious life with an all-star cast starring the stunning Margot Robbie as our 'almost too perfect for the role' lead. Robbie encapsulates the role perfectly alongside her leading man showing us a fun movie can have depth and meaning.
With a $145m budget that has been very well spent on the dazzling larger than life sets and an incredible cast, including Kate McKinnon as 'Weird Barbie', who shows our 'Stereotypical Barbie' the unavoidable truths of the 'real world' with hilarious Matrix references. With cameos including Margot Robbie's doppelgänger Emma Mackey, as 'Physicist Barbie', this amazing ensemble gels beautifully.
In the 'real world' we meet America Ferrera as Gloria, who is unwittingly connecting with Barbie (her old toy) through her lonely and desperate drawings and thoughts of depression. Along the way she has lost touch with her tween angst daughter Sasha, played by Arianna Greenblatt who sees Barbie as the very enemy of women and their unattainable ideals. Ferrera's unexpected speech emotionally highlights the physical and emotional pains of being a woman in a world dominated by men. This is a film that deals skilfully with the glorious highs of imperfect friendships, as well as the deep emotional lows of female flaws and anxiety.
With leading ladies comes the (seemingly), lesser need for leading men. Ken is played superbly by Ryan Gosling, who has immersed himself in what could have been considered a throw away role, but the emotional depth portrayed here is something to behold and in turn brings the overall experience to a whole other level. Ken's need to be 'seen' by Barbie leads him to join her temporarily in the real world, which he's amazed to find is run by… men! When Ken decides to return to Barbieland without her, his new found patriarchal attitude causes chaos, turning Barbieworld on its head. One hilarious standout moment is the song 'Just Ken', full of parody musical and film moments.
With Simu Liu (Shang-Chi and the Legend of the Ten Rings) as Ken's closest friend… erm… Ken, he is the perfect jovial co-star to bounce off and has great interaction with Gosling. Last and most definitely not least, Will Ferrel plays Mattel's brilliantly over the top CEO in the real world who once again shows us how to be a larger-than-life child, whilst trying to get Barbie back in her human sized box with perfect comic timing.
As the primary-coloured movie whizzes by we are delivered yet another floor filling, bespoke smash 'Dance The Night' from Dua Lipa, with Barbie's perfectly choreographed 'girls' night in' and arguably the best song in the movie. Also, inclusions of past Barbie characters both good and bad – including the discontinued ones like 'Skipper', but the overall feeling is one of love for Mattel.
It's rare that with high expectations comes a movie that actually plays so well, especially on two major levels. The first being the super stylised Barbie world where yesterday, today and tomorrow will be perfect, through to the mortal world where life isn't and is dealt with superbly here. I'm sure many a parent will take their children to see this film, which on the surface it seems like a simple toy tie-in. What they'll see however, is a thought-provoking and hilarious musing on childhood, womanhood and manhood, wrapped up with a giant satirical pink bow. There are even rumours of a second Gerwig/Barbie film, which could go in any number of amazing directions and would be highly anticipated.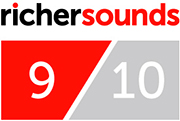 Author: Piers, Maidstone Store