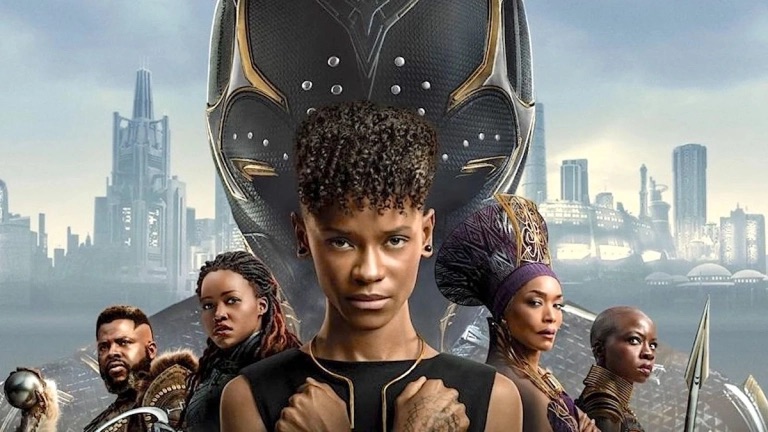 With the Black Panther gone, can the nation of Wakanda prevent others from attempting to steal its vital resources when it is at its weakest.
The first Black Panther was a vibrant and colourful film that won the MCU its first and so far only Oscar's. It was their first black-centric cast led by the charismatic Chadwick Boseman, who's character (T'Challa) was full of purpose and soul. However, with his tragic passing in 2020 this left a massive hole for everyone involved. Where do you go from there? They decided not to recast him, which I believe to be the correct move, and instead to carry the story on without him.
Wakanda Forever takes place a year after his passing, with the Black Panther gone every nation is now after the incredibly valuable resources that Wakanda holds, most notably the fictional metal known as 'Vibranium'. Standing at the forefront of all this is the formidable Queen Ramonda (Angela Bassett) trying to rule her kingdom whilst keeping a balance at home. She puts in a stellar performance throughout and the range of emotions she has to go through really bring the character to life.
With the US discovering more Vibranium in the sea this brings them into direct contact with a new empire of superhuman blue water folk of Talokan (who look a bit too similar to the Na'Vi from Avatar) led by the imperious leader Namor (Tenoch Huerta). He specifically is a highlight for me, the best kind of 'villains' are the ones you can sympathise with and see why they do what they do. His hatred for the surface world stems from his ancestors being kept as prisoners and enslaved.
When Riri Williams (Dominique Thorne) a child genius with Tony Stark-like abilities, creates a Vibranium detecting machine, he must protect his nations secrecy by removing this girl. As he fears that his people will be exploited for their precious Vibranium and their livelihood. He issues an ultimatum to Wakanda, they should help his mission to prevent collapse of his society or fall at the hands of his Vibranium fuelled army.
This film has one of the best soundtracks of the year I would say, there are some great tracks that really make the most of the scenes they are in. The headline track 'Lift Me Up' by Rhianna (her first first new music in 6 years) is a powerful song that really does pull at the heart strings given the films circumstances. Other notable mentions is 'Con La Brisa', a flowing song which is used in the main introduction to the city of Talokan, the beauty of the city is mirrored in this track, each complimenting each other. You can tell there is great passion in this score and each song tailors to the right moment perfectly.
Visually this film is stunning, we get some incredible set design and locations, it is the same aesthetic that won it the previous film an Oscar for best production design. The use of slow motion, which seems to be coming back recently is used to great effect. It adds a sense of drama and purpose to a scene. Marvel is definitely upping its cinematography game, by using these techniques.
Equally where it matters just as much is the slower more intricate scenes that highlight nuances of characters that could so easily be lost. The film however, I feel is a bit lost and without specific direction, the plot makes sense and I can see what they wanted to achieve. However, what I think they did wrong in this instance was making Princess Shuri (Letitia Wright) the lead actress. I felt she wasn't strong enough to pull the film through. This is not anything against her ability but rather the roll she plays in the film, she came across as brash and without focus.
However, I don't see what else they could have done, as the space left by Boseman is so vast that anything could have felt wrong. We did get a visual and aural spectacle, that will be what it is remembered for, as well as the touching tributes to Boseman throughout the film. As far as the MCU is concerned nothing much links to the wider world yet as we know it as this film officially finishes off MCU's phase 4.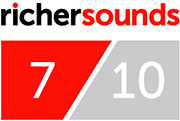 Author: Tom, Bath Store