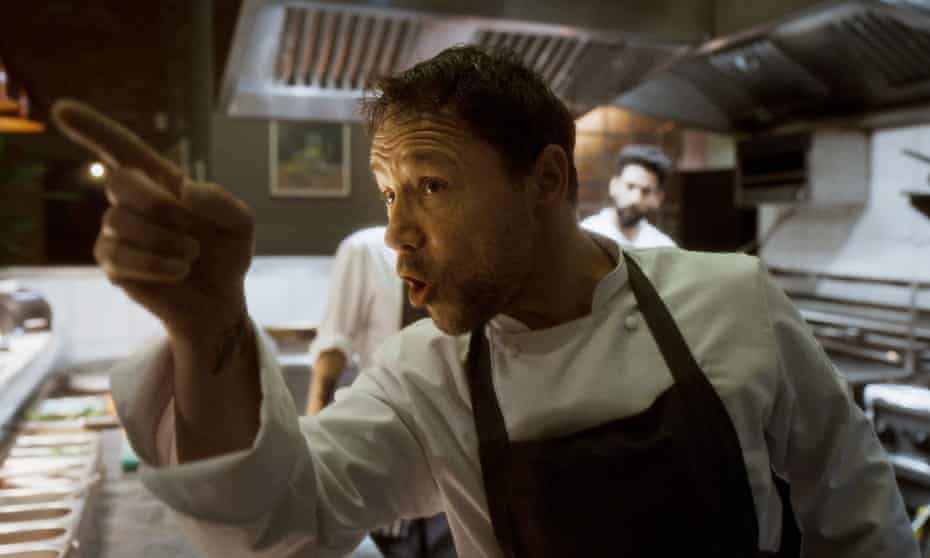 Gimmick or auteur styling? Kitchen drama Boiling Point is an ambitious new 'indie' (read: low-budget) film utilising a 'one-shot' technique to tell its story in an unbroken manner. Can the film stand on its own merits, or is it simply a showcase for self-indulgence?
It's worth mentioning here that the 'one-shot' moniker for films is a touched overused – and sometimes incorrectly. 1917 was a fantastic film that was allegedly filmed in one long take. However, a film of that scale and length would be a titanic undertaking. It's still fantastic of course, but a war epic and a kitchen drama are a little different on scales as films (or life) go. Birdman (2014) was filmed similarly to give the impression it was one-shot. However, eagle-eyed viewers have managed to find the cuts between scenes. There will be no such discovery with Boiling Point however – nor is the film riding on this technique, it uses it to amazing effect.
With this reviewer having spent plenty of time working in hospitality roles, I'm always curious for films that can actually show an accurate picture of what it's like 'back of house'. Whilst 2015's, Burnt showed a relatively true-to-life display of some high service kitchens, it has been done through the full lens of Hollywood. This sanitises the chaos, from sounds, whirring chaos of the restaurant, both staff and clientele and even keeps the lighting a bit too 'perfect'.
Adapted from a short film of the same name, and shot by the same award-winning director of photography, Boiling Point aims to show a more realistic view of the Dalston restaurant the film is set in. Starring the seemingly ubiquitous Stephen Graham (currently also viewable in Screw, Help, and other TV series) as head chef Andy Jones… we're immediately placed into Andy's crumbling world.
We're introduced to him as he paces through dusky, dingy London streets. He's late for work and already on the phone trying to salvage his home life, then arrives and does his best to, as they say in the industry, "Leave your home crap at the door". From here, the film journeys through the disturbingly accurate portrayal of a restaurant's dichotomy. The camera flows out into the restaurant, replete with awful influencers, an environmental health officer literally sniffing around the restaurant, and a racist patriarch. Too much variety for one night's service in a restaurant? You'd be surprised.
The faux calm of the restaurant is repeatedly shattered once the staff line is crossed back into the kitchen. The conversations and plot aren't centred neatly for the sake of the film – no, they're surrounded by the sound of pans, the ever-ringing service bell and the lives of others. There are moments of calm, including a section where a staff member drags the bins out. Plot point it isn't, but if it's not immersive I don't know what is.
It isn't all Graham of course – having the whole film shot in one genuine take is already a mammoth undertaking, but even excellent actors such as the cast here would seriously struggle to manage being in EVERY moment of the film. Jason Flemyng plays Alastair Skye, a celebrity chef whose arrogance serves to ratchet up the tension not only on Andy, but the viewer as well. Vinette Robinson also plays her part as Carly, a long-suffering sous chef with excellence. Some of the plot not directly related to Andy are sadly a bit lacklustre, but as we're rarely away from Graham's performance, this can be let slide to a degree.
Outside of the aforementioned bin scene, the tension rarely lets off in this drama, and the pace never falters. It builds and builds to an admittedly telegraphed finale. However, the restaurant's energy is infectious and concerning, with the actors and director Philip Barantini's work dragging you into their chaos. So much so, you might find yourself wondering what's going on 'back of house' next time you dine out.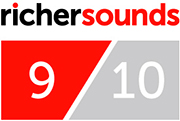 Author: Tom, Cardiff Store