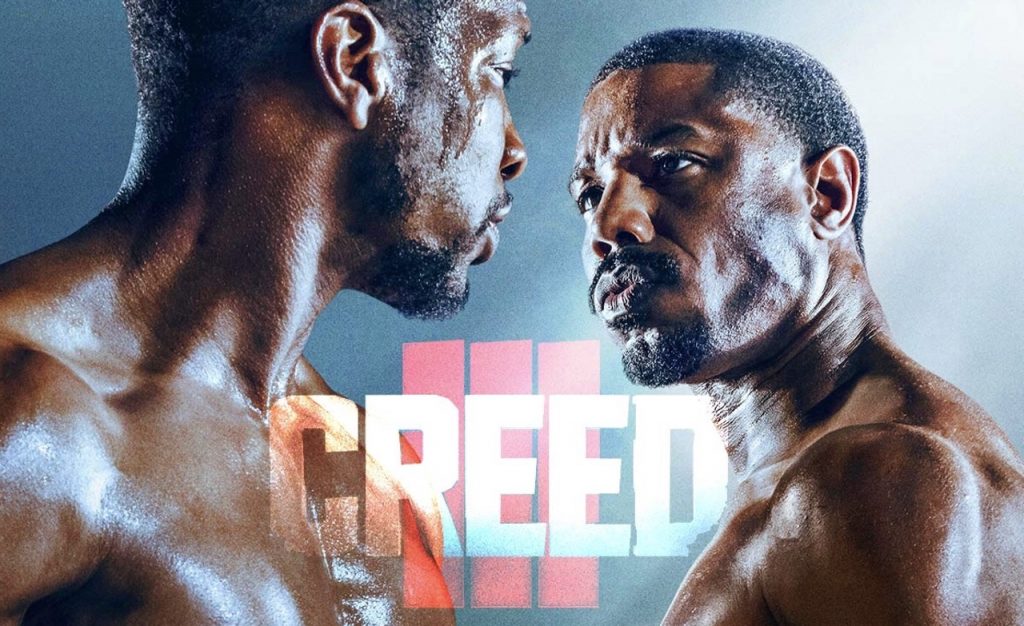 Michael B. Jordan is back for a third instalment of the crowd-pleasing Rocky spin-off with Creed III. But does the franchise still pack a punch?
Distributed by Warner Bros & Metro-Goldwyn-Mayer, we are delivered the third instalment of the heavyweight film series that is set to run and run. With a budget of $75million, yet predicted to take well in excess of $100million, I'm sure Creed IV won't be too far off.
With screenwriters Keenan Coogler (Space Jam) and Zach Baylin (King Richard & Gran Turismo), we are brought up to date with Adonis Creed's (Michael B. Jordan of Creed I & II and Black Panther) glorious and glamorous life. With fame and fortune, a large and expensive house with infinity pool, everything it seems is perfect With his life. His young hearing impaired daughter Amara Creed, is beautifully played by 10-year-old Mila Davis-Kent, reportedly felt like she won the lottery landing her first (and most definitely not her last) major role as a supporting actor.
All is well until Creed's old friend and now nemesis 'Diamond' Damian Anderson, (Jonathan Majors of  The Harder They Fall and Da 5 Bloods) drops menacingly back into Creed's life. Played with massive screen presence by Majors, who is wanting to knock Adonis Creed out in spectacular and humiliating style.
And the fights are spectacular. Shot largely in IMAX format, the jaw droppingly brutal and precise fight choreography is not just seen and heard, but FELT. Creating a tangible realism that genuinely works in this well-trodden genre.
In the opening of the film, we see bursts of a much younger streetwise Adonis getting into a fight, being assisted by his 'bro' Damian who is sent down for 15 years for his part in the crime. Bitter and out for revenge, Damian is keen to tip the balance of life and possible victory through a sequence of well landed professional money-spinning punches back in his direction.
Directed by Jordan, Creed III follows a familiar pattern of the threat to the hero through to the beautifully directed and choreographed spectacular dance sequence that is the final fight. The familiar is also what we look for in these 'underdog' type films. The difference is there seems to be time in bringing us up to date with where the Creed's are several years on after the birth of their daughter. A time to give us the quiet amongst the loud and a time for us to care once more for our hero and his new, menacing end game. Creed isn't just a sporting great, he's a loving and attentive father and that changes your perspective on life.
Much to Sylvester Stallone's disbelief, the Rocky Balboa character is very much absent from this instalment, but his departure is not missed in this new, far glossier era. The franchise has moved on from the ground-breaking 10 Academy Awards Rocky won in 1977. A gritty beginning to a new franchise and well received all those years ago, Sylvester Stallone made a new character that went on to give us 6 Rocky films in total of varying qualities.
There was one glaring continuity error that gets brushed over in this film, but it doesn't take away from the overall feel of a film brilliantly executed in an era where actors throw themselves into the proverbial (and literal) ring to give us their best shot. With obvious weeks of hard training and sharp direction, this isn't Raging Bull but that is an extremely high bar to breach.
From a fan and franchise point of view, Creed is getting bigger and better. This third film delivers its blows with highs and lows that are expected and well executed. With one particular quietly dramatic scene near the finale that stays with you well after the end credits, Michael B. Jordan will most definitely be back in front of as well as behind the camera. Bring on Creed IV.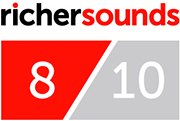 Author: Piers, Maidstone Store