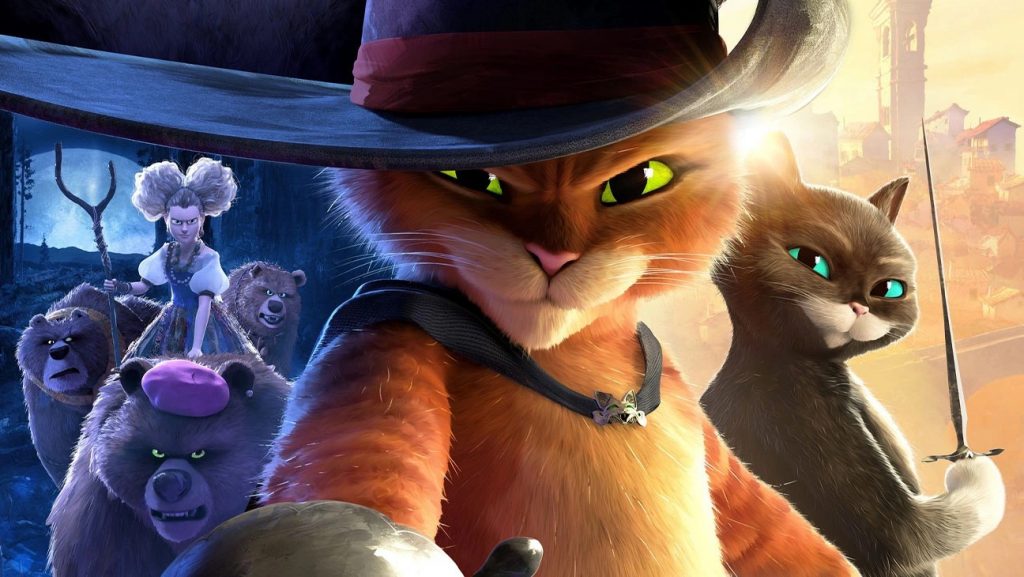 Puss in Boots is back in action, but are his 9 lives almost up?
Oscar and BAFTA nominated movie "Puss In Boots: The Last Wish" by DreamWorks Animation from Director Joel Crawford who gave us films including "Croods 2: A New Age" and the upcoming all-star cast of "Kung Fu Panda 4" to be released in 2024. Puss in Boots – voiced by the much-loved Antonio Banderas – brings us the second instalment of his anarchic world where death and adventure are all in a day's work of a well-dressed ginger kitty cat with seemingly endless lives.
We find Puss as the main star of his own party entertaining the local villagers – in a castle borrowed from the local bewigged dignitary. Quite unaware of his own mortality until he sees his penultimate life disappear under the giant village bell of a bewitched tree giant. Brought to life once more, Puss is made to realise his own mortality as he sees his lives comically flash before him in very quick succession.
Meeting death in the face in the form of a scary, red eyed Wolf with big teeth, large jaws and very sharp twin scythes, wonderfully voiced by the devilish Wagner Moura. Whilst lapping up some of the bartenders best heavy cream, Puss realises his own end and decides to bury his heroic identity both physically and metaphorically retiring to a cat's home for the unloved. There he meets an outcast cat sized dog disguised as a cat in time lovingly called Perrito by Puss meaning 'puppy' in Spanish, voiced by Harvey Guillen. Time passes ever so slowly for our hero until he once again unwittingly stumbles upon his ex-girlfriend Kitty Softpaws voiced by the sultry Salma Hayek in their now equal quest to steal a map that will lead them all to the 'Wishing Star' which will grant Puss his lives back.
Meanwhile, Florence Pugh as the streetwise Goldilocks is searching for her own 'just right' with her 3 Bears lovingly voiced by Ray Winstone, Olivia Coleman and Samson Kayo, providing some of the smash and grab in the film and additional fun factor that runs through the entire three acts. The interaction between the four characters works very well with Ray as the perfect Papa bear who wants to hibernate for just twelve months of the year and Mama bear who sees Goldi as one of the family.
Our main antagonist is the now grown-up big Little Jack Horner voiced by John Mulaney, who has turned evil due to the fact that he has two loving parents, a large home and a thriving family business (hmmm?). His well-stocked collection of magical nursery rhyme artefacts is incomplete until he finds the Wishing Star with the aid of his evil baker's dozen cronies.
The animation, sound and attention to detail are quite spectacular and best watched on the biggest screen possible to pull you into a world were the 300-year-old story is brought to life, leaving you wondering about your own existence as it did with Antonio himself during the making. Puss In Boots is positively joyous, we are led to believe that we haven't seen the last of our feline friend as he sails away to the land of 'Far Far Away', but to acknowledge this is Puss's last adventure would be a tail I wouldn't like to believe.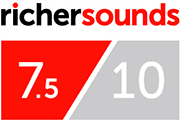 Author: Piers, Maidstone Store