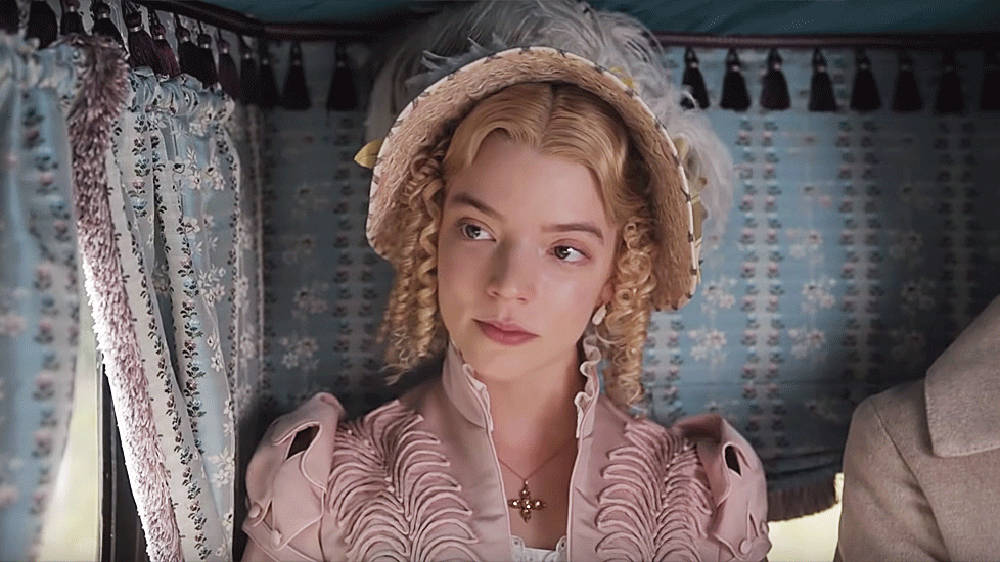 I haven't seen many period dramas previously, so I felt I had the ability to watch Emma with a completely unbiased, and un-compromised perspective. Whether that made for a more difficult understanding of the story, I'm unsure. This was a new retelling of Jane Austen's classic novel, Emma, a young woman born of high nobility and wealth, working through the trials and tribulations of finding love, not only for herself, but for those close to her.
Starring a young, fresh cast with some big tv credits (Anya Taylor-Joy, Peaky Blinders, Josh O'Connor, The Crown), Emma had the opportunity to appeal not only to life long Jane Austen- buffs, but also a new set of youthful cinema goers, eager to see this popular cast take on such a classic.
Overall, Emma looked beautiful. The cinematography and costumes were stunning, both suitable for the appropriate era, but with bursts of colour and elegance that drew the viewer into the world of aristocrats and wealth. However, was this enough to captivate the audience and keep them enthralled throughout? I didn't think so. Taylor-Joy as the titular character, whilst growing into the role through the film as the emotion and drama for the character also grew, did not have the draw or captivating ability that some other actors may have had. She was often out-shined by her co-star Mia Goth, whose charming, emotional and often hilarious portrayal of Harriet Smith, a young lady whom Emma takes under her wing and befriends, really stole the show throughout. Other notable supporting cast members such as Bill Nighy, as Mr Woodhouse, Emma's father, who is plagued by fear of illness, provided light hearted relief from the main story, and giggles throughout. Josh O'Connor showed a truly different side to his acting talents, a far stretch from his portrayal of Prince Charles in The Crown. His portrayal of Mr Elton, was often humorous, but also dramatic, allowing the story to have more depth than just a pleasant light-hearted story simply bobbing along. These however, were not enough to distract from the negative points this film put forward.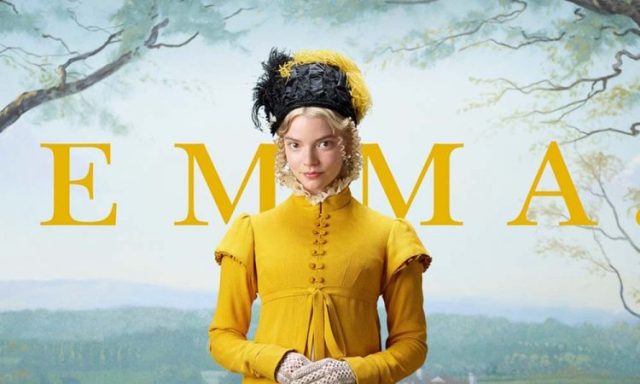 The music often felt disjointed, whilst mainly being appropriate to the time being shown, it felt clunky and badly placed. A more simplistic orchestral score, would've been a more pleasant accompaniment. We were instead hit with awkward choral pieces that felt, for lack of a better word, random, and some incidental music that felt more at home in a Mickey Mouse caper.
The running time of 2 hours felt a tad un-necessary, with chunks of the film not really having much place, and the first half of the film itself feeling quite slow to grow. Hot on the heels of the global success of Little Women (Greta Gerwig), Emma seemed to seek a similar audience reaction, using young stars to reel in a wider audience than those who would a-typically see a period piece. It had the ingredients of a hit, but missed the mark, and paled in comparison. Its slow pace, and occasionally disjointed acting from its protagonist meant that it took at least an hour for you to become intertwined with the characters and their story. Whilst having some greatly positive moments, the Dance scene being a shining point, showing romance, fun and emotionally charged drama, these were few and far between. Though a heartwarming watch, Emma didn't provide the emotional pull of similar films recently released and though I'm sure will please the die hard fans, the average Cinema go-er may not be as impressed.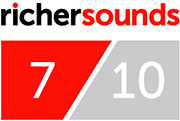 Author: Amy, Cardiff store