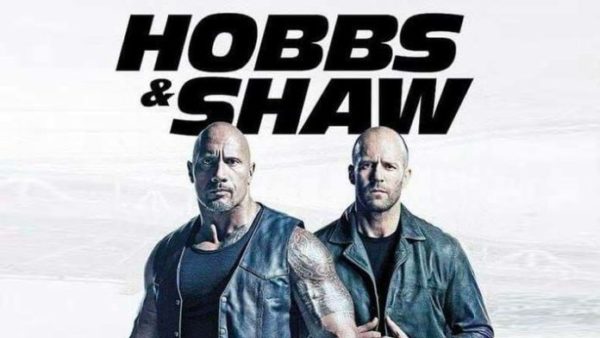 When super-human anarchist Brixton Lore (Idris Elba) threatens global bio-warfare, former ADSS agent Luke Hobbs (Dwayne Johnson) and former criminal Deckard Shaw (Jason Statham) must put aside their rivalry and work together, not only to prevent global disaster, but also find a way to save Deckard's sister, rogue MI6-agent Hattie (Vanessa Kirby).
With their sheer number and box-office clout, it might seem bizarre that before this review, I hadn't seen a single Fast and Furious movie. But when I saw the trailer for Hobbs and Shaw – a brilliant trailer that really sells how great a team up between The Rock and Statham could be – I thought it time to catch up. Yes, you probably can watch Hobbs and Shaw independently, but the added context of the other movies made this film a little more interesting to reflect on, and not necessarily in relation to its plot.
Not that the Fast and Furious movies are known for their plots. Though, to be honest, I find that a bit dismissive. Yes, they're frequently nonsensical, often overblown in areas and undercooked in others, and most of each film exists to show off some form of spectacle. But I give credit to their casting consistency, the way they often genuinely maintain a crew of characters that are a joy to return to, who anchor all the action. I enjoy their well-intentioned, corny messages about the value of friendship and family. And when some of the earlier movies couldn't get all the cast together, I appreciate the unneeded but appreciated way they played with the timeline to explain their absences. With Hobbs and Shaw though, this time it's made as nothing but a showcase for two standouts of its expanded cast members – and for the first two acts of the movie, gone too is a lot of that charming tonal consistency I found myself enjoying the other films for.
Deadpool 2's David Leitch directs this time around, which not only explains a recurring cameo by Ryan Reynolds (as a quipping cover for some clunky expositional scenes), it also explains this outing's different tone, at least for the first two thirds. The character of Luke Hobbs is more Rock than ever – he has one of the actor's famous 'cheat day' meals (a giant stack of enormous pancakes), he does his famous "eyebrow thing" from his wrestling days, and we even go to Samoa, where both Hobbs and Johnson share family ancestry. Likewise is Shaw more Statham, only as someone who recently binged all of the movies, a bit more frustratingly. Not because I don't like Statham, far from it, but because this character's allegiances and morality are now scattered nigh incomprehensibly to account for having Statham as an anti-hero (or misunderstood hero?). This is where the film gets its tonal dissonance: as the characters pivot to serve a meta, faux-rivalry, their personalities become disappointingly solely dependent on improvised insult banter. Save for a few moments, the quips are never as witty as the cast seem to think they are, and because there's little else that really anchors these two leads, it makes the pairing not as fun as the premise seemed to promise.
This is also where I wonder if having no prior experience with Fast and Furious might actually make for a more fun experience. Based on their last adventure, The Fate of the Furious, Hobbs and Shaw ended on good terms, and the film provides no explanation as to why they are now a bickering odd couple. It's a shame, because once the action moves to Samoa for the final act, and the two are fully cooperating, the whole endeavour is way more fun. Admittedly though, this is helped by the fact that almost every aspect of the film improves in its final act. Stripping the team of their weapons, them and Hobbs' large family are forced to fight the technically superior army of Brixton Lore with only native ancestral weapons and wit. It makes for some terrific, fist-pumping action scenes and it's without doubt where Hobbs and Shaw, both characters and the movie, shine most.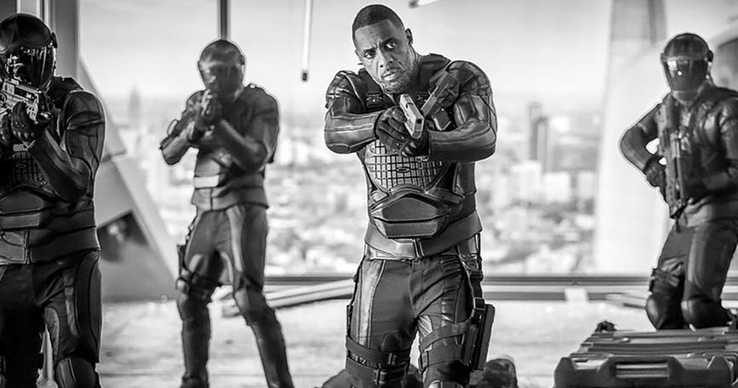 Leitch shows off some of his admirable action proficiency most here, with a standout sequence involving daisy-chained cars and a helicopter (it's as good as it sounds) and a gorgeously shot final showdown in the rain. The latter scene in particular utilises some stunning slow motion shots that display the (eventual) teamwork between Hobbs and Shaw and each is placed perfectly to punctuate satisfying blows and punches. Equally as excellent is Vanessa Kirby's tenacious Hattie, who fits so perfectly as a natural action hero alongside the two lead veterans that it's a shock her only similar role was last year's Mission Impossible: Fallout. I can't wait to see where she heads next, proving here that she is a serious contender to become the next engrossing star to lead her own films. If only the overall film was as consistently great as she was.
As satisfyingly as it comes together in its final act, for the majority of Hobbs and Shaw's runtime I was surprised to find myself missing a type of sincerity found in the rest of the Fast franchise. Perhaps it's Vin Diesel's charmingly displaced seriousness he places into the series that's missing, and perhaps it's no coincidence then that he had nothing to do with this one. It's still an entertaining ride though, and I would argue it is worth it just for the belter of a finale.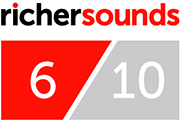 Author: Tom, Prestwich store