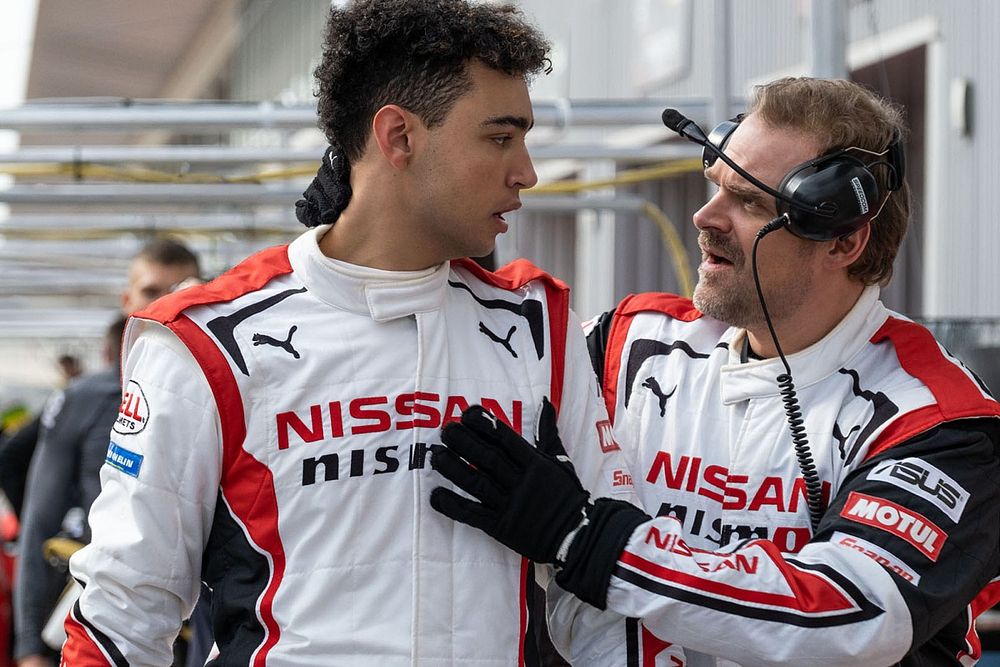 From Playstation gaming in Wales to the racetracks of the world, will Jann Mardenborough's potential sponsorship from Nissan allow him the ultimate dream of driving an actual race car?
From Director Neill Blomkamp (District 9, Chappie) comes a familiar tale of zero to hero in the sporting world of one of the most demanding and highest levels in motor racing, the '24 hour Le Mans'. Gran Turismo is based on a true story of a young Jann Mardenborough played by Archie Madekwe, who's goal to race for real on the tracks of the world, whilst untethering himself from his father's grasp of a failed football dream, played by Djimon Hounsou.
With actual events set between 2010 and 2014 this film has been shortened to one racing season for continuity and impact. The film also stars Orlando Bloom, who has seemed absent from film in recent years, to play sporting agent Danny Moore. Moore has a dream to demonstrate to car giant Nissan, that young racing simulator players can race against the best in the world and beat them by creating the first 'GT Academy'. But to do this he needs his old team back including – last on his list – mechanic and trainer Jack Salter, played by David Harbour (Stranger Things). Harbour arguably holds the whole film together by bringing the life the energy to his role that is required for this sort of high-octane film, which also needs to be grounded in some sort of reality.
With Archie Madekwe (Midsommer) in his first starring role, the overall feel of the film goes from low-key suburban Wales, to the glorious international backdrops of Dubai and Tokyo with their speaker pounding tracks. Whilst Jann's mission is to sign his professional racing contract by finishing at least fourth in a single race of the season, and more importantly impress his long-term girlfriend Audrey played by Maeve Courtier-Lilley.
Using clever visuals in a neat blend here that merges racing simulator game play with reality; from overhead CGI overlay with actual racing cars, through to full on racing simulators. Of course, with speed and racing comes the need for actual drivers and this is where the real Jann Mardenborough stepped in as the stunt double for our main star, who found the cars too small for his height.
Filmed entirely over a short period of November to December 2022, the film most definitely has the impact Neill Blomkamp intended, even if some creative licence was given to the timeline of the character. To create a compelling story, the real life big crash at Nürburgring was brought forward before his Le Mans debut to give our main protagonist motivation to become the youngest driver to compete at this prestigious event. Rather than take away from the little-known true story, this big impact accidental crash that caused the death of a spectator, only adds to the overall feel that makes this one of the better 'game to screen' films in recent years.
Although the energy ramps up throughout the film, it falls short of giving us the thrill and character depth from comparable racing biopics of recent years, such as Rush or Ford Vs Ferrari and their use of more well known actors. The requirement here from Sony Pictures is to double its $100m budget to break even and begin a new racing movie 'universe'. With impressive worldwide figures so far, the asian film going market holds it's largest audience, which may sway producers into creating sequels. However, I feel that a bigger budget and bigger stars would lift further outings that left me this time around, feeling a little underwhelmed.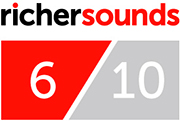 Author: Piers, Maidstone Store