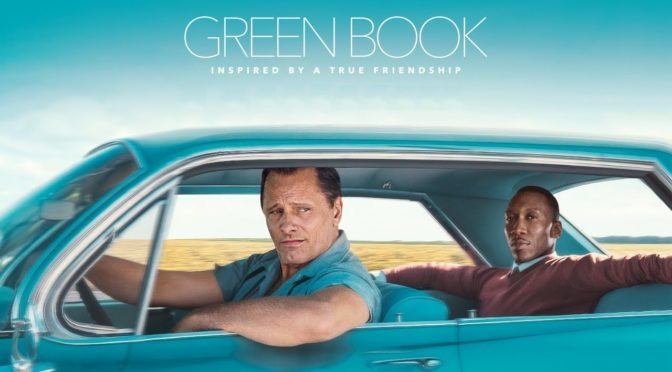 From the mind of Dumb and Dumber, Peter Farrelly, comes a very different tale. Set in the American Deep South in the last years of Jim Crow in the 1960's is Green Book. Starring Mahershala Ali and Viggo Mortensen, the film has already been nominated for vast swaths of awards, but does it live up to all the hype?
Taking its name from the very real text The Negro Motorist Green Book, which itself was only written in the mid 20th century, Green Book tells the story of jazz legend Don Shirley and his driver/bouncer Frank 'Tony Lip' Vallelonga. Following a loss of more 'traditional' employment, nightclub doorman Tony Lip is hired by the musician to be his driver and protection as they tour the then infamous Deep South of the USA. The story begins in earnest when Tony is presented with a copy of the aforementioned Green Book – a guide to places hospitable to black clientele during this period, ranging from hotels and restaurants to gas stations. Touted as a drama/comedy, the road this film attempts to drive has several moments of threatening to veer straight off course.
There's a powerful moment in the opening scenes of the movie where Tony's wife lets two black workmen drink from their own glasses; once they're gone, Tony immediately bins the two glasses because of this action. With such a blatantly racist moment in the opening scenes – you'd expect this to be a defining character moment for Tony, but it seems to breeze out of the window the moment he meets Don. There are of course moments where Tony's racism returns, but never with such a fervour – that would likely spoil the almost 'buddy comedy' nature of this film, which seems to try and steer itself further into the feel-good nature of this film. It feels like a bit of wasted opportunity from Farrelly, staying in his comfort zone of slightly more bizarre comedies rather than hard-hitting dramas.
There are some serious racial missteps in the film. This could be due to the mostly white production and direction team, as well the fact that the source material comes almost solely from Tony's family's perspective. The Shirley's have quietly distanced themselves from the film itself, perhaps aware of the historical inaccuracies that make up most of the film's negative remarks and callouts. Aside from the massive misplaying of racial politics in this film, there's also a moment where they attempt to touch on Shirley's sexuality – which they do. However, this moment is fleeting, and it lacks a serious amount of depth.
This isn't to bash the film on the whole however. It could be viewed as a case of Ali and Mortensen, both excellent actors, outperforming the source material. Ali does a wonderful job of taking the reclusive and aloof jazz legend, emotionally unavailable and tight-lipped, and opens him up gradually. Of course, the same journey is shared by Viggo Mortensen's Tony. He slowly but surely sheds his ingrained racism and the majority of his privilege as he not only becomes Shirley's protector, (albeit very tentatively edging on 'White Saviour' territory) but his friend as well – sharing his outrage and their secrets on the long road tour.
Overall, it's difficult to say the film isn't good, even if that's the direction this reviewer wants to take. The cast do an excellent job with what they've been given – even if what they've been given is a real mixed bag. Ali and Mortensen deserve every accolade that they've been nominated for, for they do a genuinely excellent job and keep the film engaging despite itself – unfortunately, the direction and research behind it all keep it from being anything special, which feels like a waste of potential.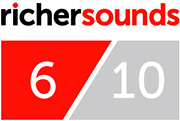 Author: Steve, Chiswick store