Strap in for family-friendly animated action in the latest instalment of the How To Train Your Dragon series!
Picking up a few years after the events of the second film, our hero Hiccup (Jay Baruchel) has been leading the Vikings of Burk, and with the help of his friendly dragon Toothless, they go out into the world taking on dragon trappers wherever they find them and giving a new home to the dragons they rescue. Their peaceful existence though is threatened as they draw the attention of the legendary dragon hunter Grimmel (F. Murray Abraham) who is determined to kill Toothless; the last of his kind.
How to Train Your Dragon came out of no-where and finally proved that Dreamworks Animation were capable of the same level of artistry as Pixar, and lightning struck twice when they released an arguably superior sequel that cemented the character of Toothless as a family favourite and meant that you could never watch another Jay Baruchel film without thinking of his one-legged Viking character, Hiccup. It's fair to say then that anticipation the final part of the trilogy 'The Hidden World' is high.
There is a creeping sense of over familiarity that does let the film down a little. The villainous Grimmel feels almost like a carbon copy of what has come before and in all honesty feels a little shoehorned into a story that doesn't require his presence. The story of Toothless growing up and finding love should have proven more than enough and it feels like these elements are all too often side-lined just as they start to get interesting.
When it does fly though, it soars and proves that the magic that made the first two films so good is still here. Toothless is an incredible creation and will still melt your heart when he is on screen, couple him with a female dragon (the cleverly named Light Fury) and you get some of the film's stand out moments.
The film looks great as well although some of the epic sense of scale (handled so well in the earlier films) has been lost here. You never get anything to rival the masterful flying scenes of the first two films, it may be an attempt not to re-tread old ground but it can't be argued that the lack of breath-taking moments in the closing chapter isn't a little bit of a disappointment.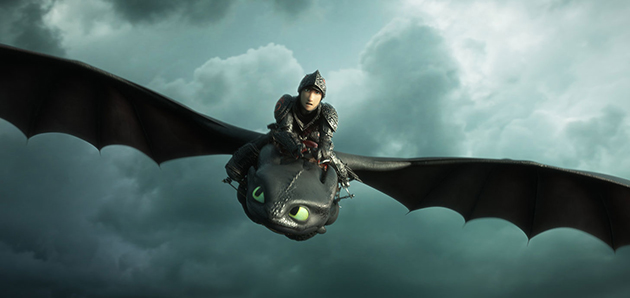 As a standalone animated adventure this probably would have scored higher but based on the pedigree of the series it's just not quite as good. That being said it lands a heartfelt ending and there is good closure for the characters it just never hits the heights of its predecessors.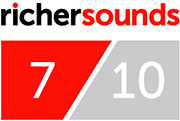 Author: Paul, Bath store