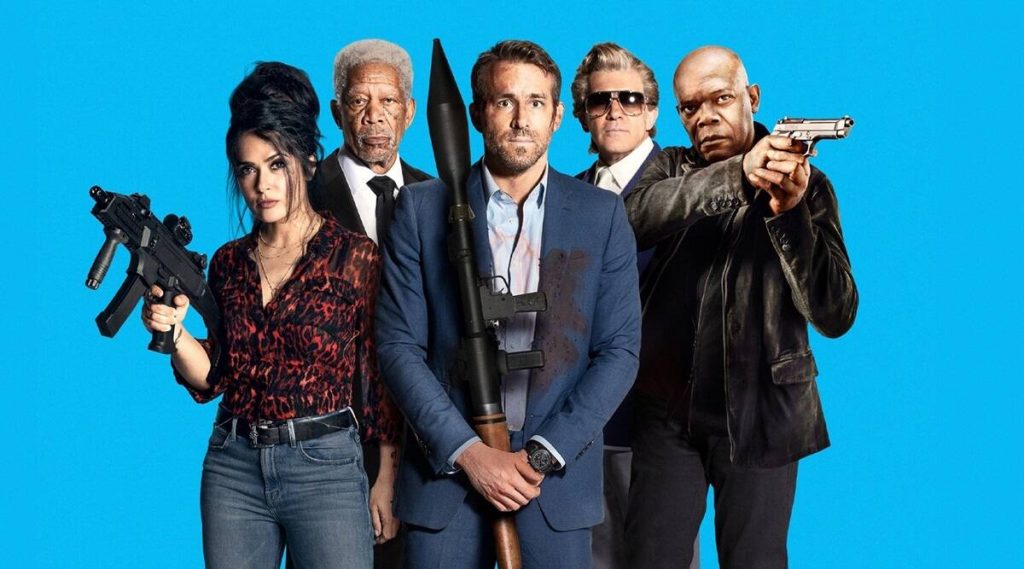 The typecast trio return in action packed, expletive laden sequel.
Following the tumultuous riot of jokes and bullets that stormed across the West Midlands to Amsterdam, the lads on tour are back in the Hitman's Wife's Bodyguard. However, recognising their audience is now in the 21th century, some changes have been made to the line-up, presenting Salma Hayek as mostly the lead protagonist. Starting with the mental breakdown and therapy of Michael Bryce (Ryan Reynolds), it is not long before Sonia Kincaid (Hayek) is kicking her way into centre of attention. Darius (Samuel L. Jackson) is in trouble and there is only one man who can help the one woman who doesn't need help saving him. The conflict of the film comes less from their eventually expanded mission to save a country, or each other, but the continual attempt to pull focus. The outrageous overacting goes to eleven when Antonio Bandaras shows up as the arch villain, spurred on clearly by the appearance of Morgan Freeman. The punchline of the film really is the cast that were convinced to show up; each can be recognised as professionals that can carry a movie or a scene on their own. Together with a badly explained Thunderbirds plot it's like watching a redlining Vauxhall Nova approaching a mountain hairpin… Wait a minute that did happen.
I did not hold any lofty expectations for this film but for my sins I did enjoy the original, granted this was with some late-night beers in a hotel on a work trip. There is certainly a place for films like this, it is somewhere with alcohol, and where your mind is happy to escape any semblance of serious thought for a time. This is a scenario I imagine many of us found ourselves in over the last year, it would also support the divide between 27% critics score and 79% audience on rotten tomatoes. Yes, this film is monumentally stupid but it is also self-aware, it knows what it is and only tries to go further. The fast pacing means there is always something to redirect your attention, so while you might be aware of its failings it's hard to linger on them for too long.
There is a tangible vacation theme to the film, as if the A list actors requested that if they must act it can't be further than 10 miles from their luxury European residences. The sun-soaked adventures present a nice backdrop and CGI and production value make the film acceptable on face value. The real stand out for the film is the unrelenting tirade of swearing from Salma Hayek, who is clearly having fun even if nobody else is. In fact I would go as far as saying in the melange of stars Sonia Kincaid becomes the most prominent and consistent protagonist.
If you enjoyed the first one and have nothing more pressing on your watch-list, I can recommend this. It will not surprise or challenge you but it will entertain.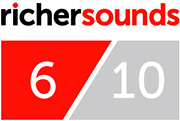 Author: Joe, Bath store