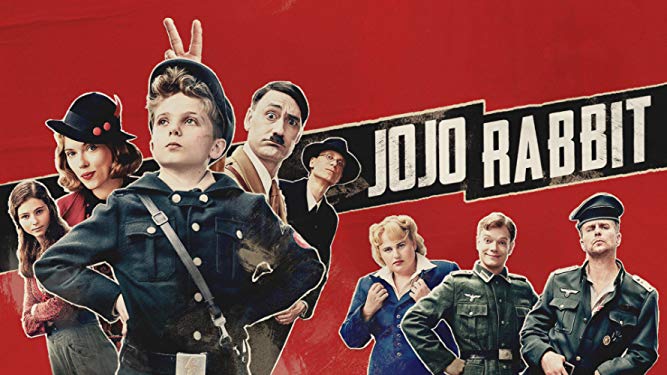 Hitler Youth Jojo Betzler (Roman Griffin Davis) aspires to become a proud soldier of the Third Reich, looking to his imaginary friend Adolf Hitler (Taika Waititi) for inspiration and advice. However, when Jojo discovers that his mother Rosie (Scarlett Johansson) is hiding a Jewish girl, Elsa (Thomasin McKenzie), he faces an inner battle with his once proud Nazism.
Considering the risky premise, it's a real treat that this film has been released, and even more so theatrically. Having now established a name for himself as one of this generation's most beloved directors, Taika Waititi hones a unique blend of cute, loose humour and heartfelt humanity. If it were not for his reputable tonal successes, evidenced in his indie features like What We Do in The Shadows and Hunt for the Wilderpeople, perhaps Jojo Rabbit may not have found such a fitting director, happy to take the challenge of the material. Comedy is always distinctively positioned to approach more taboo subjects, and Jojo Rabbit proves that such films aren't gone. While it doesn't quite pack all the punches one might expect, Jojo Rabbit is a strange concoction of innocence and charm in the face of the world's most historic evil, embracing its grim setting with a human touch while poking some good, snide fun.
This is primarily delivered by the film's actors, all of whom are on the top of their game. Roman Griffin Davis is pitch-perfect as Jojo, conveying the stressful confusion of naïve and innocent youth while still retaining a wonderfully nuanced sense of tragic humour. Thomasin McKenzie plays off of Griffin Davis perfectly, and the pair create a gripping tension in the discovery of their relationship. I would be remiss not to mention the third young performer in this trifecta, Archie Yates as Jojo's best friend Yorki. He is utterly hilarious, ridiculously adorable, and an absolute scene-stealer whenever he appears as the child who seems to see World War II as a rather exhausting playground exercise.
Accompanying these phenomenal child stars is an incredible line-up of experienced talent. Sam Rockwell plays the kid's camp (in both senses of the word) leader Captain Klenzendorf, and has one of the more joyous and touching arcs in the film, and Scarlett Johansson is at her most endearing as Jojo's mother Rosie. Johansson in particular gives this role her all, and her standing as the film's moral centre is played effortlessly without becoming too twee. Waititi is brave to take on the role of a comedic, imaginary Hitler, and the struggle of such a role can tend to show itself at times. While he is often as funny, witty and irreverent as one can expect, the moments where he attempts to deliver the more Hitler-esque mannerisms (such as flapping, belligerent speeches) come off as a bit confused – whether he is trying to deliver a sense of comedy, fear, or both, never quite becomes clear.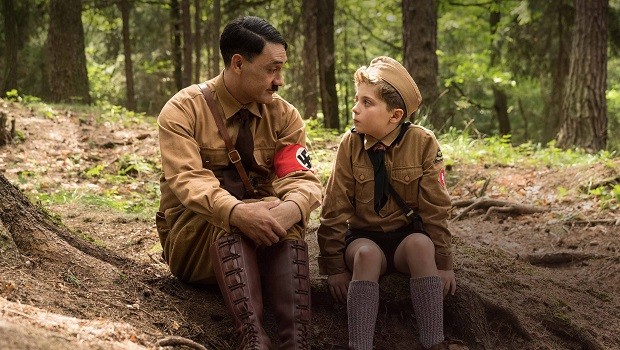 As the director, however, Waititi manages the broader task of balancing the film far more successfully. The peculiar premise considered, Jojo Rabbit is at its most successful when it acknowledges the tragedy of the Hitler Youth and the banality of evil in equivalence, all through the lens of humour and virtue. Indeed, some moments are laugh-out-loud funny, displaying some of the best of Waititi's humour. Unlike the filmmaker's last work, Thor: Ragnarok, it has a tighter control on his penchant for improvised comedy, and is far more consistent as a result. In fact, I can't point out too many overt improvised moments at all, Waititi wisely deciding to reign it in to keep the story and tone in more thorough check. As a result, the surprisingly subtle moments of dark tragedy are allowed space to breathe, making for a picture as humoured as it is (increasingly) timely. Themes about the true idiocy and destruction of warmongering, the innocence and impressionism of the minds of children, and the human importance of levity, are all clear, earned, and felt throughout. Waititi and cinematographer Mihai Mălaimare Jr. are able to craft some stunning imagery around these moments, and the film's visual beauty embellishes the narrative's delight and tragedy.
To help sell such an eclectic blend of ideas and tones, however, Waititi and co. arguably settle for cuteness and loveable-ness a bit too often at times. For myself, this is an understandable safety net, but those hoping for harder-hitting, blacker humour, or deeper, more explorative accounts of this dark historic period, may be disappointed. I will admit that not all of its jokes land, and there is one gag in particular that comes far too soon after a profoundly saddening moment. Regardless, I found Jojo Rabbit to carry an unwavering, arresting conviction to its ideas; a bold, affecting meaning to its story of youth against malice. It is one of those movies that we as an audience are treated to every now and again, one that reminds us of the medium's malleability and importance to our social conversations. I once heard that cinema is dreamlike, that the reason it often feels real and relatable is that it mimics how dreams affect us emotionally and imaginatively. As unruly, weird and wonderful as a dream, Jojo Rabbit is a jubilant reminder of that sentiment.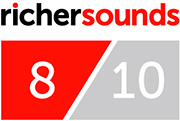 Author: Tom, Chelsea store