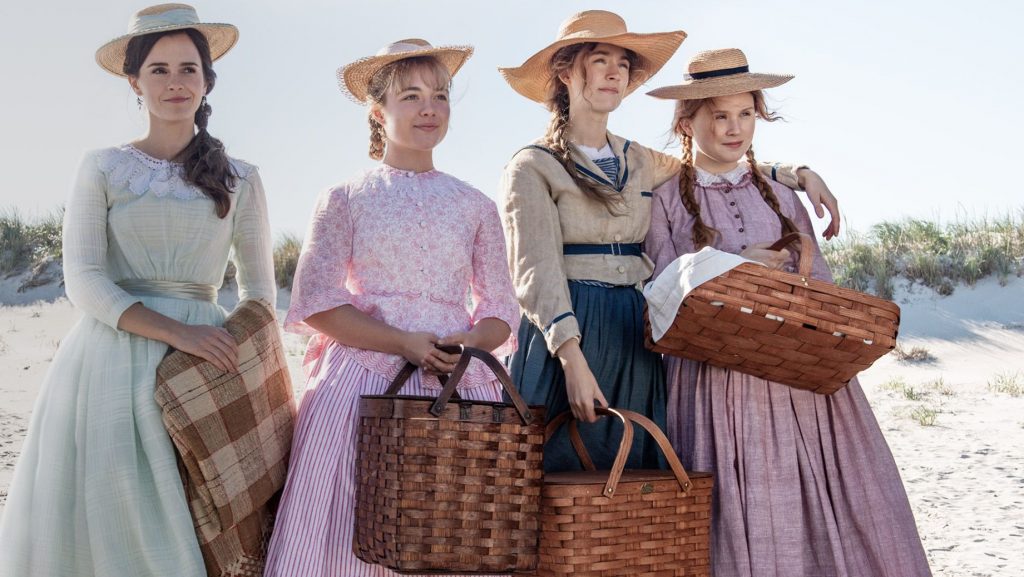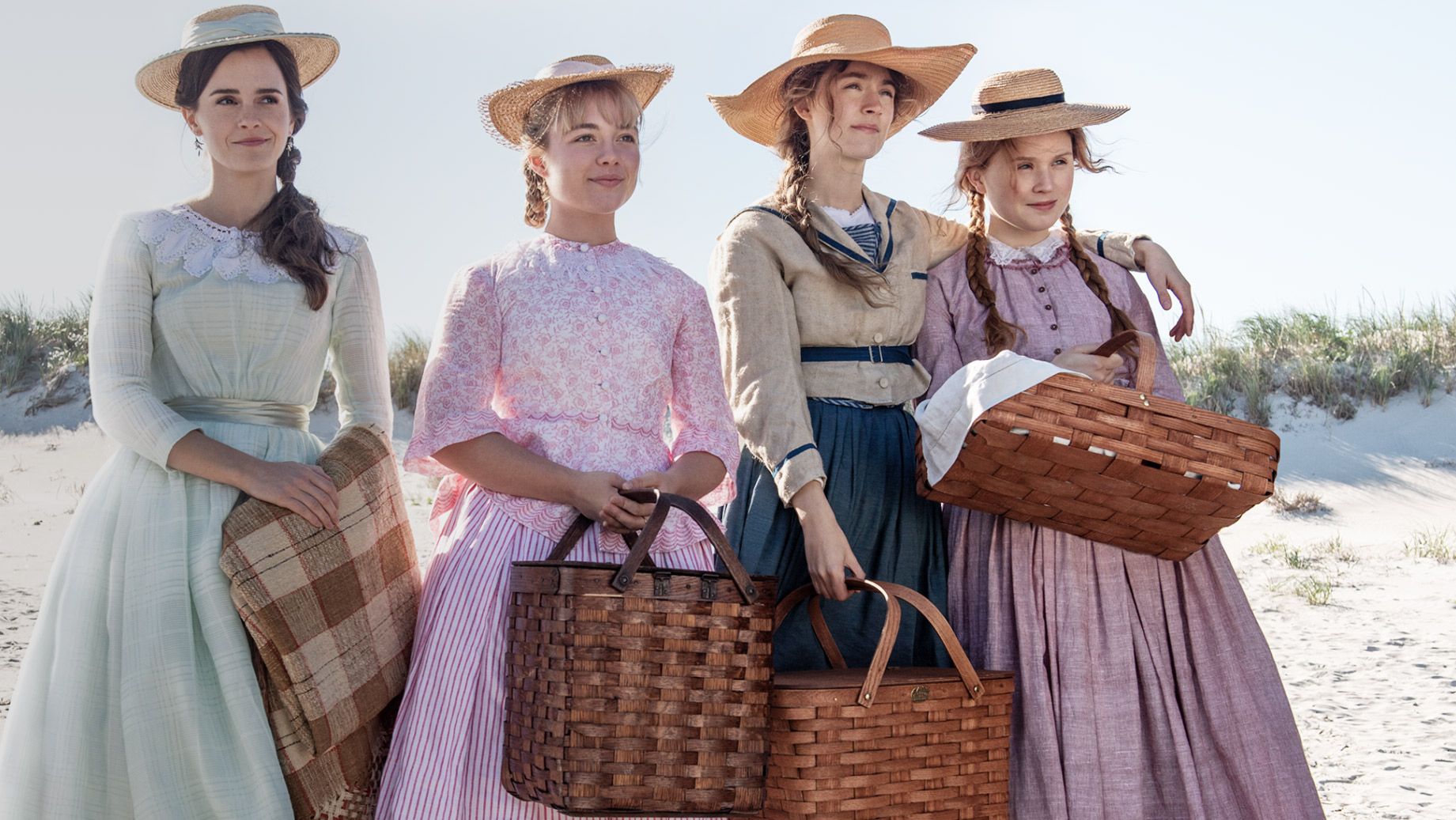 Writer Jo March reflects on her and her three sisters' lives in this new adaptation of Louisa May Alcott's classic novel.
When adapting a story as well known (and frequently remade) as Little Women, it helps immensely to have a director like Greta Gerwig at the helm. An actress before she took to directing, Gerwig has an innate and seemingly effortless understanding of her characters. She has only two solo projects to her name so far, 2017's Lady Bird and this, yet has managed to secure awards nominations and critical acclaim usually reserved for the likes of more veteran filmmakers. What Lady Bird and Little Women show is an intimate exploration of character; a delicate and subtle approach to investing the audience with the personalities that are on screen. Gerwig manages to smartly express each of her character's thoughts, motivations, crises and conflicts without being overt or crudely exaggerating them. It was expertly done in Lady Bird (which I can't recommend enough) and makes for a perfect fit in bringing the 'Little Women' to modern audiences. Through perfect casting, inspired adapting and excellent direction, Gerwig's Little Women is one of the last year's best films.
It hasn't been fondly received by all audiences, however, as some have voiced criticism of Gerwig's script. Unlike the book and other adaptations, this version of Little Women does not follow a linear chronology. Rather than start with the March sisters growing up together before showing them moving apart, Gerwig starts with them already disbanded, and flashes back-and-forth between the two times throughout the film. Rather than using text to signify this, Gerwig and cinematographer Yorick Le Saux opt to give the film two distinct lighting and colouring palettes. In the present, the sisters' world has a steely blue and grey aesthetic, whereas in the past it is presented with warm ambers and vivid colours. Sometimes these distinct looks can blend ever so slightly, or be less accentuated, which may have led to some of the frustration. The four main actresses also play their younger selves, who in the book are much younger than they appear on screen, which arguably doesn't help matters. For myself, however, I found this change to be critical to Gerwig's adaption of Alcott's work. Telling a narrative laced with flashbacks is tightrope filmmaking: too many and the picture starts to sag, losing a sense of momentum and becoming repetitive and tedious. Too few and the flashbacks feel frivolous, bordering on distracting. Little Women, to me, is perhaps one of the best examples of this type of storytelling. Each scene informs the next, regardless of its place in time, creating fascinating echoes and ripples that invigorates each characters' life story. It builds a picture of the four women beautifully, emulating the sense that one's personhood is defined by the choices and relationships we make with each other. It all feeds into Gerwig's understanding of her characters, and provides a fresh take on such a well-known tale.
Furthermore, while it does require a little suspension of disbelief, the choice to retain the four actresses as their younger selves is an obvious one with how great the cast is. Gerwig is unmistakably an actors' director, and she is given performance perfection by her four delightful leads. At the centre of the film is Saoirse Ronan's Jo March, the frustrated writer fraught with gender-defying aspirations that have resulted in loneliness, imposed out of a desire to not conform to a stereotyped female role. Ronan has proven herself as one of this generation's best actors, demonstrated in her previous partnership with Gerwig as the titular Lady Bird. She makes for a perfect Jo, fully capturing her passions, opinions and rightful anger with the 'norms' of her time. Equally as excellent is Florence Pugh as Amy March, who provides arguably the best contrast between the two timelines. Pugh captures the energetic spirit of the youngest sibling as past Amy, who manages to get away with being a bit bratty by just being downright funny and endearing. As the older Amy, however, Pugh gives her a deeply sympathetic edge; a woman who has tried her best to mature while feeling in the constant shadow of her over-achieving sister Jo. They are the shining pair of an incredible ensemble that features Emma Watson as Meg March, Eliza Scanlen as Beth March, Timothée Chalamet as Laurie, Chris Cooper as Mr Lawrence and Meryl Streep as Aunt March. They are all stellar, playing off of each other perfectly and all with as keen an insight as the last. Each actor is also supported by the fantastic dialogue in Gerwig's script, which manages to make Alcott's writing feel modern and quirkily humorous at times, without losing the nostalgic feel of a period drama. Through the script and cast, the themes and messages of Alcott's novel shine in a refreshed and totally engaging way.
Beautifully scored by Alexandre Desplat and expertly edited by Nick Houy, with utterly stunning production design and Academy Award-winning costume design by Jacqueline Durran, Little Women is, simply put, one of last year's most well-made films. It achieves everything it sets out to do, decorating a beloved story with a modern twist that only helps to highlight the timeless themes and beloved characters of Alcott's seminal work. With an impeccable cast, nuanced direction and an intelligently developed script, Little Women is the very definition of a 'modern classic'.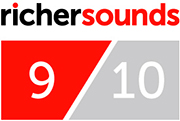 Author: Tom, Chelsea store