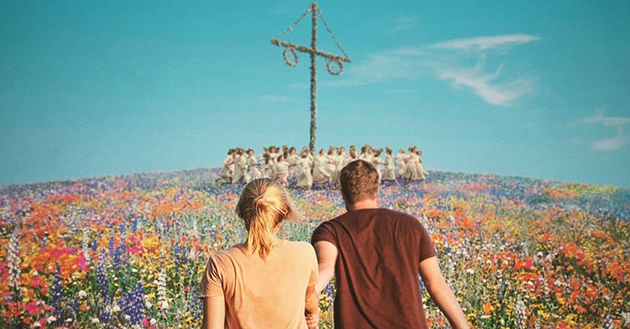 Widely regarded as one of the best horror films of recent years Hereditary marked Ari Aster's arrival onto cinema screens with a bang last year, it's fair to say then that his folk horror follow up Midsommar is one of 2019's most anticipated horror films…
Having suffered a terrible tragedy Dani (Florence Pugh) seeks the consolation of her terrible boyfriend, Christian (Jack Reynor). Feeling bad that Dani has discovered a hitherto secret 'boys trip' to a Swedish folk festival, Christian invites Dani along and, to the dismay of all his friends, she agrees to join the trip. However once they get to Sweden, the festival is not all that it seemed.
From the outset it feels like we have something special on our hands, as the film looks absolutely incredible. It's not often that genre films look as good as this one. The cinematography is nothing short of beautiful. Stunning Hungarian landscapes stand in for Sweden and it's the use of this fantastic location that invokes a sense of isolation that you immediately share with the characters.
The young cast handle themselves remarkably well, but it is really Florence Pugh that steals the show. Her portrayal of a grieving young woman is fantastic and is yet another performance that marks her out as one of the finest young acting talents working today. That being said, when the supporting cast includes Jack Reynor and Will Poulter you can't really go too far wrong and none of the cast let the side down.
Atmosphere is key in any effective horror and Midsommar has it in spades. There is a sense of dread that permeates the film from the harrowing opening all the through to the insane finale. This feels all the more impressive when you consider the film is shot entirely in daylight and never once relies on cheap jump scares to make the audience feel uncomfortable. What it lacks in jumps scares though it makes up in gore and whilst it is used sparingly, it is certainly extreme. This film is not for the faint of the heart.
However bleak the film gets, there is a vein of black comedy that runs through proceedings. Whilst these elements do land pretty well, it's difficult to argue that this doesn't break the atmosphere and at times takes you out of the film a little. That being said, it's a bold juxtaposition and certainly shows that Aster is game for mixing things up with only his second feature.
Like it or loathe it (and some will certainly loathe it) it can't be argued that Midsommar will prove to be one of the year's most distinctive films and Ari Aster has once again proved himself to be an incredibly capable horror director with a vision all of his own.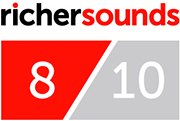 Author: Paul, Bath store