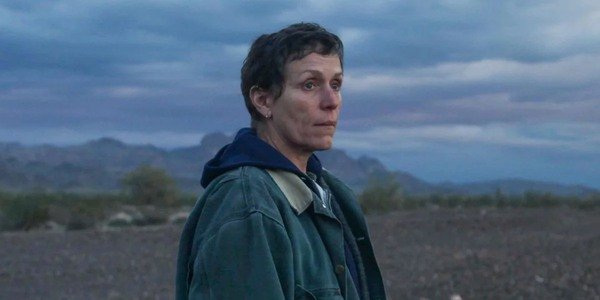 One of the silver linings of a year in lockdown is that new releases are skipping the cinema and becoming available to stream much earlier. Having already scooped up a bunch of Oscars and Golden Globes, is Nomadland worth streaming?
Directed by Chloe Zhao, Nomadland follows Fern (Frances McDormand), a woman who has lost the things most important to her, and the journey of finding her place in the modern nomadic community. We see Fern go between seasonal jobs while learning how to best live a van-dwelling life, and meet a whole array of fellow nomads who help Fern find her way.
You cannot question McDormand's worthiness of the Best Actress award at the Oscars. Fern's vulnerability feels so real and raw. Most notably the grief she feels for her former life which she lost when her husband died which underpins everything. Watching Fern's character grow as she embraces her nomadic life draws you in and has you feeling every emotion as she faces challenges along the way. This film definitely makes you feel empathy – you feel the pain that Fern feels, but you never pity her, you have learned the resilience she has.
The film is beautifully shot. We get to enjoy the striking vistas of America's prairie lands and deserts which are landscapes of the USA we are not necessarily used to seeing on our screens. It's enough to make anyone want to take a road trip in their very own van – once we can travel again of course!
While not a documentary, Zhao's decision to use real members of the nomadic community instead of actors brings authenticity to the film and shows how this community supports each other while also living their independent lives. They teach us that to really be free and live life to the fullest, sometimes we need to leave things that bind us to one place.
In line with Chloe Zhao's acceptance speech at the Academy Awards, the quote "People at birth are inherently good" is evidenced in this film. At a time where the world seems to be in turmoil, Nomadland is a poignant and powerful reminder that goodness can be found in the people around us and that we can find that goodness in ourselves too.
While some may criticise the slow pace of the film, Nomadland is a beautiful and meditative film. It is realistic and authentic. If you want to understand what "home is where the heart is" truly means, then you might just learn that from Nomadland – streaming now on Disney+.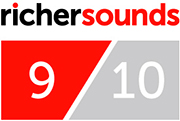 Author: Marianne, Customer Services