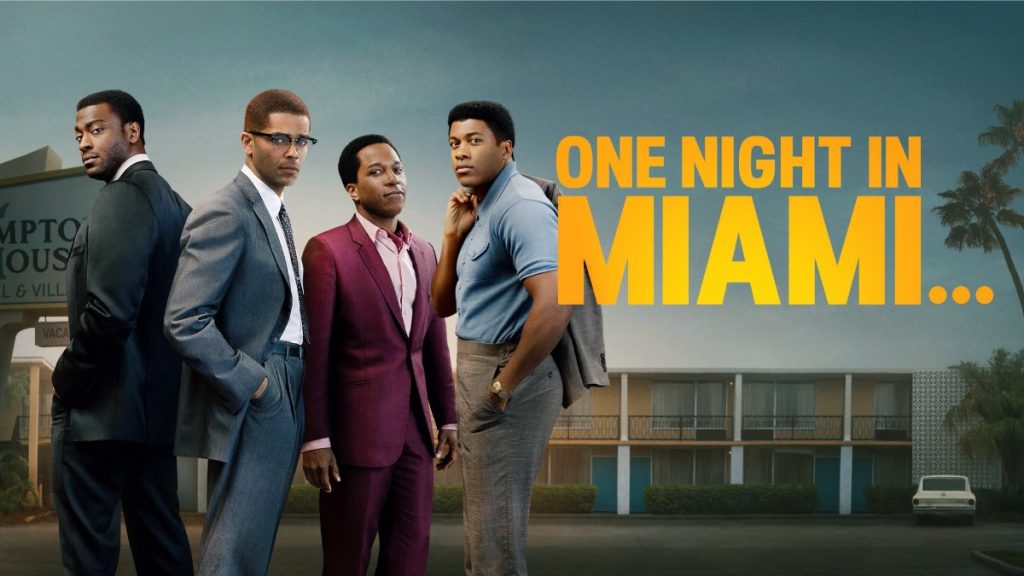 Based on the play of the same name by Kemp Powers (who also has screenwriter credit here) 'One Night in Miami…' is the fictional account of an actual meeting between four black icons, Sam Cooke (Leslie Odom Jnr), Cassius Clay (Eli Goree), Malcolm X (Kingsley Ben-Adir) and Jim Brown (Aldiss Hodge). As they spend a night together in a motel celebrating Clay's victory over Sonny Liston, the conversation quickly moves to the state of Civil Rights in the US and what role they feel they should be playing.
Fictional or not, this is powerful material and the calibre of the writing here is superb. Powers never overplays his hand and the script resists the urge to veer into melodrama. The grounded approach makes the conversation utterly believable and as you might expect from a theatrical adaptation, the dialogue is one of the film's strengths. The flipside though is that the film does feel a little dense in places.
Performances are strong throughout and although Lesley Odom Jnr has walked away with an Oscar nomination, that really shouldn't detract from the excellent work by the rest of the cast. Aldiss Hodge once again proves his star is on the rise with a superb turn as NFL star Jim Brown and both Eli Goree and Kingsley Ben-Adir are great as Cassius Clay and Malcolm X.
Theatre and film though are two very different mediums and whilst it's undoubtedly a strong debut from director Regina King visually the film can feel a little static and lifeless, characters seem to be occupying the exact spot they would occupy on stage and you never quite shake the feeling that you are watching a filmed theatrical production rather than a motion picture, it may seem like nit picking but it's a difficult feeling to shake off and is somewhat of distraction once noticed.
That being said when the action moves away from the motel room, the set pieces are certainly entertaining, the boxing scenes are well handled and the film's musical finale is undoubtedly a highlight. It's certainly accomplished enough to show a lot of potential in Regina King as a director and we should be looking forward to whatever comes next from her.
The dialogue-heavy nature of the film won't be to everyone's taste but if you stick with it, the film builds to a powerful emotional crescendo. Even based on the strength of the dialogue and performances alone, it's well worth your time.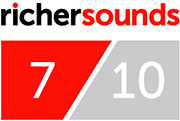 Author: Paul, Bath store