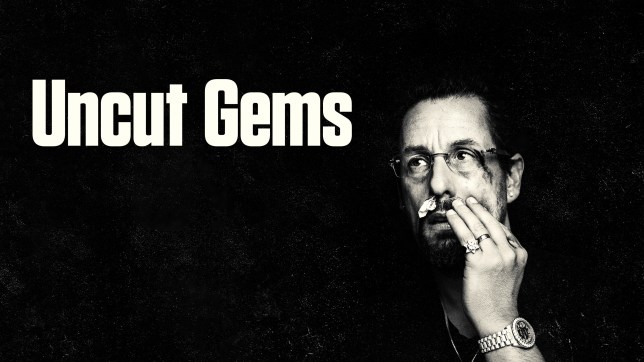 Howard Ratner (Adam Sandler) is an unscrupulous jeweller who stops at nothing to find his next big score. Desperate for a big gambling win to clear his debts, he makes a series of increasingly bad decisions and his plans start to unravel, attracting the attentions of some dangerous creditors.
Highly anticipated as a rare example of a good Adam Sandler film, it would be remiss not to remember that this is the latest film from young directors Josh and Benny Safdie and the follow up to their brilliant thriller Good Time.
Adam Sandler is brilliant here, have no doubt about that, his portrayal of a less than honourable New York City jeweller is fantastic. He's a character that you should dislike from the outset) constantly robbing Peter to pay Paul and generally making stupid greedy decisions all the way through) but Sandler imbues in him such charm you can't help but want him to succeed. Quite what the Academy were thinking when he wasn't Oscar nominated for this performance remains to be seen.
It's not just Sandler that shines though, excellent support comes from Lakeith Stanfield and first time actress Julia Fox, who absolutely nail their respective roles, expect to see a lot more of Fox on the big screen in the upcoming months as this could be a breakout role for the young actress.
Be warned though. Uncut Gems is not a film for the faint of heart, it's an intense and at times physically stressful film to watch and this is one of the film's greatest strengths. It is hard to remember a more gripping thriller in recent years – it picks you up in the opening scenes and the pace doesn't relent until the very end.
The sound design plays a large part in this as there is always something going on in the background that will put you on edge, the background clattering noise of particular scenes is given more prominence than you would expect and this really adds a sense of urgency and tension to the film.
A more confidently directed film will be hard to find and this is certainly something of a breath of fresh air with Hollywood seemingly becoming more risk adverse with mid budget films year on year. The jarring sound design and breakneck pace won't be for everyone but make no mistake, this will be one of the best films released this year and is an incredible piece of work that will stand the test of the time, like the gem of the title, nigh on flawless.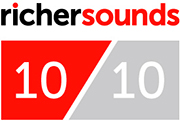 Author: Paul, Bath store