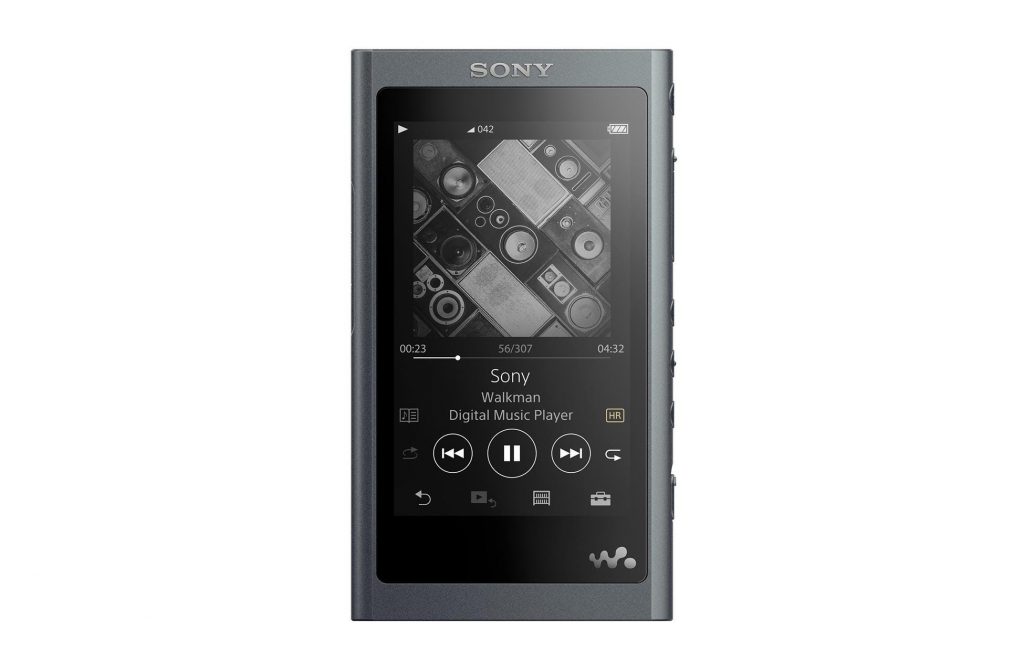 Sony have been in the portable music game for longer than any company in existence. They started back in 1979 with the original Sony Walkman TPS-L2 portable cassette player, and continuing that trend all the way up to today with their series of Digital Walkmans. So let's talk about how Sony do when it comes to keeping the fire strong with their portable audio.
Let's start with size. Small in stature the Sony NWA55 can fit into anything. I'm talking bags, I'm talking purses, and more importantly I'm talking ridiculously tight pockets! This means that if you're a workout gym addict in your slim fit joggers, or just a hipster with the tightest skinny jeans you'll have no issue with taking it with you. Being so small you might worry that it's going to get damaged fairly easy, but that isn't the case. Constructed from a rigid milled aluminium frame it's not only a robust and hardy handheld but the design also helps with reducing distortion.
Speaking of small, whilst it may be undersized that doesn't cross over into the actual sound and secondary abilities of the unit.
Of course its Hi-Res so you have DSEE HX (Digital Sound Enhancement Engine) to upscale multiple file types to a much higher quality than they actually contain. This means that if you have MP3, ACC, ATRAC and WMA files, you can expect those compressed monstrosities to vastly improve. Meridian's MQA (Master Quality audio) compatibility is also included so you can utilise the small storage needed to listen to studio master quality files, and I'd be remiss if I didn't mention that it can also play DSD FLAC and WAV.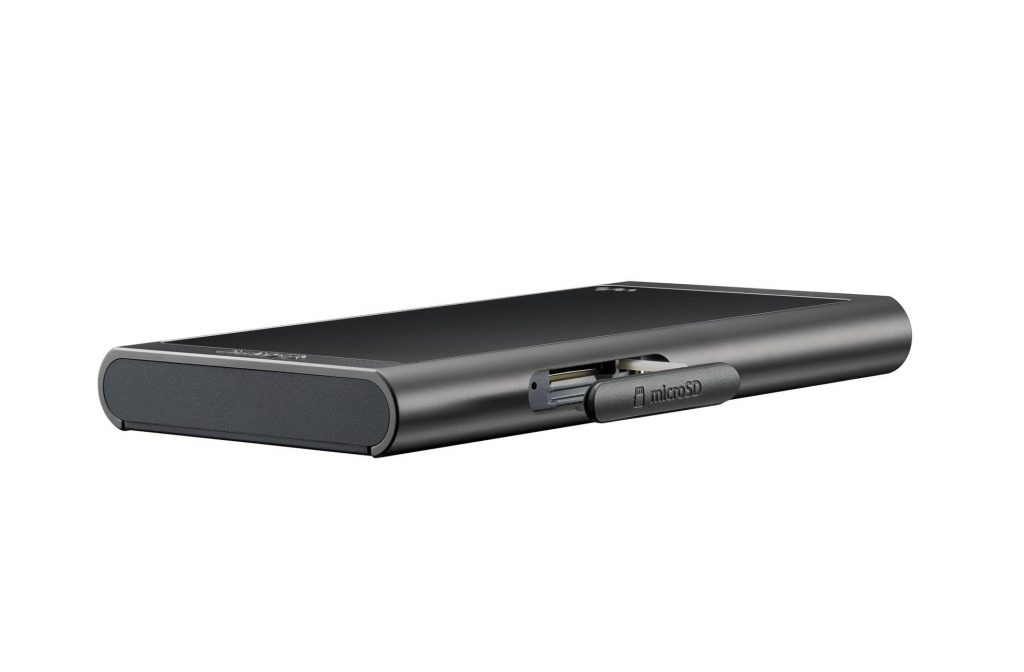 So what else does this mini have to offer us? Well how about S-Master HX low distortion amp that's optimised entirely for playing Hi-Res better, it's a pretty nice feature. There's multiple DAC functionality as well with it being able to connect into a computer via USB to improve that audio, and also being able to us Sony LDAC technology to send out some serious tuneage via Bluetooth to your headphones. Still on the subject of Bluetooth the NWA55 also has Bluetooth input, so if you want to improve your phone's output you can connect it wirelessly and utilise all of the Sony's delightful upscaling.
Battery life is pretty insane with 45 hours of playback! Honestly though if you want it to last that long then you should probably put it into battery saver mode.
Now onto space. The NWA comes with an inbuilt 16GB of storage (please be aware that 16GB of storage will also include space for any operating systems so you may lose about 2GB) but you can slap an SD card in it so you could get anywhere up to 1TB of storage if your heart so desired.
So what else should I talk about? Pointless question you're not reading this live.
I'll finish by saying that the Sony NWA55 is a solid tiny Hi-Res player that sounds real good whilst playing the synth samples that I made on some basic backyard Akai MPC apps I got for my phone…and I guess it'll probably sound good with real music as well.
Learn more about the Sony NWA55 Portable High Resolution Audio Player.
Author: Hal, Plymouth store