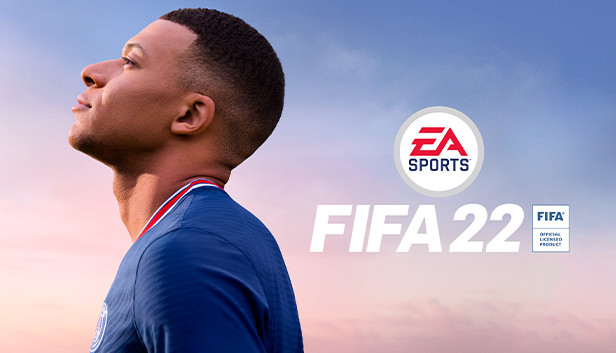 The FIFA video game series, along with many of EA's sports titles, are often criticised for simply re-branding the same product every year. Will FIFA 22 deliver the improvements that were promised?
Football has provided much needed entertainment and distraction in recent times. From watching England's national side reach the final of the European tournament, to witnessing Cristiano's return to the Premier League; the sport has provided us with some monumental moments of late. For many, the dream of becoming a professional footballer is a distant memory. Fortunately anyone with a decent pair of thumbs can still live out their fantasy via games such as FIFA. We say games, but really there has only been one virtual football king for a long time now, and the less said about Konami's recent offering the better…
There are countless game modes on FIFA 22, such as Career Mode, Seasons and Ultimate team. Alongside these classic modes there are also some new additions via Volta, such as dodgeball and foot tennis. No matter how you choose to play FIFA 22, the realism is second to none. Players movements are more realistic, on and off the ball, with more emphasis on build up play and passing than witnessed previously. Five star skill moves, pace and dribbling are still important, but less crucial. Gone are the days of Adama and Saint-Maximan running rings around your slow centre-backs, as long as you can utilise the vast improvements made to defending. Goalkeepers have also had a huge overhaul, with many new animations added. Those who played the game before it's update, will have noticed reserve goalkeepers performing like prime David Seaman, but thankfully this has since been addressed. Finesse shots from outside the box were also tweaked since release, as it was too easy to curl one into the far corner like Insigne. All in all, the gameplay is more balanced, more true to life but above all, much more enjoyable. There is more tension, and lower score lines due to the difficulty to create chances. Losing a game 6-5 was commonplace on last year's title, but FIFA 22 is no where near as much of a goal-fest.
Some of the biggest switch ups this year have affected Ultimate Team, FIFA's most popular game mode. It is a mode that utilises "loot boxes" in the form of packs (not too dissimilar to Pokemon cards). These can be earned by simply playing the game, or by paying real life money. After being in the spotlight for encouraging gambling habits in young players, they introduced preview packs, instead giving an option to check the contents before purchasing. Other changes relate to the rewards structure, as well as how the divisions and seasons play out; meaning this year you are rewarded for a steady grind, instead of needing a certain amount of wins during a short window. Career mode has also been given a lick of paint, but even with the added capability of creating your own club, badge, stadium and kit, the mode is becoming increasingly stale.
One of the main reasons so many play the most recent version of FIFA, actually comes down to the player ratings. Each year, every player is evaluated to give a more accurate representation of their attributes. Dortmund fans will be glad to see Haalands well deserved boost to 88 overall, and they may also be pleased to see their ex-star Sancho's pace reduced dramatically. Mbappe and Ronaldo are still chasing Messi for the top spot, as Llorrente joins the all-green-stats club with an incredibly balanced card this year. Not only are the players more realistic, with some updated face scans, tattoos and haircuts, as always there are all the latest kits, balls, and boots. Strangely though, after FIFA's partnership with Serie A this year, they are missing official rights for Atalanta, Roma and Lazio, as well as many international teams such as Brazil (often due to Konami having exclusivity).
FIFA 22, as always is a game with incredible depth. You could spend the whole year playing, and still find a new way to have fun. We haven't even mentioned Pro Clubs yet, a mode which encourages you to create your own player and club. This year they included female pro's, but elsewhere you are limited to women's international teams. Other more subtle additions such as removing the ability to cancel certain skill moves, or adding the sprint boost, have also had a really positive impact on gameplay.
There will surely be plenty of controllers that are lost, due to the rage inducing quality of FIFA 22. At least this time round it will hopefully be due to genuine footballing moments, instead of ridiculous last-second winners…
To make the most of this game on next-gen consoles, pair it with a 4K OLED from Richer Sounds for unbeatable contrast and clarity.