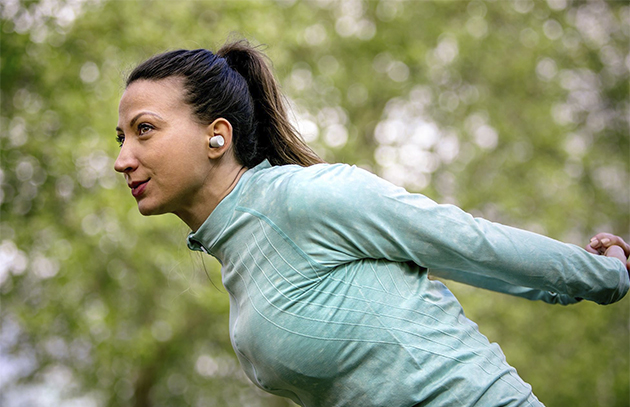 Cambridge Audio's Melomania 1 in-ear true-wireless earbuds have been winning plaudits from the audio and mainstream press alike.
What Hi-fi? commented "A truly exceptional pair of true wireless earbuds", Techradar said "'They certainly outperform the Apple AirPods… These wireless earbuds simply blew us away" and Trusted Reviews, who wrote "talented beyond their price… A remarkably accomplished and convincing listen." This is just a tiny sample of the many titles that have heaped praise and best buy logos on these stylish in-ears.
But, it's not just the press who love the Melomania 1 headphones.
We asked two award-winning musicians to give them a spin, and you can watch their reactions below.
James Morrison has topped the UK album charts and won a Brit award for Best British Male. He has performed with artists such as Jason Mraz and Nelly Furtado.
"I'll definitely, 100%, be using them a lot… the bottom end was solid, really fat, warm… and I can hear everything!"
Newton Faulkner is a double-platinum selling artist. His debut album, Hand Built by Robots, reached number one on the UK album charts, as did his third album, Write it on Your Skin. He has also starred in the musical, American Idiot, based on the songs of Green Day and in the 40th anniversary production of Jeff Wayne's War of the Worlds.
"The depth of the detail is amazing!… they're absolutely incredible!"
Do visit your local Richer Sounds store to check out Cambridge Audio's Melomania 1s for yourself.