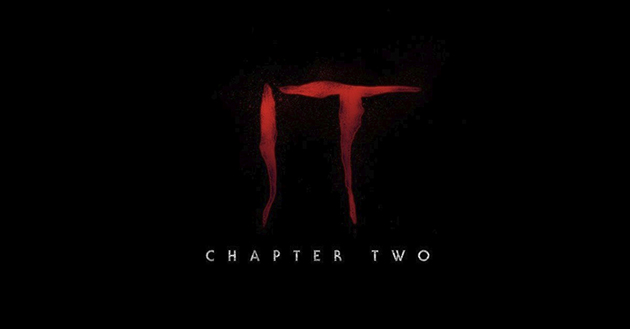 27 years after The Losers Club first defeated 'It', the murderous entity Pennywise the Clown returns to terrorise Derry, Maine once again. Now adults, most of the gang have left the town except for Mike (Isaiah Mustafa), the only one who truly remembers what happened when they were kids. After years of preparation, he recruits his friends to come back and finish 'It' for good, but their maturity may not be enough to save them from long-repressed fears.
In spite of its lengthy runtime, I genuinely didn't find It Chapter 2 to drag as much as some critics have felt. I believe that this common complaint comes from the film's rather lengthy and very episodic second act, a format that can make any film feel long. I don't mind this, provided that I care about the characters within each of these episodic scenes, and I genuinely do. The Losers Club was so well established in the first film and they are instantly reintroduced so wonderfully here that I wanted to spend more time with them, and the three-hours allowed for that. However, It Chapter 2 has a lot it wants to do and say, and where that first film managed the adaptation's themes and messages with consistent tact, the sequel thrashes with them. It's this erratic quality that makes writing a review feel inadequate – It Chapter 2 could be somebody's favourite sequel, favourite horror movie or even favourite movie of the year. It could also just as easily be someone else's biggest disappointment.
From its opening moments onwards, It Chapter 2 explores homophobia, Oedipus Complexes, sexual repression, depression, remission, ancient Native-American rituals, suicide, insanity, guilt, while also being expressively and knowingly goofy, playful, comedic, nostalgic… and both serious and humorous in equal measure when portraying a killer clown. While watching It Chapter 2, I realised that I enjoyed the first film so much for how it articulated its core trifecta of horror, humour and our (often dark) reality.
But the first film, perhaps aided in being through the prism of a youthful cast, was able to juggle these elements scene-to-scene without feeling discordant. This time around, those three points are bounced to and from in a moment, almost as if the film itself is scared to portray any one element consistently in any given scene. We are now looking through the eyes of adults, so surely one can't expect the film to treat this killer clown and his ghoulish apparitions too seriously, right? But, they're adults, so it also needs to approach the story's themes with seriousness and maturity. Then again, who wants to bog down a spooky clown horror too much with reality? One can see the filmmaker's dilemma.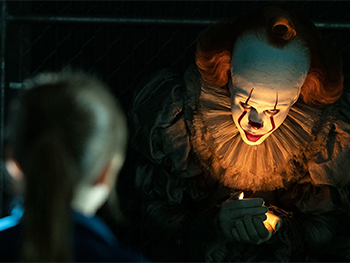 And here's where it gets difficult to review. Most of the drama, horror, comedy, or heart, is generally executed very well. They are simply spliced in such a way that many scenes are undercut in the confusion. The history of the horror genre has proven time and again that it and comedy operate on a razor edge that filmmakers can exploit to create something effervescent and lively. Evil Dead 2, Scream, The Cabin in the Woods, An American Werewolf in London and Get Out are but a few titles in a long list of movies made classic by their ability to intertwine genre. The manner in which It Chapter 2 is edited makes it seem as if the goal was to create a rollicking horror-epic that touches on some very serious themes, and it is going to be interesting to see how this film is perceived as it ages. As for my opinion, I simply struggle to deduce how I felt about it. My confusion could be called a negative, but that doesn't feel like a satisfying summary, either. Much of my perplexity stems from the fact that this is the film's final edit. Director Andy Muschietti and editor Jason Ballantine make some baffling choices of when to inject either a comedic moment or a comedic scene, and when these can play in the midst of legitimate real-world drama and/or heightened horror. Sometimes it works, and sometimes it feels like an uneasy mix between parody and dramatic exertion.
Something I can draw as more of a positive, and one that I have to include in the review, otherwise I am doing the film a disservice, is that It Chapter 2 demonstrates the most spot-on casting of an 'older' cast I have ever seen, and it benefits the film as a whole magnanimously. Every single Losers Club member has an uncanny resemblance to their youths – even the ones who have experienced the most physical change such as Ben (Jay Ryan), whose features are still incredibly alike despite age and weight loss. Once again, Bill Skarsgård continues his skilled redefinition of Pennywise after Tim Curry so famously portrayed the role in 1990, and he has most certainly cemented the villain as one of modern cinema's most memorable. With such a spirited cast, the film hangs together in spite of the tonal disparities. If I was able to put any kind of cap on this intriguing muddle of a movie, it would be that it made me think even more about how good direction and excellent performances are still at the behest of how an editor uses them. Like in most horror movies, both need the best cuts.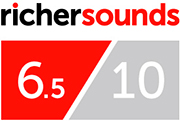 Author: Tom, Prestwich store