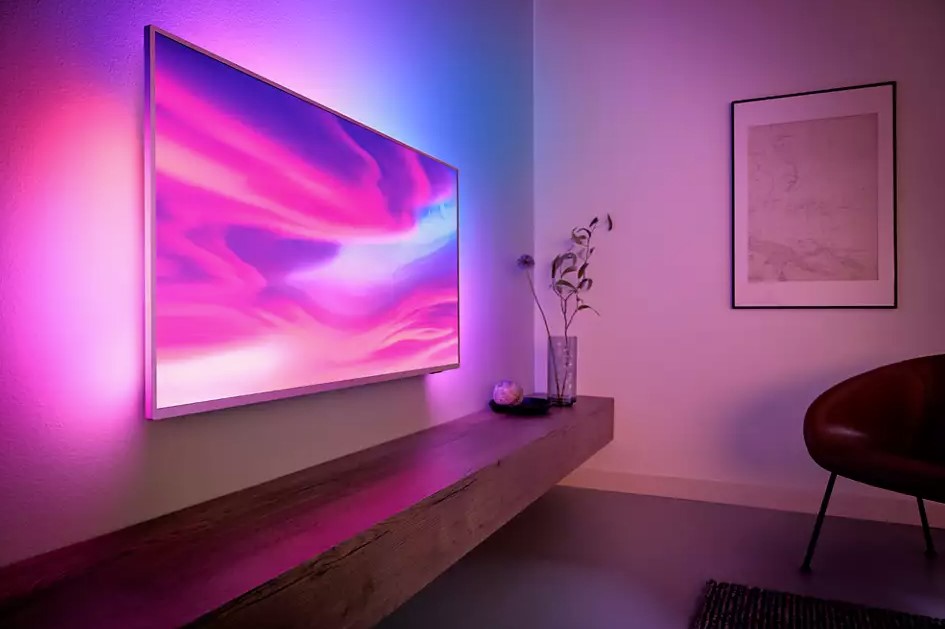 With most major television manufacturers running on 12-month product cycles, we're never too far away from seeing something touted as the 'next big thing', with new innovations popping up regularly. Whilst most of these technologies push boundaries and bring improvements for us all (think 4K panels for picture quality and Smart TV for virtually limitless access to content at the touch of a button), some will inevitably fall short and see their appeal quickly diminish (we're looking at you, 3D!).
One of the biggest, and certainly most popular innovations that we've seen in recent years is Philips Ambilight technology. The Dutch manufacturer is arguably most famous these days for its lightbulbs and medical equipment, and it's the former that they've utilised to fantastic effect alongside their excellent TV range.
A portmanteau of Ambient and Light (so now you know!), Ambilight combines an array of small bulbs that are built into the rear of compatible Philips television. Range-topping screens have Ambilight on three sides – along the top and along the left- and right-hand sides, and, when activated, these bulbs mirror the colours being displayed on screen and project the same colour from the bulbs onto the wall or area behind the television. So, when you're watching a game of football for example, the bulbs will predominantly be green, filling the room with a warm glow that draws you into the action on-screen, and making the whole experience more immersive.
Movies, in particular, are given a huge boost by Ambilight, with the surrounding light genuinely bringing you closer to the action, and making even large screens feel bigger again, maximising the sense of immersion and scale. Whether its full-blown action scenes or a live concert film, Ambilight just draws you in, and rather than being a distraction, the extra light focuses your attention on the screen.
Games are given similar treatment, from FIFA to Fortnite, you're right in the heart of the action. We hooked up a PS4 pro with our demo model and the verdict was unanimously positive. Our focus wasn't drawn from the screen to the light surrounding it, it never acted as a distraction, immersion was just kicked up another notch.
One of the neatest tricks Ambilight is capable of is compatibility with Philips range of Hue Smart bulbs. Compatible Philips Smart TVs can be linked into the very popular Hue range of lightbulbs, syncing the on-screen content to other colour Hue bulbs in the room, creating a bubble of light that can cover the entire room and does an unbelievable job of drawing you in.
It's probably worth noting that all Ambilight televisions have the option to switch the Ambilight bulbs off, but we've rarely found an instance when this is something we'd recommend to do, and what could easily fall into the category of 'gimmick' is actually very, very effective.
Even if you're not after a huge screen – Ambilight sets are available up to a whopping 75" – Philips have you covered, with Ambilight screens starting at 43" and filling in most sizes up to the aforementioned 75".
For every game-changing innovation that comes along in the tech sector these days, there's hundreds of ideas that just don't make the grade. Ambilight is, without doubt, one of the very best ideas that we've seen put into practise in recent years, and fully deserves the praise that's been heaped upon it. It's very much to Philips' credit that they've managed to combine the humble lightbulb and the slightly less humble television in a way that greatly increases the relative merit of both, adding a new dimension to games, movies, music and TV shows. Make no mistake – Ambilight is here to stay!
Click to shop our full range of Philips Ambilight TVs or alternatively give your local Richer Sounds store a call to discuss all your home cinema requirements.
Author: Chris, Liverpool store