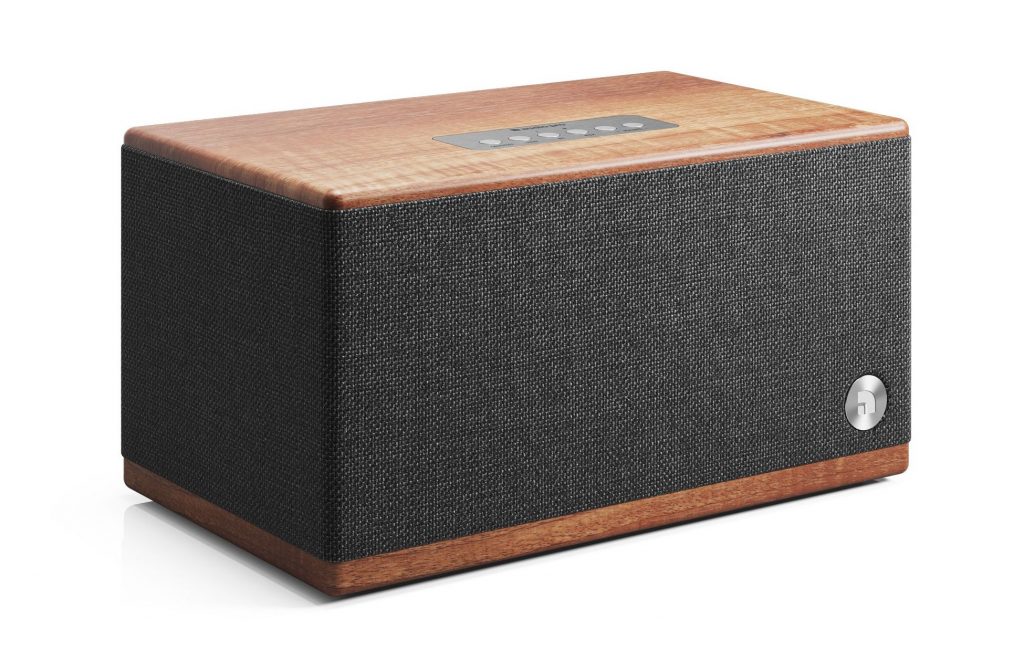 Having produced an award-winning and distinctively Scandinavian set of wireless speakers, Audio Pro have produced the equally stylish but somewhat stripped back BT5. In such a competitive part of the market, is there really room for ANOTHER Bluetooth speaker?
Yes, it's another Bluetooth speaker. You might be thinking about the ones you've bought over years, mismatched across different rooms, one still in the suitcase you bought for the beach. Or you might be looking across the dizzying range, afraid to push the button on one for fear of the choice. It's a fairly saturated part of the market, Bluetooth speakers are ubiquitous across electronics stores and online, some have snazzy lights, others promise THOUSANDS of watts, only to disappoint when the size of the driver and cabinet is the main factor in volume.
So why should you consider the Audio Pro BT5?
Well, for one, Audio Pro have long been a go-to choice across our stores for one. When sound quality and simple function is the driving factor, and you're not looking for bells and whistles, or something than can survive a two-storey drop – then they're a great choice.
The BT5 is in much the same vein as their previous entries, but with enough of a facelift to set it apart cosmetically from its peers.
With a choice of walnut, driftwood (nicer than it sounds, unless you like the rugged imagery) and a simple black finish all encasing the grey fabric grille – you have enough choices to fit into most decor choices, not that it's particularly intrusive anyway.
It's NOT part of the portable entries that Audio Pro are known for. This is a mains powered speaker, so you may want to look at the T3+, Sonos Roam or JBL Boombox if you're looking for a travelling companion.
The strip back of features continues as well. Despite its mains powered nature, it also doesn't fit into Audio Pro's own multiroom system, and doesn't allow for any connections to itself except for Bluetooth (of course) and an aux cable connection to devices lacking Bluetooth. This is all in the name of a greater cause though – sound quality.
The BT5 manages to stay balanced and for the most part, accurate, to whatever you throw at it. It's happy bopping along to Miley Cyrus' Midnight Blues, keeping her husky tones nicely separated from the poppy backing track, guitar picks and synths remaining clear but not jumbling up the track.
Switch over to Big Boi's track, Kill Jill, and it still manages to handle the bass without too much struggle, the respectable 10cm woofer managing to deal with the frequencies admirably for its size.
Pop more complex classical arrangements at it however and it will start to jumble up a little, as with most mono-mix speakers.
Talk radio however is a simple task for it, keeping the voices clear and projecting well into the room, great for cutting through kitchen clattering and background noise.
With Black Friday and Christmas fast approaching, the speaker is angling itself to be wildly popular – both for gifts to others, and for treating yourself (yes, you deserve it) – so why not beat the rush and get your hands on one before they're all gone?
Learn more about the Audio Pro BT5 speaker.
Author: Tom, Cardiff store