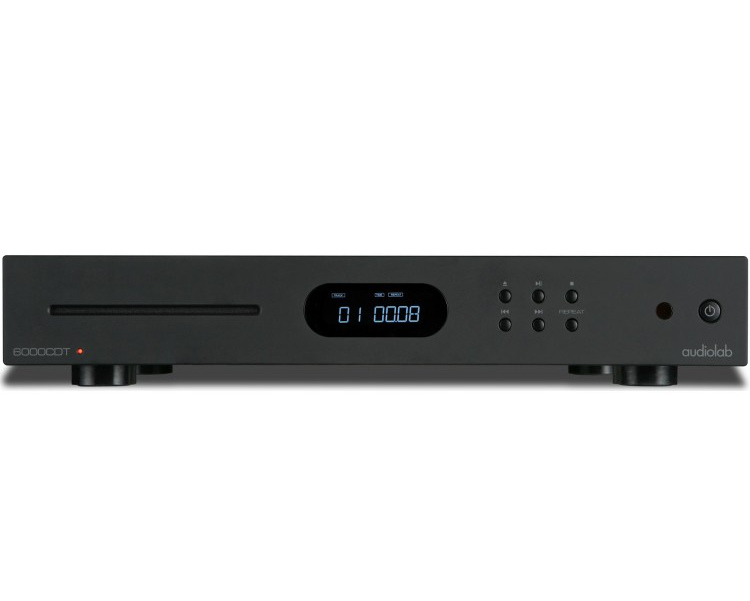 With the popularity of music streaming services such as Spotify and Apple Music, it seems that the way we listen to music is done via some magical internet connection and that's basically it. Some of you may have listened to music this way for what seems like your entire life. It's simple, effective and easy to get hold of, but what if you want something a bit better and dare I say it, nostalgic? A CD player perhaps? Well, I would say look no further, but this isn't your standard CD player. This is a separate CD transport from Audiolab called the 6000CDT…

Now let's get down to business – I guess the first thing to mention is the actual transport part. There's no DAC inside this so you'll need to hook it up to an external DAC (digital to analogue converter), or plug it straight into a digital input on an amp. There's no analogue connections here. Just one optical and one coaxial – that's it. Pretty straightforward and a breeze to set-up. Before I test this out I must mention the build quality – simply put, because it's superb. There's plenty of weight for just a transport and it feels robust and strong, but at the same time giving off a minimalistic and elegant vibe. The fantastic OLED displayed is crystal clear and gives it a nice touch. So what's the point in a transport that looks the part, but sounds so very meh. Well luckily there's no issues with that either.
I'm using the award-winning Cambridge CXA60 as my amp and using the in-built DACs inside. We use this as our demonstration amp in the store so it's good to compare it to others I've heard using this. As I put various CDs through the 6000CDT, it becomes quite apparent that this is going to handle anything I throw at it. Johnny Cash? Check. R.E.M? Check. Even something a little bit different, such as the Dropkick Murphys, sounds fantastic. It's a very warm sound with deceptively high energy when it's needed. There doesn't seem to be any complaints from me and I seem to be enjoying every last second of it. One last thing I thought I'd try though, is to see how it does with a scratched and battered CD. Audiolab have made a big deal about its ability to reduce disc-reading failures and play damaged or scratched CDs. And to be fair to them, they're right to bang the drum. It's error correction is definitely better than most players I've heard and for this money, it's just a fantastic buy.
If you want to hear what it's like for yourself, then pop into your local Richer Sounds for a demo. Just remember to bring your CDs!
Click here to learn more about the Audiolab 6000CDT CD player
Author: Bradley, Plymouth store