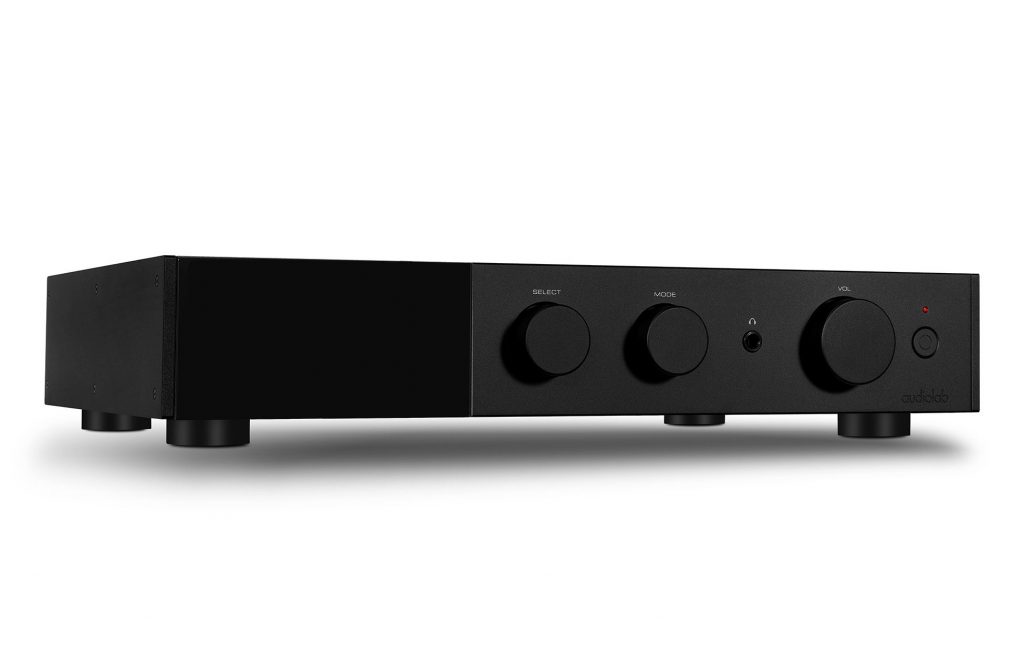 Audiolab is nothing if not a stalwart of British Hi-Fi. With What Hi-fi? choosing to use their entry level 6000A amplifier as a benchmark to measure new releases against for several years, the 9000A is literally being measured against its own success. However, will this considerably more expensive model (all £1999 of it) manage to impress?
The Audiolab 9000A, like the 6000 series, is following an ongoing trend with Audiolab and also competitors, Cyrus, to keep the chassis of their units looking as they did (roughly) in the 80's. With that said, I'm a massive proponent of the term 'Good sound doesn't age' when dealing with older, typically higher end equipment. But I still want my new toys to sound better.
Out of the box, these same clean lines and muted matte finish belie the same sense of style that the brand has run with for decades, understated, refined. The nice modern addition of a display screen that can show you digital VTUs, incoming signal resolution for the digitally minded listener, or volume, and finally just blank/off, leaves you in no doubt that you're dealing with a 21st century piece of kit.
You're treated for inputs, with RCA, XLR, Coax, Optical and USB B all making a show as well as Bluetooth (yes, full 5.0, aptxHD and everything) for wireless, there's no current source you can't reasonably take advantage of – including its own built-in phono stage.
Another feature I'm particularly a fan of, allowing the 9000A to remain as a flexible and agile integrated amp at this price, is the ability to split it from integrated into pre and/or power. This is great if you end up using this as the muscle for a dedicated streamer/preamp like the Cambridge CXN V2.
Now you COULD use this as the dedicated preamp when paired with a really gutsy power amp, or simply to tailor the sound, but if you're relying on it for the pre section and leading with vinyl, you may find the phono stage a tiny but lacking, just lacking the body of the amp overall. With that said, not quite measuring up to such an impressive amp, when it's only a small part of the machine isn't a dealbreaker.
As you may have guessed, this was trialled with the Cambridge CXN V2 as a streaming input, mainly to duke it out with the onboard DAC and Bluetooth streaming in the 9000A. We also paired it with a Dual CS418 turntable – sensibly mid ranged to test out the phono stage and see if the amp's own one can improve upon it. Place it with some Bowers 603 S2 speakers and we're away.
First off, the amp's power output is impressive. 100w at this price point will almost always improve upon something like 100w in a Yamaha RS202D (around £250) and rightly so. However, the guts on the 9000A are seriously impressive, keeping the 603's nicely in control, stopping their want to be too bombastic but still letting them be the energetic speakers they're intended to be.
The phono stage IS better than the Dual's own one, but not by a country mile, to use the technical term. You can always upgrade the phono stage to a better offboard version – but there's other integrated amps that might suit you better if you're vinyl led.
It keeps pace surprisingly well digitally, benefitting from Audiolab's refined, detail-led approach when paired with the fantastic CXN, making digital listening a genuine pleasure. It's not necessarily worse when using digital inputs from the CXN, but it's a very different, flatter sound than the dedicated streamer, showing the digital inputs are more suited to CD transports, lower end streamers (maybe even an old Audiolab 6000N if you can find one) and maybe a TV.
For those without dedicated streaming, the Bluetooth is very impressive, especially if the source device ALSO has aptxHD compatibility – possibly meaning those more physical media led can forgo the expense of another box.
Overall, the 9000A offers a fantastic experience that falls slightly outside of the super-integrated territory (and almost out of the price point too), instead leaving you with a great, agile amplifier equipped to deal with nearly anything you can throw at it – or hopefully simply connect to it. To hear it for yourself, why not speak to your local Richer Sounds?
Author: Tom, Cardiff Store