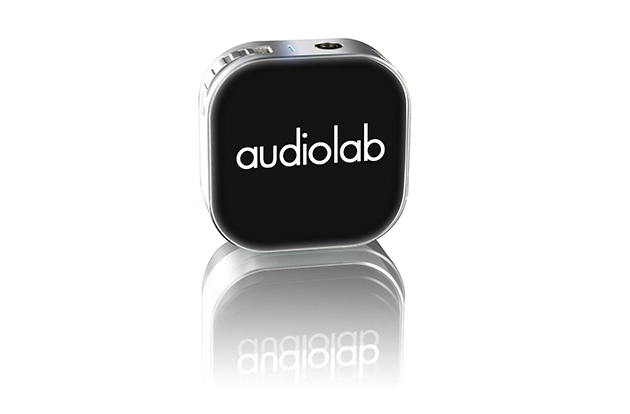 Audiolab's newest DAC packs a big punch from a little package.
Headphones… everywhere aren't they? Free with your mobile phone, available at petrols stations, they just seem to be available anywhere you go. With music on the go becoming the norm, that's probably why. But what if you wanted sound that's a lot better than what your mobile phone and headphones can provide? You want good quality music on the go but you're being held back by the stream on your smartphone. Well why not add what I have in the palm of my hand today? A tiny Audiolab M-DAC Nano.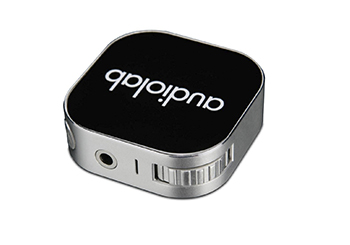 In our stores, we've seen a rise in the number of portable DACs available and they seem to be getting better all the time. But this isn't just any portable DAC, this is a Bluetooth-enabled wireless DAC and one from the award-winning series from Audiolab to boot. I'm expecting big things from something as diminutive in stature as the Nano. Though it's size of 44 x 44 x 14mm seems like it won't produce much, I'm fairly confident that what's inside will be more than adequate to give an instant upgrade to your digital music. So let's see how it goes…
First of all I need to charge this up, which couldn't be simpler due to its wireless charging option. This should give you a good 8 hours of battery life; good for that winter break away to New York, or the trip to other side of the country to see your relatives you maybe haven't seen since last Christmas. But for now, hooking it up to a pair of over-ear Sennheiser Momentum headphones in the store will do just fine. I used this pair of headphones to see how it handles something bigger than the standard in-ear buds you get everywhere. Now, I mentioned earlier on I was expecting big things and suffice to say, Audiolab have delivered just that.
The upsampling is superb and the depth it gives to 16-bit files is outstanding. There's more vibrancy and dynamics to music that I'd usually listen to on the go. Now obviously if you're already listening to High-Res audio from your portable device, you're probably already hearing a lot of improvement in the depth and clarity in your music. But if, like a lot of people, you listen to to the standard Spotify, there's definitely a sonic improvement that far outweighs the price of the Nano. It's a superb little piece of hi-fi on the go that will provide an outstanding upgrade to your music. There's even the option to plug in your headphones and use it as a headphone amplifier. This, just like the DAC part, works surprisingly well and gave a solid volume boost to any pair of headphones I plugged in.
It really is a little treat for the ears so if you want to listen to it for yourself, call or pop in to your local Richer Sounds for a demonstration today.
Click here to learn more about the Audiolab M-DAC Nano
Author: Bradley, Plymouth store