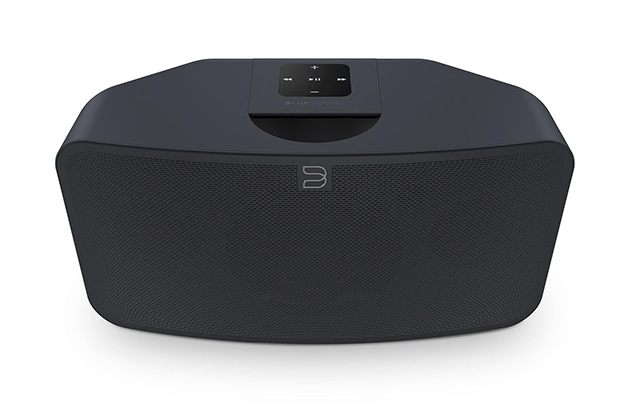 It used to be that you needed a stack of hi-fi separates and a pair of boxy speakers to get a great quality sound. However, phones aren't the only things getting smaller… speakers have too.
Now there are a range of impressively loud standalone speakers which barely take up more room than a large lunchbox. In fact, it's an incredibly competitive industry and now we have another option trying to grab everyone's attention. Bluesound have launched their new Pulse Mini 2i and are hoping they've come up with something that really stands out. Let's jump into it and find out more…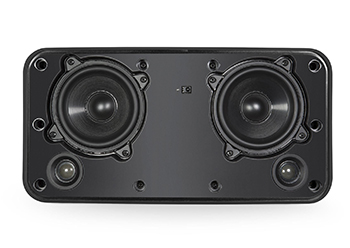 The Pulse Mini is the middle speaker in the Bluesound 2i range. It's a medium sized speaker with a stereo output thanks to two bass drivers and two tweeters. Bluesound are also keen to emphasise their dual acoustic chamber design providing a size-defying performance. The actual unit itself has plenty of clean lines and smooth corners with a range of buttons on the top to control playback. Available in both a matte black and white finish, it's a neat size for a small lounge or large bedroom. On the rear of the unit is an ethernet port, USB type A, headphone output and a combination toslink opitical/3.5mm analogue input. It's a wide array of connectivity and should enable you to plug in most things you might want.
The real party piece of the 2i range by Bluesound is the support for 24-bit Hi-Res audio playback. The Mini 2i is no different with support for FLAC, MQA (Master Quality Audio) and other lossless formats to enable you to get the most out of your music collection. By taking more samples of sound Hi-Res audio provides more nuance and detail to your favourite music and isn't something you normally see at this price point. One of the benefits of modern devices is their wireless nature, the Pulse Mini 2i is no different with both internet connectivity and Bluetooth 5.0 included. Over Bluetooth there is even support for aptX HD which enables better-than-CD quality audio playback. However, to get the best possible audio quality you need to use Bluesound's BluOS application. This is available on a wide range of platforms in addition to mobile devices and provides most of your control options for all enabled devices. Over Wi-Fi there is support for Hi-Res music streaming services such as Tidal and Qobuz as well as more traditional rivals like Spotify and Deezer. Internet radio is also catered for via TuneIn and iHeartradio. Altogether, most services are provided here and there is an incoming update to add Apple's Airplay 2 and Amazon Alexa support too.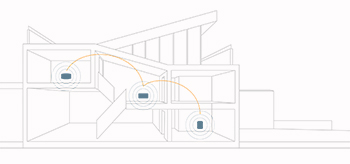 Additionally, if you simply want to add some extra quality or boost the coverage of your Mini unit, there is the option to pair a second unit. This will give a stereo sound like a traditional pair of loudspeakers and from our experience is a nice upgrade if you're in the market to improve your existing system.
We sat down to test the speaker in our demo room to see what it could do. First we decided to test the Bluetooth compatibility by playing back a Hi-Res track from a mobile device. We tried out the Royal Blood album How Did We Get So Dark? to see what the speaker was capable of. We were certainly impressed with the bass response of the unit which packed a punch for smaller speaker. We can't see volume being an issue in most spaces this is designed for. The detail was fantastic and really made us appreciate what a difference Hi-Res audio makes; little extra details and echoes giving the sound a much larger performance and lifelike quality.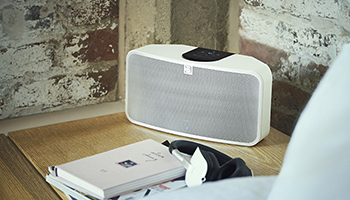 The impression we were left with after our test sessions was one of satisfaction. We love to see units trying different things coming to market and choice always makes lives easier. The support for Hi-Res audio is the biggest plus for us in store as it does make a big difference to sound quality. However, we were also impressed with the quality of the BluOS app which made setup and playback incredibly easy no matter the source.
To find out if the Pulse Mini 2i is the right speaker for you, call or pop down to your local Richer Sounds store today to arrange a demo.
Click here to learn more about the Bluesound Pulse Mini 2i
Author: Robert, Brighton store