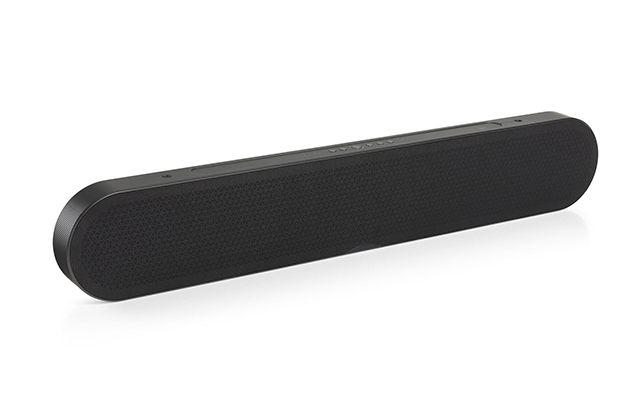 DALI delivers big sound in a sleek bar with the KATCH ONE.
Everyone is familiar with the situation – TVs are getting thinner and thinner and, unfortunately, so are their sound performance. Thus improving the TV audio by adding an external soundbar is the go-to idea. The majority of available bars are a pretty standard shape and size; usually black, usually long, and in some cases a bit ugly.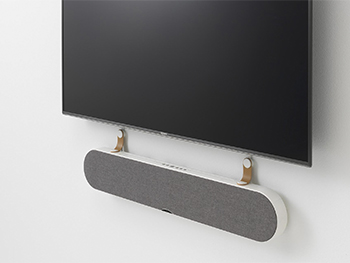 Thankfully, Danish audiophiles DALI have taken a whole new approach and realised the KATCH ONE soundbar at the Munich High End show this year. The KATCH ONE bar promises big sound from a small package and combines big cinematic sounds with a very appealing aesthetic. With 10 drivers built-in and a 200w amplifier driving it, this bar might look small, but it really does pack a big punch! With all the usual connections including digital optical, HDMI, 3.5mm and Bluetooth built in, it fits easily in to any existing set up you may have.
The bar comes in three finishes; ivory white, iron black and mountain white (grey), great for those of you looking for something a little different that fits in any modern contemporary home. It also offers three unique mounting solutions, the first are two small wooden "feet" that push in to the bottom of the bar and allows it to sit upright on a desktop stand or table, the second is a more conventional keyhole design for wall mounting. The third are two little Leather straps (provided in the box) that sort of hang the bar from them. They may not be to everybody's taste but its great to have the choice.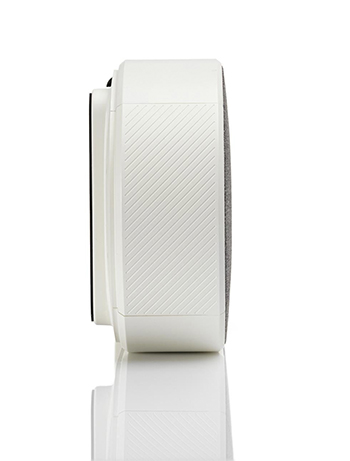 Given DALI's heritage within the hi-fi world, it's a safe bet to assume the KATCH ONE sounds great. But as we set ours up with Avengers: End Game we were truly blown away with the depth of sound such a small bar can offer. DALI have always impressed me with what they can get out of a small package and this is no exception. The bar has flawless mid-range picking out little details that go amiss on bars twice the price. Whilst it still held its own and offered plenty of 'oomph', some listeners might find it could use a bit more bass for their tastes. It certainly ticked a box, but if you wanted more the bar does feature a dedicated sub out for those looking to really shake the foundation.

The DALI KATCH ONE sounds great and whilst aesthetics are not priority number one for everybody, it's charming good looks will feature nicely in any home. Why not call or pop-in to your local Richer Sounds to arrange to hear this soundbar in action?
Find out more about the DALI KATCH ONE soundbar.
Author: Dave, Bath store