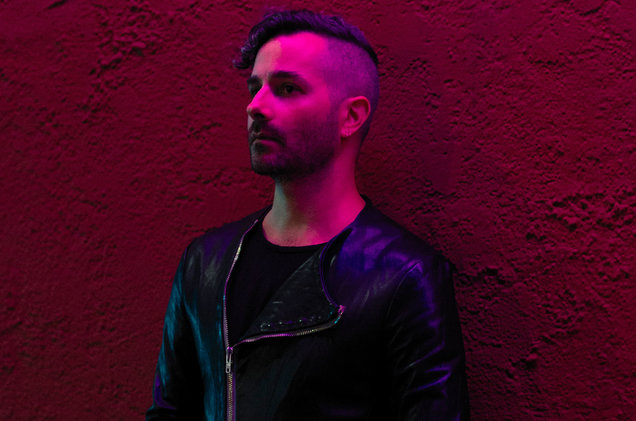 Josh Eustis began his steady return to the Telefon Tel Aviv project around three years ago, but without Charlie Cooper's wild imagination can he still recapture the magic of their previous releases?
According to many critics, it seems as though Dreams Are Not Enough may even be an improvement on their previous works, with a more balanced approach. Coming back to Telefon Tel Aviv must have been difficult. After tragically losing his musical partner to an accidental overdose of alcohol and sleeping pills, just one day before the release of their Immolate Yourself album, it is understandable that Eustis needed some time. The duo were childhood friends, and as he mourned the loss of Charlie Cooper he also mourned the passing of his father. Since 2009 Eustis has kept busy with collaborative musical projects, alongside acts such as Apparat and Nine Inch Nails. He has also been half of Second Woman with Turk Dietrich, and as if that was not enough, managed to create more solo output under his Songs Of Magdalene alias.
Both the album and track titles are supposed to be inspired by one of Eustis' recurring dreams, which helps to explain the dramatic sonics of this project in particular. Dreams Are Not Enough is of course an experimental album, with its track list almost reading like some sort of poetry, opting for all lower case as well as uncommonly seen punctuation. This suggests a conceptual style to the proceedings, and by around two minutes into the first track you will surely be intrigued. "I dream of it often" pushes and pulls in opposite directions, freely speeding up and slowing down like some sort of alien machine. The following piece "a younger version of myself"  is much more controlled, and features the first of Eustis' distant vocal performances. Fizzy atmospherics, emotive chords and achingly heartfelt Thom Yorke-esque vocal delivery combines to create one of the album's most impressive tracks; its outro alone is an exquisitely cinematic piece worthy of its own title. Eustis keeps everyone guessing as we move onto track three, where spooky whispers collide with metallic 80's synthesisers. His use of contrast here is so effective, where silky smooth pads follow demonic synthetic growls. Silence becomes as important as noise, this alongside the tracks halftime drum pattern is reminiscent of early dubstep work from artists like Jamie Vex"d.
Elsewhere we hear possible influences from Squarepusher, or Plastikman, and every few tracks Eustis pops in another piece without drums; acting as a musical palette cleanser. Not that these are any less intense or emotional, in fact some are as chaotic as Aphex Twin's work. "not seeing" is another stand out track that really encapsulates the album's nature. Distorted tones marry beautifully with dreamy, breathy vocals. Everything sounds so textured and well considered, from the heavily side-chained chords to the manipulated snare hits. The following piece "not breathing" flips things upside down once again and is probably the album's most dance floor / DJ friendly beat. Whether Eustis has heard of them or not, it sounds as if it could be played by the likes of UK underground taste makers Pinch or Mumdance.
In some ways Telefon Tel Aviv's earlier material was too difficult to digest, creating a fairly niche following of IDM fans. Dreams Are Not Enough is at times more detailed than their earlier albums, more impressive musically as well as creatively. Eustis continues to keep pushing boundaries, and the sentiment of this album really shines through. Dreams Are Not Enough is a therapeutic journey through rage, peace and everything in between.