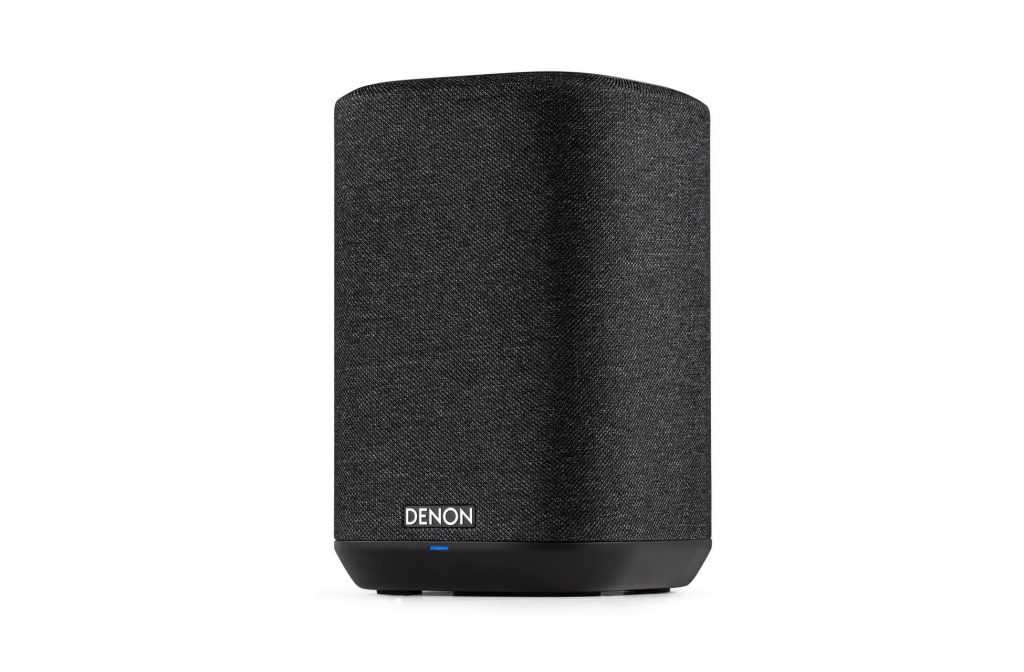 Last week we talked about the Denon Home 250 & 350 speakers – now we are putting their little brother – the Denon Home 150 – under the spotlight.
It has been some time since we heard from Denon's HEOs multi-room platform and over time it sort of fell into the background. Well not one to give up, Denon have "revamped" HEOS under the new Home name and released the Home 150, 250 and 350.
The Denon Home 150 is a direct rival to the highly coveted Sonos One multiroom speaker. The little 150 is made up of a 3.5" woofer, 1" tweeter and a Class-D amplifier. The body is encased in a woven fabric designed to deter dust and requires less upkeep then SOME rivals.
As expected from any multi-room system the Home system supports all major streaming services such as Spotify, Tidal, Deezer and Amazon Music to name a few.
Connectivity also includes Apple Airplay 2 Bluetooth USB and 3.5mm across each speaker as well as 24-bit 192kHz support.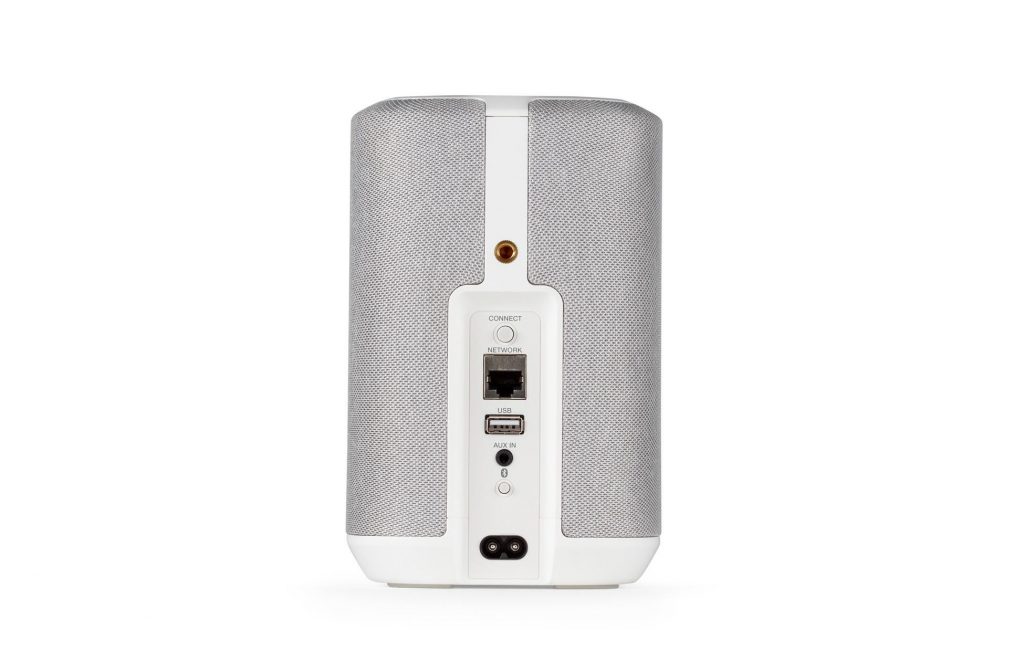 Already this new home system offers much more than the market leader, and the fun doesn't stop there. The Home system has full Voice control via third parties such as Siri, Google Assistant and Amazon Alexa.
Denon promise native voice assistant coming via a firmware update in 2020 which seems pointless in my opinion given the already established options, but it can't hurt to have a go right..?
Those of you familiar with the Denon brand might be aware that the company goes hand in hand with Marantz. Given the huge catalogue of high-end audio products being produced by these brands, its safe to say the Denon Home 150 sounds pretty good.
In fact, scrap that, the Denon Home 150 sounds great! Its clear Denon has learned from the mistakes of their past and not just created a multi-room alternative in a fancy new case. Taking the size and shape of the 150 into consideration it offers a surprisingly large sound stage and ample low-end detail despite being only a mono speaker, and the top to that mid-range has plenty of depth too.
I used ours for the better part of a day and not once did I feel the need to criticise or get involved with the Digital EQ in the brilliant new Denon app. For me, it ticked all the right boxes a little speaker should. Don't get me wrong, it certainly has its place and will not be replacing your Hi-Fi any time soon, but as a small secondary speaker that offers a lot more than some of its rivals, it is clear the multi-room market is becoming anyone's game.
If you're interested in getting involved with multiroom, want to know what options there are or what's possible, why not pop into one of our stores for a full demonstration!
Learn more about the Denon Home 150 speaker.
Author: Dave, Bath store