Smart speakers have been all the rage for as long as my short term memory can recall. With all that choice sometimes it gets a bit hard to really narrow down which brand to go for. Unless of course, you want the biggest and baddest smart speaker around, in which case you should probably look at the Harman Kardon Citation 500.
So let's start by looking at exactly what this speaker can really do. Measuring 21cm tall by 37cm wide and 17cm deep with a weight of 7.6kg, this definitely isn't what you'd call a small unit. This is further cemented by its ability to push out up to 200 watts at max output giving you a speaker that isn't just hefty in size but also in volume.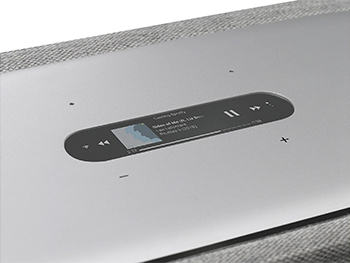 Now of course with something of this calibre you need a Smart system that's really going to do it justice. For me the Citation's use of the Google Home app is the best way to utilise not just this speaker but the entire Citation range. With it being Google supported, as well as having a built in mic for Google Assistant, this of course means that you can link it with your other home automation accounts, such as Nest, Hive or Hue and have all kinds of control over your lighting and heating by merely asking Google to make it so. Don't worry if your phone isn't to hand though as this unit also has a built-in colour touch display on top of it so you can use it no matter what the scenario.
This also means that streaming audio is a breeze as you can link all kind of music services via the Google Home app, as well as the speaker having Chromecast audio and Bluetooth 4.2 to give you a near never ending supply of audio for you to listen to. As this is a Smart speaker you can of course have multiple Citation speakers all controlled via the app as a multiroom system or even pair two of the 500s together to create a stereo pair.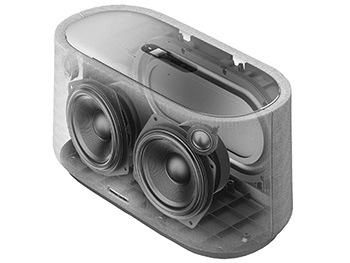 So we've talked about power and size and app control, but let's now delve into performance! I'm old hat with the Citation products having set them up on the shop floor and know the sound of each one. Like most things, as you go up they get better. This is definitely the case with the 500 as the amount of clarity you get, whilst having one of the nicest low ends I've heard on a smart speaker, is exceptional. Yes, the price increase from the Citation 300 is fairly steep but for the extra performance when playing Mr. Oizo's The Church makes it all worth while.
Whilst listening to this album and in particular the titular track "The Church", I was mesmerised by how well the 500 could cope with the bass whilst at the same time not overshadowing all of the extra elements that make a Mr. Oizo track so perfect.
For me, if I was looking for something that sounded great, was easy to use and could be tied into a multiroom and home automation system then I'd definitely cast my gaze at the Harman Kardon Citation series, in particular the 500 model. With that in mind, I'd suggest anyone interested in multiroom, or even just a great Bluetooth speaker, to go to their local Richer Sounds store so they can have a listen for themselves.
Click here to learn more about the Harman Kardon Citation 500 speaker
Author: Hal, Plymouth store