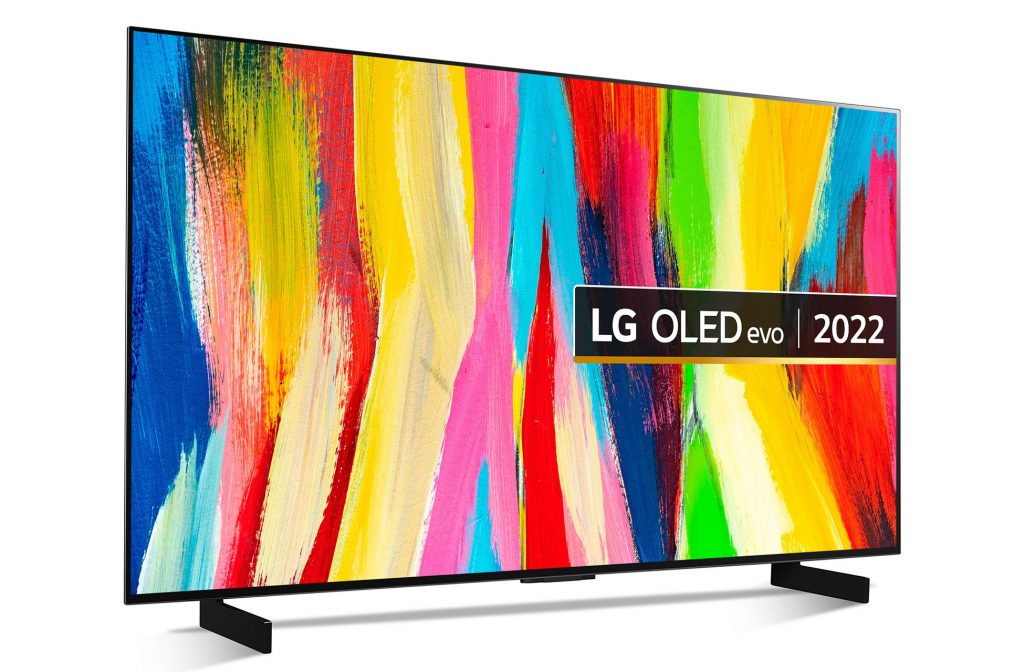 The screen technology game has plateaued recently with upgrades being evolutionary rather than revolutionary. OLED has been no exception until last year when we saw the introduction of the G1 EVO.
This new panel technology brought a brighter and punchier image without having any negative side effects. When seen side by side you can see the whites are whiter and the overall brightness just gives it an extra level of colour that even the amazing C Series couldn't match. The limit was this was only available in LG's Gallery Series. Now I am glad to say it has been moved to the C series for 2022.
It's a double whammy of bonuses because the TV I'm reviewing not only has an EVO panel but also comes in a brand new size of 42". The previous smallest size you could go for was the 48" – which was and still is a great size. By bringing it down even smaller I would say it has made it even more appealing especially to the gaming market where LG heavily promotes their TVs.
There has been no skimping on this set it still boasts all the same features of the bigger sizes including the Alpha 9 Gen 5 processor, giving it advanced control over the picture and sound using their AI technology. What this enables the TV to do is to adapt on the fly to what content is being shown… be it a movie, a game, or even sport. It is split into two features 'AI Picture Pro' and 'AI Sound Pro'.
AI Picture Pro uses deep learning algorithms to analyse what's on the screen and adjust accordingly based on content. AI sound pro uses 17 million data points that have been collated to give each audio experience the most true to life sound you can get.
As for gaming, it comes with four HDMI 2.1 48Gbps ports that support ALLM (Auto Low Latency Mode) and VRR (Variable Refresh Rate). Combined, these will give you a much smoother and snappier gaming response. Where games can take full advantage of this the results are superb!
Also being a smaller size it is now a more attractive prospect as a gaming 'monitor' for a bedroom rather than taking up the entire living room. Seeing games like 'Halo Infinite' and 'Lego Star Wars – the Skywalker Saga run' on it really help show this TV to the best of its ability.
Aesthetically, the design hasn't changed much since the C9 from a few years ago. It's a very slick set and now sits on two feet rather than a central stand of its bigger brothers. The central stand on prior models meant it sat very low and could let a sound bar intrude, now though it is higher this shouldn't be an issue. It also features a flat back now as opposed to half glass. This means you can mount it on an existing bracket without having to adjust anything.
The interface is the same as last year and overall it's just as snappy, with everything you need in one place! The minimalistic system menu takes a bit of getting used to but once learnt it's one of the best out there. It comes with a whole collective of apps such as Netflix, Disney + and BBC iPlayer to name but three!
Overall this TV is one I would highly recommend and would be a worthy addition to households who would like an OLED but want one in a smaller room. A good friend of mine has just purchased one and to quote him directly "It is amazing and stunning to watch". This should be a TV everyone checks out as now we have the wonder of OLED in a brand new size that should open up some more opportunities for everyone!
Learn more about the LG OLED42C24LA or visit your local Richer Sounds store for a demo.
Author: Tom, Bath Store